UPDATE OF STEEMCHURCH INTERNATIONAL MINISTRY|AUGUST 2019
WELCOME TO THE STEEMCHURCH INTERNATIONAL MINISTRY BLOG



Today we bring the most relevant news in our community in recent days, this with the idea that everyone can be updated and do not miss the activities we have been doing.

We have read a very nice message from @boddhisattva, which statistically reflects the 200 effective steemit healers who support newcomers, if you want to know all the information visit the blog Here
We are of what we think there is nothing better than serving people, and it is good that you come to a house and give you a fraternal welcome, that is what we have been doing from our church, giving the opportunity to all those people who want to fight for a better world, one of the things that struck me about this message was:
"Now you know all these heroes. Their work attracts new authors in Steemit. These people keep the majority of the newcomers on the platform and give them hope."
@steemchurch, @sniffnscurry and @sc-v They are involved in this list of 200 healers, and I could not help imagining the joy that someone feels when we value it, do you know why this woman loves social work? Some time ago I was visiting some classmates with my sister, and when we went out to the parking lot there was a person in a state of abandonment, helpless who was totally on the floor, my sister and I saw her and we thought: we are going to give her a plate of food , we are going to buy you something tasty, not waste, or what is left over, but buy something with purpose and say: let me take your hunger away.
That is the best way to evangelize, sometimes you do not need to be a good preacher but a good server. We went to a very good restaurant in the city and bought a special dish, but when we arrived it was gone, I remember we looked for all the Instead, we asked people and nobody said they saw this person. After a while, I went to work in my car and I remember telling the Lord, sir, I want to see you, and do you know what the Lord said? You, have you seen me, then surprised, I said again. Sir when I have seen you? Do you remember that needy who was on the street? That was me too!
That's when I understood what Luke 14: 12-13 says:
"When you make banquets and invite your friends and your parents and your entire neighborhood, there will be no reward because you know they will one day be able to pay you. Rather, when you make a pothole, invite the poor, the needy, and the beggars, because they will not be able to pay you, but on the day of the resurrection of the righteous Jehovah will pay you !!
My beloved brothers, there is nothing better than giving, in little, in much, service is the best we can deliver.


Steemchurch
DELEGATION REQUEST STEEMIT, INC. - STEEMCHURCH INTERNATIONAL MINISTRY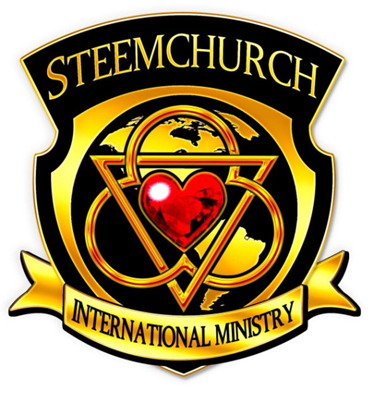 SPECIAL THANKS:
To God, who gave wisdom to the human being and gave us the ability to create through science and technology tools for the growth and strengthening of our nature, being partakers of the common good, for him we are here today.
SUMMARY
Steemchurch International Ministry, is the first blockchain church, created to impact the world. It is a large community that has established itself in countries such as Venezuela, Nigeria, Ghana and the Philippines, promoting educational social projects through Christian values, its slogan "Crusade for Freedom".

---
---
STRENGTHENING SOCIAL MARKETING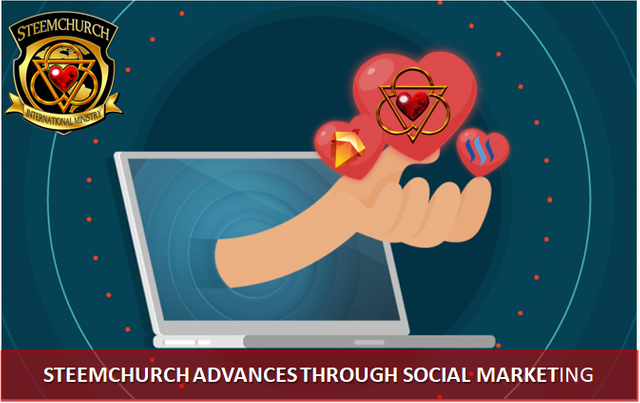 When people hear the word church, obviously they will always think of a religious cult or people who are not with their feet on the ground, or who live in a celestial dimension, one of the things that since childhood has been revealed to me spirit is the identity with which we were created, man was designed to live in glory, and we were given the authority to subdue the earth, rule over them, giving God the spirit of intelligence and wisdom and designs to conquer territories, anyone who doubts from this, he is simply denying his divine nature.

---
---
SteemChurch Telos: Beatitude lists on NewDex.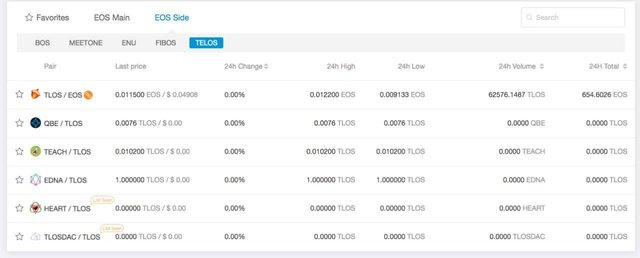 Ladies and gentlemen - this Knight comes bearing wonderful news.
In approximately 2 hours and 40 minutes our beloved Beatitude lists on NewDex!
NewDex is the largest decentralised exchange in the EOSIO ecosystem and will open up a myriad of trade and commercial opportunities for our parishioners, in the months and years to come.
Be sure to visit newdex.io and search under EOS Side / Telos.

---
---
SteemChurch expansion: Telos Spheres of Influence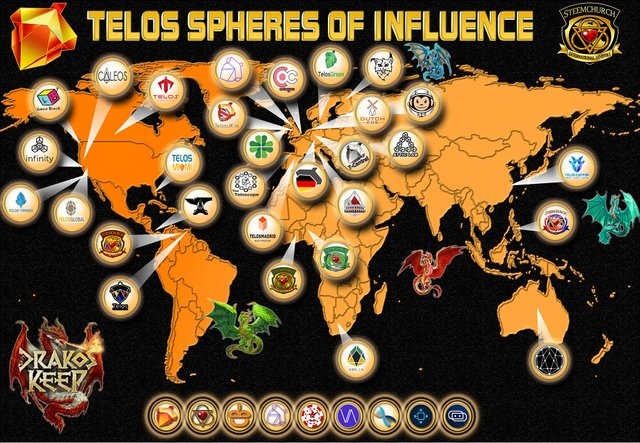 Dear fellow Telosians, peace be with you.
It is a privilege… no… it is an honour for me to present to you, on this day, with a new masterpiece by Edxserverus, our Telos Village Goldsmith.
Titled 'Telos Spheres of Influence' this superb wallpaper visual provides a geographical representation of the current global coverage of our blockchain, through many of its amazing block producers, communities and projects. All under the watchful eyes of the Drakos Keep dragons, who will soon be sizable influencers in their own right.

---
---
@darlenys01
BE KNOWN IN THE TRANSITION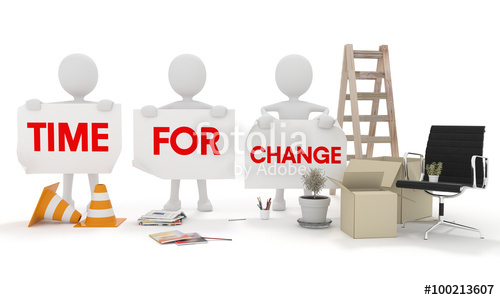 1 Chronicles 12:32: "Of the sons of Issachar, two hundred principal, understood in the times, and who knew what Israel should do, whose saying was followed by all her brothers."
Every time God is going to bring a change in a person, church or country, a time of transition comes, which can be very dangerous or very profitable; whatever will depend on the wisdom with which it is received.

---
---
@sc-v
BLOG#28: INSTALLATION OF MOBILE DINING ROOM "BREAD FROM HEAVEN" IN PUERTO LA CRUZ STATE ANZOATEGUI VENEZUELA.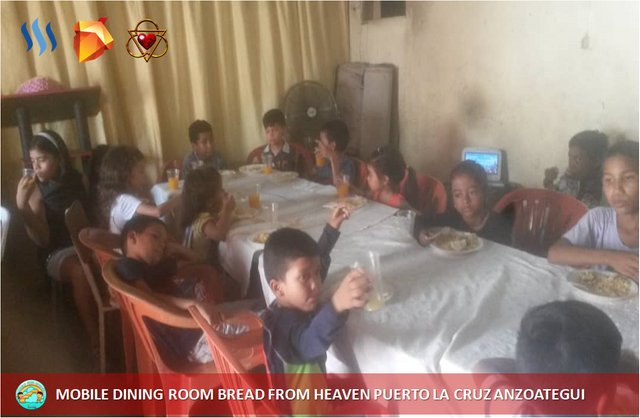 WELCOME TO THE BLOG OF STEEMCHURCH VENEZUELA @sc-v
Since the establishment of the BREAD FROM HEAVEN canteens, we have been working under fixed two modalities (those that we do permanently in the churches) and the mobile, which is carried out with a social study of the hand of the community of those places of extreme need, with a large children's population.
On this occasion @sc-v together with the Ministry @arcadedios and the leaders Obcelis and Arcadio Luces, we began a tour in the city of Puerto La Cruz with our mobile dining room, moving to those vulnerable areas of low resources and difficult access.

---
---
EXPANDING SOCIAL WORK AND MISSIONARY WORK.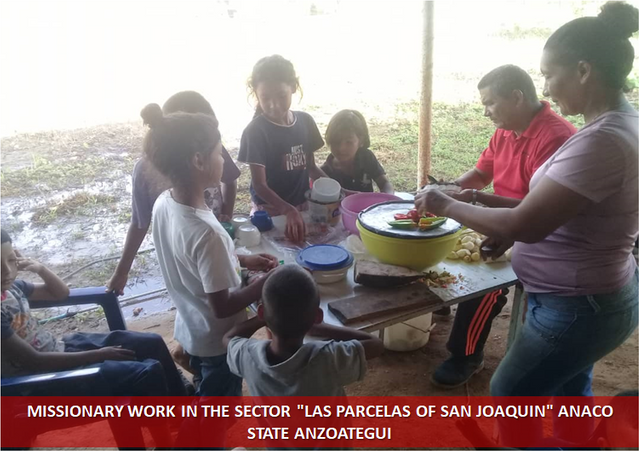 May all the brothers and friends of this community be blessed, we continue with the expansion to the Telos platform, and support for the missionary work, this time we press the work that our pastors of the city of Cantaura are doing, with isolated sectors of the State Anzoátegui, as the word says in Isaias: Who will I send? and who will go for you? how good it is to be able to say: Here I am, sir, send me.

---
---
@sc-n
REPORT OF STEWARDSHIP | FIRST 50 DAYS IN LEADERSHIP OF STEEMCHURCH NIGERIA - @SC-N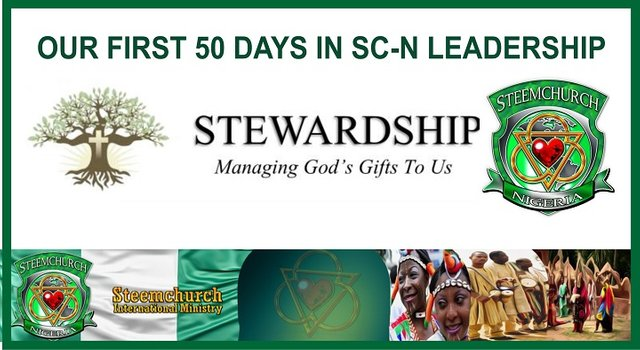 PREAMBLE
All glory, honour and praise to the God and Father of our Lord Jesus Christ, who foreknew us and had predestined us for the sake of His glory and Power. I @Uyobong, am a witness that God is never taken unawares. He carefully weaved every part of us as recorded in Psalm 139. Every bit of our walk in life had been well designed by God and encrypted in the volumes of books (Hebrews 10, 5, 7). It therefore falls within our responsibility to seek out and live pout what we were designed for.

---
---
@tomlee
STEEMCHURCH MARKETING PROGRAM - Follow @STEEMCHURCHM on Twitter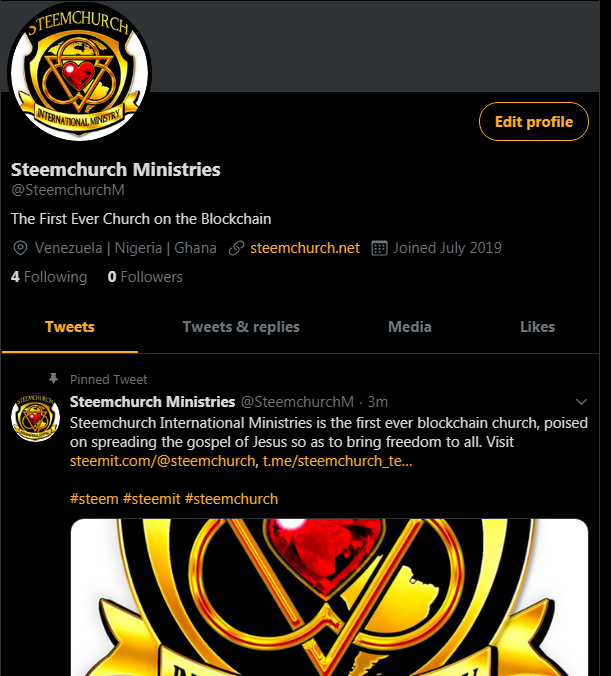 In a very recent post by @steemechurch, it states that the church has been putting in so much efforts in the development of solid communities while focusing mainly on social marketing, creating educational projects in various areas: nutrition, agriculture, promotion of blockchain technology.
All our efforts are based on empowering men and women to work their own destiny, and use the blockchain as a technology with purpose, we are not a foundation, an NGO or a charity, we are a team of `professionals with Christian values aimed at satisfying spiritual and physical needs through knowledge, solidarity and love. Today our community has expanded to the Telos, blockchain a platform capable of facilitating trade, banking, and logistics.

---
---
@ricci01
The problem of humanity is in the heart And in the house of God are hardened hearts?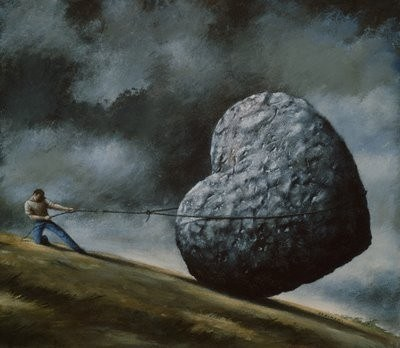 Greetings and Blessings appreciated Church - Welcome to my blog!
Today I want to speak about a reflection based on the book of Exodus 32: 1-9 where we read:
But seeing the people that it took Moses to descend from the mountain, he came to Aaron, and said to him, Rise up, make us gods that go before us; For Moses, the one who came up with us in the land of Egypt, we don't know what happened. And Aaron said to them: Set aside the golden tendrils that are in the ears of your women, and of your sons, and of your daughters, and bring them to me. Then all the people turned away the golden tendrils that they had in their ears, and brought them to Aaron: Who took them from their hands, and formed with mockery, made of it a foundry calf ... More Jehovah said of Moses: I have seen this people, which by the way is a hard-necked people.

---
---
@sc-philippines
Seeker Friendly or God Friendly? Thoughts of a Missionary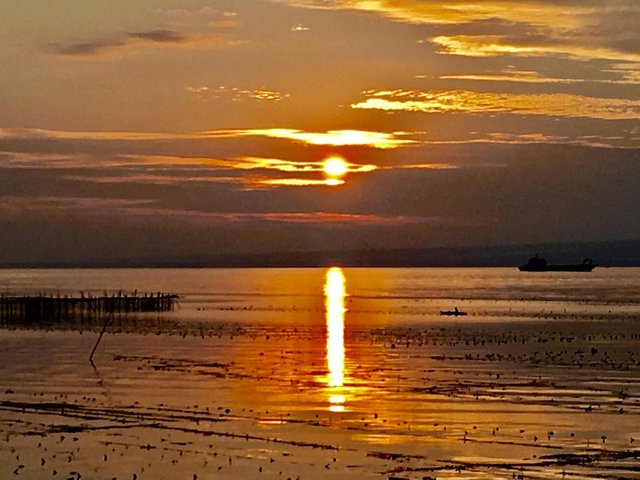 Php 2:15 That ye may be blameless and harmless, the sons of God, without rebuke, in the midst of a crooked and perverse nation, among whom ye shine as lights in the world; Php 2:16 Holding forth the word of life; that I may rejoice in the day of Christ, that I have not run in vain, neither laboured in vain.
Looking out into Space
Afraid to see another face
Going throughout the entire day
Difficulties treating with a "Hey"

---
---
FEATURED BLOG:
https://steemit.com/steemchurch/@sc-v/blog28breadfromheaveninpuertolacruzstateanzoateguivenezuela-0x1x0jadcd
TOTAL VOTES: 104
SCORE: 16.38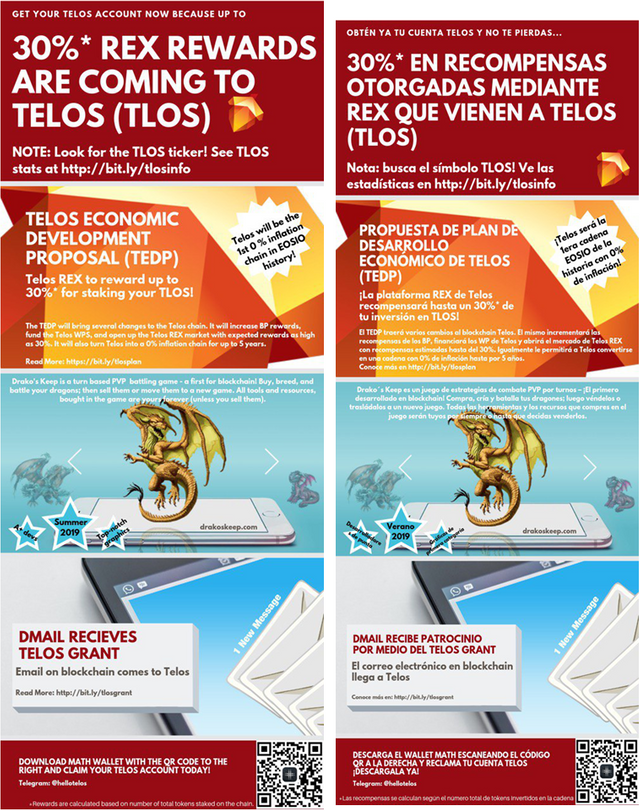 Remember to follow our accounts and the leaders of the parishes:
@sirknight: Founder of Steemchurch
@darlenys01: Apostle of Steemchurch
@ricci01: leader of @sc-v
@Uyobong: Leader of @sc-n
@biggsam: Leader of @sc-g
@mhm-philippines: Leader of @sc-philippines
We wish that all people who wish to know about our church can enjoy all the valuable content that is daily in the steemchurch or any of its parishes, get updated information and can participate at any time with a broad vision of our objective.
OUR ACTIONS ARE OUR FUTURE.
We have been consolidating the church, we know that we are on the right track but with a lot of work ahead, we thank all those leaders and brothers who are placing all their effort in this time of construction, fidelity to the work of God brings divine rewards, This road is being cleaned, meanwhile we can not stop focusing on our vision, social projects and expansion to Telos.
Project proposals have been received and several alternatives are being analyzed. Venezuela is a blessed community that has served as an example in this time of work and perseverance, we have several communities organized working together to achieve common goals.
The social projection of the parishes with the mother church will be established with the BREAD FROM HEAVEN project as integral training of children and families, incorporating ourselves to the global hunger zero challenge. Technology has a lot to contribute in this sense, and reach the communities to Through education, health, nutrition, sustainable agriculture, it will take the church to a new level. Hunger and malnutrition make people less productive and more prone to diseases, so that They are not usually able to increase their income and improve their livelihoods. There are almost 800 million people who they are hungry all over the world, the vast majority in Developing countries. The blockchain is a revolution that reaches everyone, and we must make the most of it.
What can we do to help?
Changes can be made in everyday life - at home, in work and in the community-, supporting farmers or
local markets and making sustainable decisions on the feeding, supporting good nutrition for all and struggling
against the waste of food.
IMPORTANT STEPS
Work together
Ensure effective citizen participation, improve coordination mechanisms, facilitate dialogue.
Reduce the costs of malnutrition
Improve access to nutrition and nutrition education, protect children and ensure that adults have what they need to live healthy and productive lives.
Partner with the academic field
Build strategic alliances with academic institutions and research, generating information to face the challenges of life.
THANK YOU TO ALL WHO WRITE EVERY DAY IN OUR COMMUNITY!
We thank all those people who have contributed to our community to grow @pennsif, @luppers, @redes, @hanshotfirst, @theycallmedan, @redpalestino, @wilx, @curatorhulk, @ripperone,@penguinpablo,@newhope.
---
---
EXPRESS THE LOVE OF JESUS THROUGH: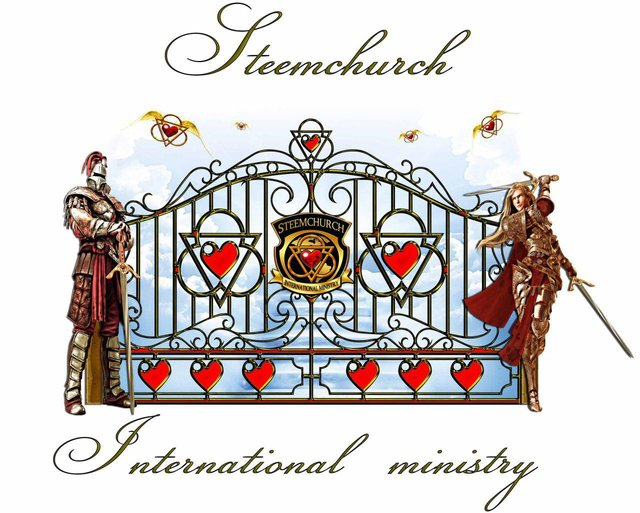 Each time you support with some delegation you will be collaborating with the feeding, education of thousands of children, the restoration of the family, and the promotion of blockchain technology in the world
50 SP| 100 SP|200 SP|500 SP|1000 SP|2000 SP|5000 SP