BE KNOWN IN THE TRANSITION
1 Chronicles 12:32: "Of the sons of Issachar, two hundred principal, understood in the times, and who knew what Israel should do, whose saying was followed by all her brothers."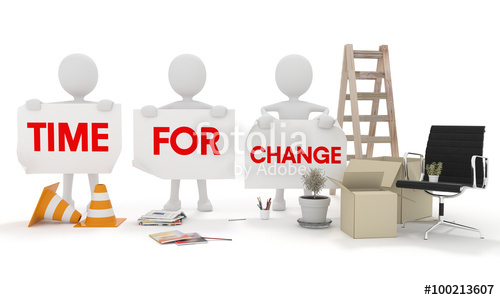 Source
Every time God is going to bring a change in a person, church or country, a time of transition comes, which can be very dangerous or very profitable; whatever will depend on the wisdom with which it is received.
The transition is the time between before and after a great event, and right now we are at the crossroads, at which time two things can happen: getting stuck in the past, or moving to a greater level, because this transition brings New challenges and new glory. There are many who at this time do not want to release the old and take the new that God wants to bring, but He changes the times, and is looking for people willing to move forward with Him, so that their purposes are fulfilled. Remember that there is always a before and after, but what should be done in the middle? It is there when wisdom is required.
The transition time can bring out the worst or the best of us. There are some who in their poverty manage to get out of that state because they take advantage of opportunities, because in the midst of bad times they bring the Kingdom of God to earth. Now, the transition brings out the worst or the best of the human being, and God wants to make the best of us at that moment, so, we must take advantage of it to see the manifestation of God's glory.
At this time God is testing whether we are like Joshua and Caleb, or like those cowards who backed away, because it is in the transition process that our conviction and character is revealed. If there is something that God is looking for, they are people of conviction to look at their character. The people of God, at the time of transition, do not break. Likewise, it is necessary to understand that, this transition time is dangerous, but it can be glorious, because something big is coming. This time starts the old and brings something new.
It is during the transition that people reveal their true "colors." It is during this time that we can abort the vision that God gave us, because it is a time of extreme pressure. How many things did David not suffer in his time of transition! but the Bible says that David was strengthened in his God; and we may cry alone in that process, but he who began the work in us will perfect it, because the knight of the cross is with us.
One of the purposes for which the time of transition comes is for no one to be proud, it is a time of great humiliation, of trusting in Him, and of walking by faith, because the just shall live by his faith, and the Bible says well that he who boast must glory in the Lord.
A transition was what happened between the death of Jesus and his resurrection. At this time there was a darkness, and sometimes, in that process we forget what God told us before. This happened to the disciples. After the time of transition comes that of resurrection, because God gives life to the dead. And many believe that after the time we are living today, today, in the world, a time of death is coming, but in reality it is not so, because before God returns to earth comes a great revival, because God comes to seek To a girlfriend who is ready.
I conclude by saying, that: although the vision will be delayed, we must wait for it, because it will arrive in due time, so let us not get tired of helping and doing good, because in our time we will reap but faint. (Habakkuk 2: 3-4)
In the same way I am sure that we will be surprised by God, who will also awaken the consciences of our citizens at any time (and that is no longer far, but much closer than we think). But what we do have to change are our ways of approaching people, such as our language and our lifestyle, having to be much more understandable in communication and genuine in behavior and, of course, or caring for and Renew our staging. I could go on but I think that everything stated in this message may be enough to reflect on that change so necessary for all of us and of such an urgent and necessary transition that will undoubtedly lead to the long-awaited time of glory, which we need so much in our dear community today, here and now.
Steemchurch is a church created with a firm purpose of impacting nations, but it has to be formed, formed in
values depending on God, the transition is a healthy transition waiting for the glorious direction of the Holy Spirit and working, all we need to move forward is to Christ.
References:
Biblical text, "Bible in his presence translated into Spanish 1960"
---
---