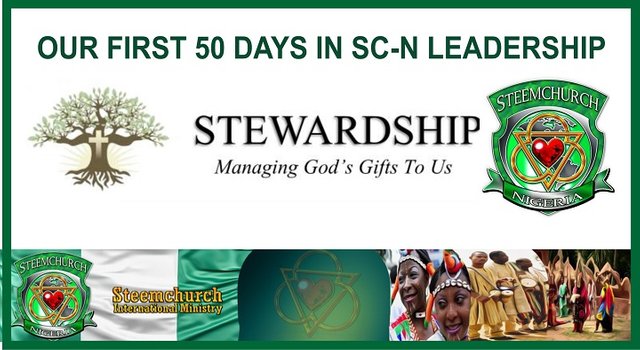 PREAMBLE
All glory, honour and praise to the God and Father of our Lord Jesus Christ, who foreknew us and had predestined us for the sake of His glory and Power. I @Uyobong, am a witness that God is never taken unawares. He carefully weaved every part of us as recorded in Psalm 139. Every bit of our walk in life had been well designed by God and encrypted in the volumes of books (Hebrews 10, 5, 7). It therefore falls within our responsibility to seek out and live pout what we were designed for.
Today marks exactly 50 days since I began to play the role as the sole leader of Steemchurch Nigeria - @Sc-n which is a Nigerian Parish of @Steemchurch International Ministries. It is still fresh in my memory that @Darlenys01, the mother of crows was announced as administrator of @Steemchurch by our heartful @Sirknight on the 5th day of June, 2019 via this post. It was a solemn moment for the church following the uncommon display of trust and meekness by @Sirknight.
Within 48 hours, the woman with a brave heart @Darlenys01, did accept the role to lead Steemchurch International Ministries in accordance with the demands of the holy spirit and she did accept the role and also named the changes in the leadership structure of the First Blockchain Church in this post, and I was named as the new leader of @Sc-n.
@sc-n will be directed by @uyobong a young entrepreneur, teacher of the word and who has contributed much to the church.
I actually did not expect that so soon of her and it took a few days before I officially declared my acceptance and made an official declaration in a post I tagged "A new dawn for Steemchurch Nigeria" on the thirteenth day of June, 2019. Thus, today, makes 50 days in responsibility as the leader of Steemchurch Nigeria.
Certainly, it would have not been easy I not the hand of God. Humanly, stepping into the shoes of leadership as was pioneered by Priestess @Adedoyinwealth and High Priest @Fatherfaith was a tedious one, yet, reliance on the Holy Spirit made it possible and full of testimonies.
STEWARDSHIP REPORT
"So teach us to number our days, that we may present a heart of wisdom" - Psalm 90: 12, Berean Study Bible
The Holy Bible as quoted shows us a man how requested God to teach him how to number his days. This is important to help us understand that clock is ticking and so we too must MOVE. Each passing day, tells us that we are growing. It also emphasized that we are drawing nearer to our END.
Moreover, I deem it very important to make this FIRST STEWARDSHIP REPORT which is expected to be coming up on monthly basis henceforth. In this blog , published bvia the @Sc-n handle, I mentioned that accountability is a measure of a leader's capacity. To me, a report as this is meant to rebuild the confidence in the hearts of all those I lead that we are conscious of our vision and do rely on their continuous support to get there.
It will be grand to say that Stewardship report is necessary to help us manage optimally, the resources that God has put in our hands.
1. Registered Members
@Sc-n currently has 25 members who have declared their support for Steemchurch International Ministries. We hope to expand this number in the coming days. The initial registration statistics was presented in this post.
2. Growing Engagement in the Community and Account Growth
Within these 50 days, @Sc-n has published 14 blogs, made daily resteems and non-generic replies to parishioners' posts. This has earned the community a significant growth in reputation from 60.9 to 63.1., and it comes with corresponding increase in owned Steem Power and liquid Steem and SBD rewards.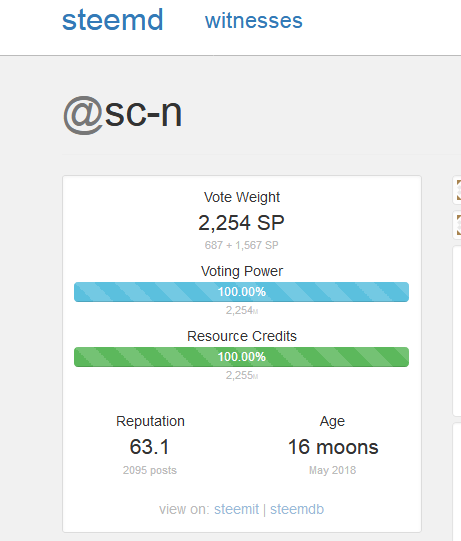 Being aware of the necessity of engagement on the Steem blockchain, we introduced the Comments Engagement Contest which required parishioners to imbibe the culture of commenting on other parishioner's blog. I was so excited that our brother @Maxdevalue caught the fire and introduced the #Goldencenserchallenge and I am excited to co-sponsor this contest. We are looking forward to a way to link up our Comments Engagement Contest to #Goldencenserchallenge to maximize community growth and bod among members.
3. Engaging Investment Opportunities on Steem
mam well aware of the low price of Steem in the past few weeks which has pressured our resource - @Sniffnscurry. With this, being a Conservationist, I am conscious of the fact that every project should be embarked with plans for sustainability. This gave me the push to engage in the investment opportunities available in @Steem-engine so that out #ChristOurHope project when flagged off will not suffer setbacks.
This being said, I a glad to mention that we holds stake of a few Steem-engine tokens like #MARLIANS #PAL #AFIT, among others which will further support our community projects. Below are screenshots of staked #marlians and #pal. We are glad to announce that we will be able to create new accounts for our friends and family members with our Invite Tokens.
Other investment opportunities will be shared for the blessings of all parishioners.


UPCOMING PROJECT
While exposing the first strategy for our grand project in Nigeria, #ChristOurHope, we did elucidate in this post, the specific steps to be taken in @Sc-n towards restoring hope to Nigerians as follows:
Discipleship trainings educational institutions and churches to open up Christians to the true knowledge of God and God's expectation. We hope to raise men like Daniel, Joseph, who will rise to the ranks in politics and governance , yet will NOT compromise their faith.
Blockchain Awareness Campaigns in Schools and Public places.
Educational/School Support programs.
Environmental Rehabilitation programmes
Agricultural Innovations and developments.
Life Skills acquisition trainings
I am well aware of the value of education, as such we will resume with vigor and strength a Blockchain Awareness Campaign in Schools, churches, universities, to get Christians educated about blockchain. Moreover, this will be a great booster to the Marketing Vision of @Steemchurch International Ministries. We are so glad that @Adedoyinwealth, @Fatherfaith and @Tomlee who consist the marketing Team are from Nigeria.
SALUTATIONS

2. Delegate SP to @Sc-n
4. Resteem our submissions for wider reach.
5. Declare your Membership to @Sc-n and @Steemchurch
Every parishioner that makes that declaration will be awarded a Certificate of Membership signed by @Sirknight. The certificate is beautifully designed by brother @edxserverus. Feel free to use your certificate and our newly created banners as footers for your #sc-n and #steemchurch posts.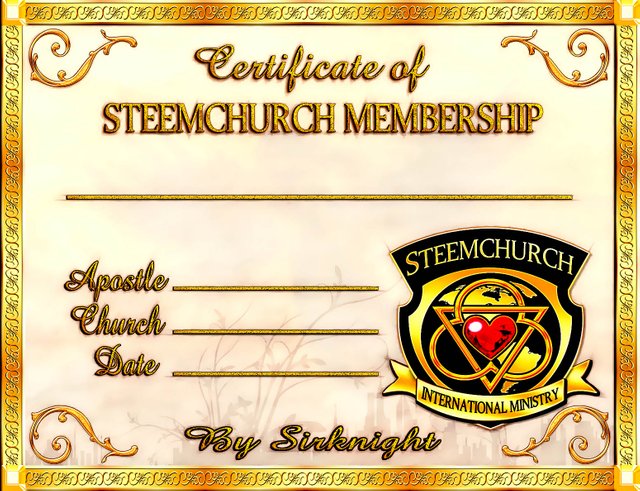 This is our 15th Blog in this New leadership created this day 02/08/2019 at 15:00 (GMT+1)
Long Live @Steemchurch International Ministries
Long Live Steemchurch Nigeria - @Sc-n
Long Live Nigeria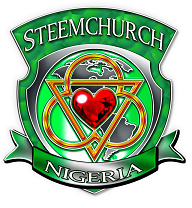 @UYOBONG
Your Chief Servant
---
Posted via Marlians.com