STEEMCHURCH: TELOS WORKER PROPOSAL [001]
It has come to this Knight's attention that many have been unable to download the IPFS version of our Telos Workers Proposal. As such this copy of been produced for distribution and safe-keeping on the Steem Blockchain.
---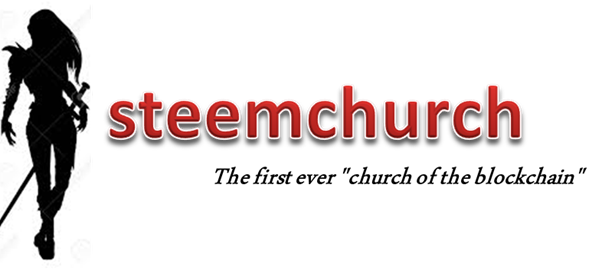 Telos Worker Proposal titled -
'STEEMCHURCH COMMUNITY EXPANSION: TELOS BLOCKCHAIN.'
Submitted: 15 February 2019
This community building project is supported by: FreedomQuest (Telos Top 5 Proxy)

Proposal outline
Telos is a state-of-the-art blockchain capable of launching decentralised communities into all manner of industries across the globe. Telos is simply awaiting these new communities.
SteemChurch is an active, global, decentralised Christian community looking to expand into new industries. As such, SteemChurch is in need of Telos.
SteemChurch has been proud to announce that it will be expanding its community onto Telos, understanding that without funding, this will be a long process.
Once our community has established itself on Telos, we will be looking to form blockchain based trade and distribution networks. We plan to increase the living standards and prosperity of all our parishioners (members), and their local communities.
The bulk of our membership is located in Venezuela, Nigeria and Ghana. Three countries which are dire need of trade, economic and politic reform. We are already providing financial relief for many in these nations.
Today we are applying for a Telos Workers Grant. We request 15,000 TLOS per cycle to fund the level of expansion we are planning.
The grant will primarily be used to fast track the onboarding of our current members and for the recruitment of new members directly to the Telos blockchain.
In addition, we will be establishing a referral system to encourage 'peer to peer' recruitment of new members to our Church and thereby Telos. By rewarding individuals who are actively promoting our organisations to friends and family, we will be starting with hundreds of members, and quickly scaled up to thousands.
The SteemChurch executives will be actively managing this process to ensure legitimate recruitment practices are taking place.
Some funds will be used to reward our amazing digital designers as they produce marketing materials to promote our Telos expansion and Telos itself.
Further funds will be set aside for research and development in relation to community Dapps and eventually the launch of our own community token on Telos.
There will be small allocation to our hardworking executive team as reward for coordinating this expansion, managing the growth of the member base and administering the process.
We have recently acquired premium name 'jc'. This will be the primary identifier for the SteemChurch community here on Telos.
We are requesting that a funding term of 6 months (cycles) be established to allow time for recruitment to scale up and onboarding efficiencies to be achieved. If the Telos community deems our membership drive to be successful, it is likely that we will apply for a new grant to continue the expansion for the remainder of the year.
We are here at Telos to grow our community and the Christian faith over the long term. We are not looking to provide a short term income stream for our members. The withdrawal of funds from the Telos platform by members will be discouraged and even frowned upon.
Furthermore, our external charity projects will continue to be funded by Steem and other initiatives we already in place – not by our Telos grant.
Finally, all members will be encouraged to participate in new Telos Dapps. Drakos Keep by GoodBlock is one Dapp that many members are already looking forward to.
This community building proposal already has the full support of FreedomQuest - an affiliated top 5 Telos Proxy.
The history of our organisation and more specific proposal details follow.
The SteemChurch thanks you for your time consideration in this matter.
STEEMCHURCH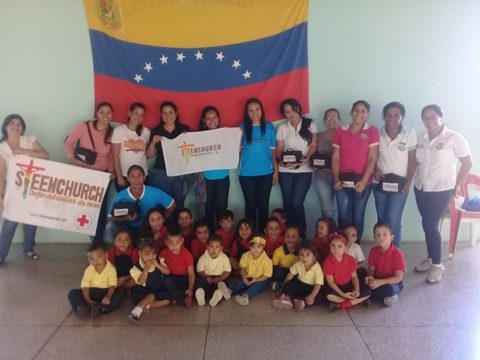 https://steemkr.com/steemchurch/@steemchurch/update-delivery-of-first-aid-kit
SteemChurch background
SteemChurch was established on 11 December 2017, upon the STEEM blockchain and is the first ever Church of the blockchain.
Through SteemChurch, Christians from across the globe were able to unite in their faith, in defence of their families and freedoms, for knowledge and simply for FUN.
During 2018 the Church expanded rapidly throughout Christian communities in Venezuela, Nigeria and Ghana. Smaller informal SteemChurch communities have arisen in Australia, Philippines, USA and UK.
SteemChurch initiative FARMS (Food and Resource Management Systems) began helping individuals build small farms and establish trade networks, through the provision of resources and the sharing of primary production theories and strategies.
SteemChurch Venezuela's 'Bread from Heaven' initiative is feeding children across the country and is providing medicines for the sick and injured. You can read more here.
https://steemit.com/sc-v/@sc-v/opening-bread-from-heaven-at-the-table-with-the-king
Meet-ups including hospital visits, trips to the local orphanage or old-persons home are regular occurrences for the good parishioners at SteemChurch.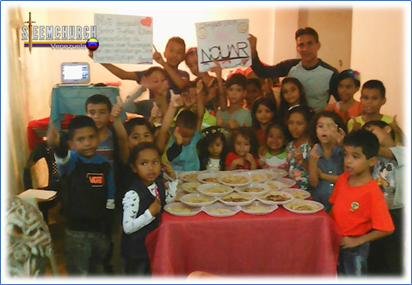 Finally, our Church is ensuring the preservation of the Holy Bible on the Steem blockchain, a few chapters a day (@reliquary).

Christian persecution
Despite Christianity being a peaceful religion based around 'family, community, capitalism, freedom and faith', the persecution of Christians is rife across the globe.
According to The Esther Project statistics: over 300 Christians are being murdered every month; over 200 Churches are being destroyed every month; and, over 700 over forms of violence (beatings , kidnapping, rape, arrests) are committed against Christians ever month.
http://theestherproject.com/statistics/
The sources of Christian persecution appear to include other religions; globalism; and, tyrannical governments seeking to usurp power from Christian nationalists. Most unfortunately however, some of this persecution is stemming from radical factions within our own Christian establishments.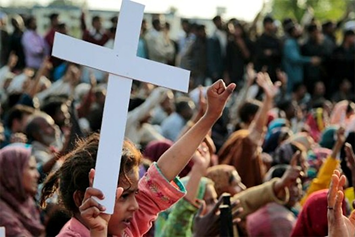 https://christianfreedom.org/persecution-of-christians-statistics/
SteemChurch is a new, non-denominational, blockchain-based Christian movement. We are simply men and women of faith who share our love Jesus Christ, his Father and the splendour of all His creation.
We are not incorporated and have no plans to ever do so.
We are not domiciled in any one nation, at the same time we are everywhere in spirit.
We are decentralised and uncensored, the same as the blockchains we call home.
We welcome all Christians, practicing and non-practicing, to our community. Here we can support one-another and build our own Christian renaissance.

Telos expansion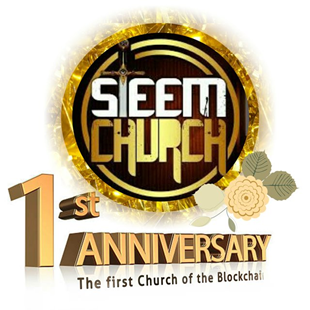 https://steemit.com/steemchurch/@uyobong/steemchurch-1st-anniversary-a-journey-of-love
Steem's blogging platform has allowed us to gather online and in the real world, to share our experiences, our knowledge, our values and our faith. And doing so has been incredibly enjoyable.
Not long ago we celebrated our 1st Anniversary and again wonderful time was had by all.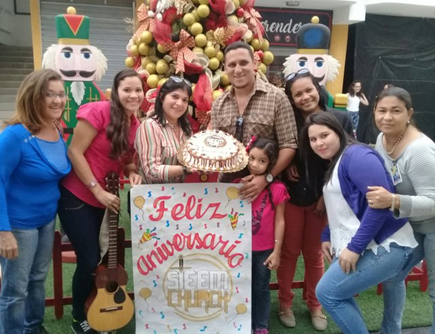 https://steemit.com/steemchurch/@steemchurch/meetup-or-celebrating-the-first-anniversary-of-steemchurch
However, we are in our second year now and our community vision for SteemChurch is much larger than simple social media conversation.
SteemChurch seeks to expand our real world and online communities over the next decade. This will include blockchain based expansion into commerce and trade; primary production; banking and finance; distribution and logistical networks; education centres; medical centres; knowledge centres; energy; art and entertainment.
Expansion into these non-social media industries does not appear to be possible on the Steem ledger.
It does however appear that it will all be possible an EOSIO blockchain.
As a community of Christians from relatively poor nations – Venezuela; Nigeria; Ghana; and, Philippines, we knew we did not have the funding to launch on the EOS mainnet. This was somewhat disappointing to many parishioners who been working enthusiastically to take our movement to the next level.
Telos is now being described by some parishioners as the gift from Heaven which we had been so eagerly praying for.
Now our Christian community has a chance access to the industries described above, through Telos, at a time when resources are still plentiful…
… so now our (Telos) expansion begins.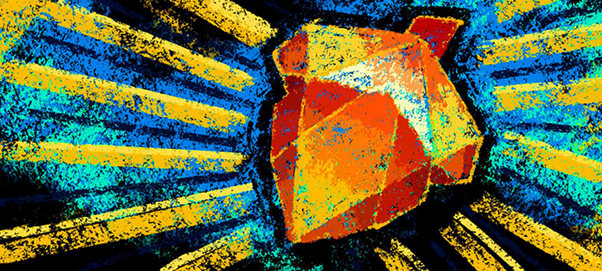 https://www.telosfoundation.io/downloads

Telos Worker Proposal
Common Name: STEEMCHURCH COMMUNITY EXPANSION: TELOS BLOCKCHAIN
Number of cycles proposed: 6
Funding request per cycle: 15,000 TLOS
Payee Account: accounts.jc
Goal
Over the coming months and years, we seek to expand our SteemChurch membership by hundreds, then by thousands and then by many, many more. With most of this expansion to now take place right here on Telos.
Proposal specifics
Underwrite and administer the creation of free accounts for new users.

Underwrite generous bandwidth CPU delegation for new users and community built project accounts.

Support new users with an initial gift to allow enjoyable participation on the Telos platform.

Remunerate referrer participants for recruitment into our Telos community.

Fund ongoing community management and strategic development.

Support community Dapp development.

Support the development of a community token on Telos.

Promotion of the SteemChurch community generally.

Promotion of the Telos blockchain generally.

Encourage SteemChurch community participation across the entire Telos ecosystem.
As previously mentioned - SteemChurch has acquired Telos premium name 'jc'. All community member accounts and official Church accounts will be established using the .jc suffix. This will make our community easily recognisable within a vibrant Telos ecosystem.

SteemChurch Worker Proposal: Indicative monthly (cycle) grant allocation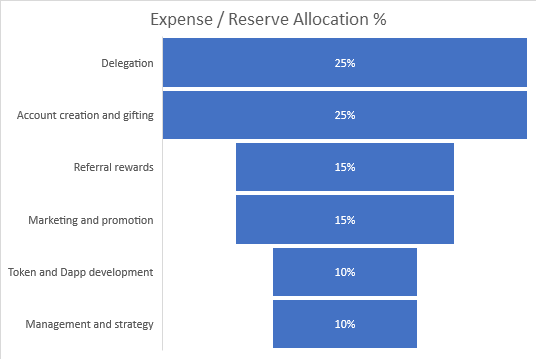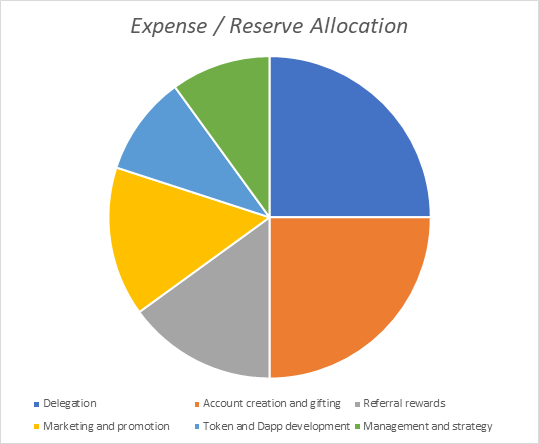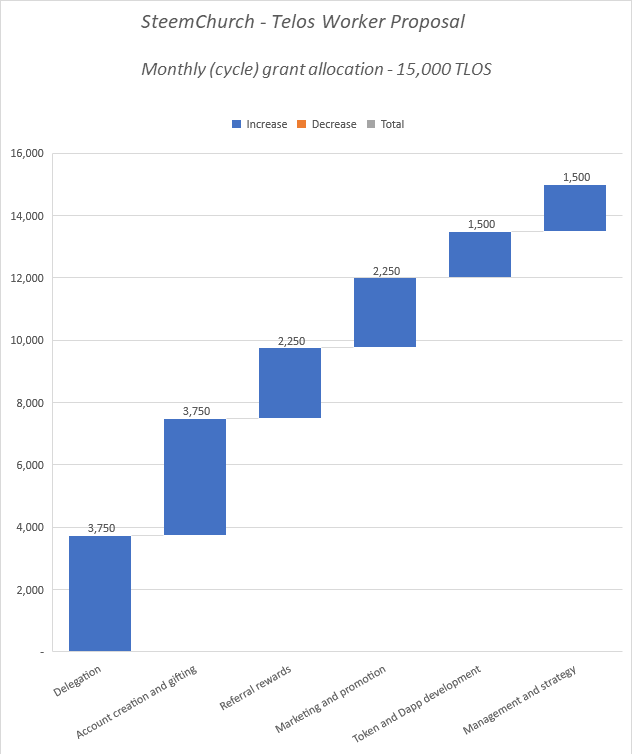 A brief look at SteemChurch Venezuela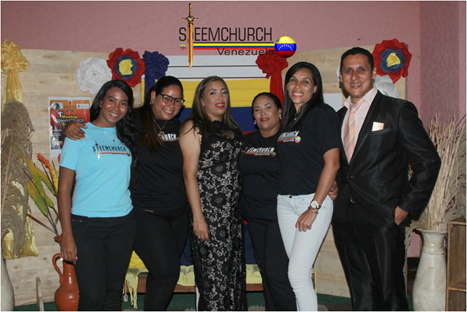 https://steemit.com/steemchurch/@sc-v/steemchurch-venezuela-official-photos-of-the-meetup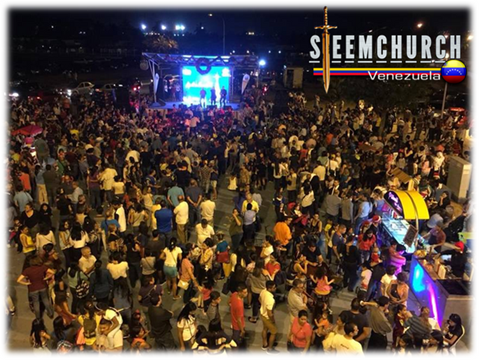 https://steemit.com/steemchurch/@sc-v/christmas-opening-in-lecheria-venezuela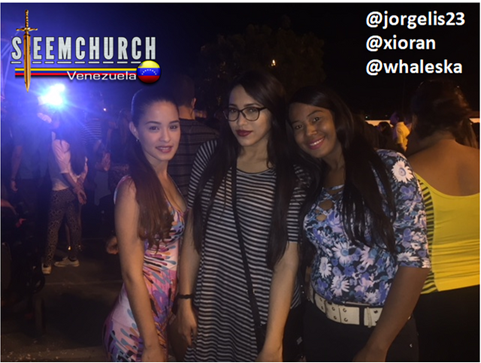 https://steemit.com/steemchurch/@sc-v/christmas-opening-in-lecheria-venezuela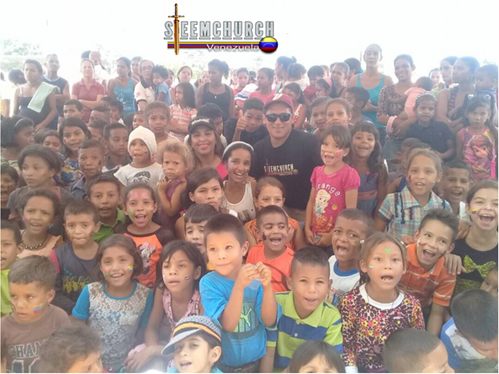 https://steemit.com/steemchurch/@sc-v/steemchurch-venezuela-sowing-love-impacting-lives

A brief look at SteemChurch Nigeria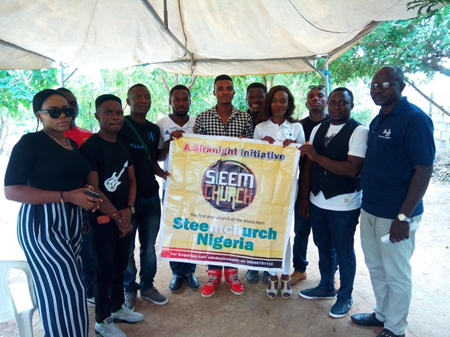 https://steemit.com/steemchurch/@roman3/steemchurch-nigeria-skill-acquisition-training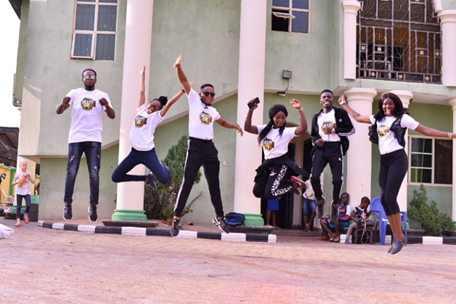 https://steemit.com/steemchurch/@shahabshah/5pyknc-steem-will-feed-the-world-steemchurch-nigeria-visits-the-orphanage-on-tikhub-s-day-new-challenge

A brief look at SteemChurch Ghana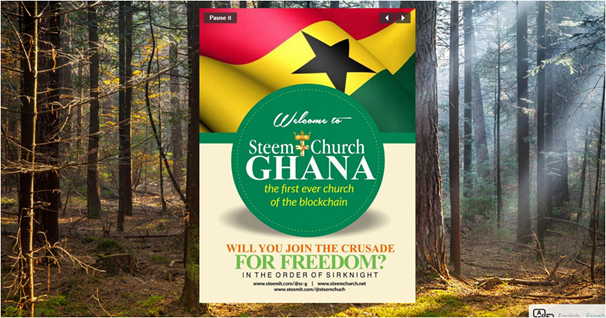 https://busy.org/@marcelo182/advances-of-the-website-steemchurch-net-steemchurch-ghana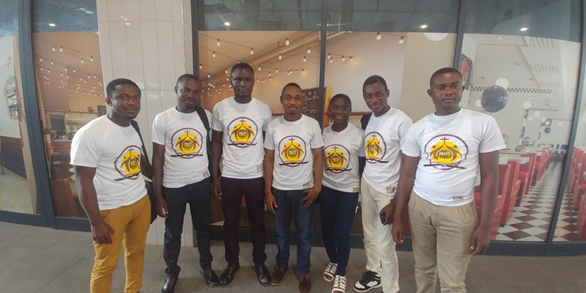 https://steemit.com/steemchurch/@sc-g/highlights-of-the-steemchurch-ghana-sc-g-meetup

A brief look at SteemChurch FARMS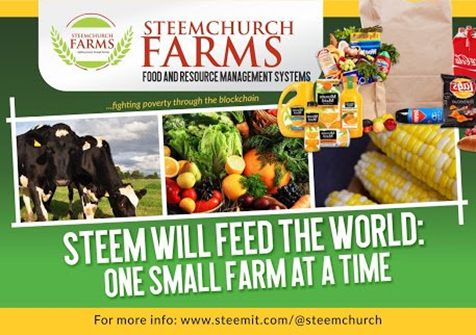 https://busy.org/@joagawu/steemchurch-is-changing-lives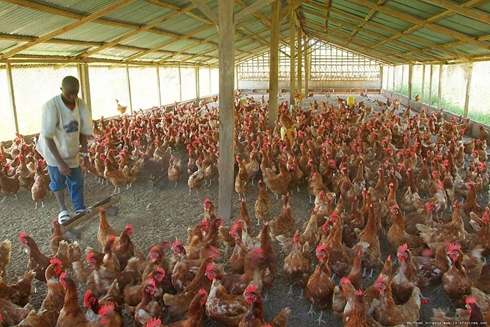 https://busy.org/@rameelkarim/steemchurch-farms-top-10-lucrative-farming-in-nigeria-that-is-profitable

A brief look at SteemChurch Reliquary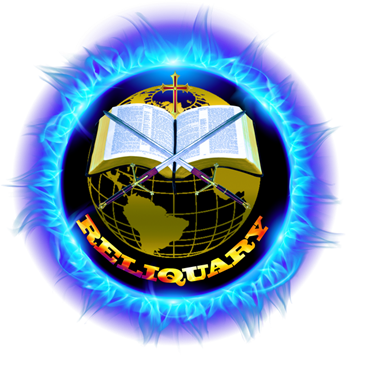 https://steemit.com/steemchurch/@apostle-th/tikhub-and-the-reliquary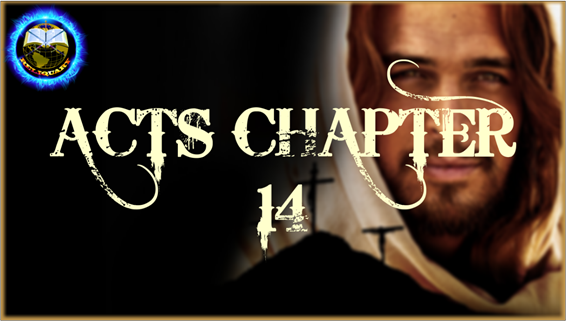 https://steemit.com/reliquary/@reliquary/77sowq-the-gospel-of-act
…and introducing SteemChurch Telos
Our Steem expansion account @sc-telos

https://steemit.com/telos/@sc-telos/steemchurch-telos-introduction

And our SteemChurch Telos Community Proxy Initiative
FreedomQuest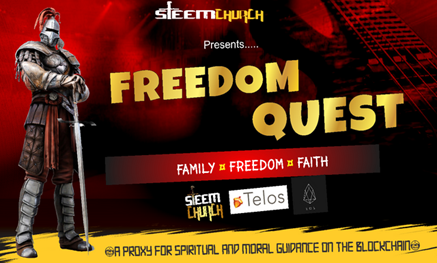 https://steemit.com/freedomquest/@sirknight/steemchurch-strategic-update-introducing-freedomquest-telos-proxy

Relevant links
SteemChurch Global:
• https://steemit.com/@steemchurch
SteemChurch Venezuela:
SteemChurch Nigeria:
SteemChurch Ghana:
SteemChurch - Food and Resource Management Systems (FARMS):
SteemChurch Reliquary:
• https://steemit.com/@reliquary
SteemChurch Telos:
• https://steemit.com/@sc-telos
FreedomQuest:
• https://steemit.com/@freedomquest

Best contacts
SirKnight
https://steemit.com/@sirknight
Emilio Cabrera
https://steemit.com/@emiliocabrera
Darlenys
https://steemit.com/@darlenys01

Other matters of importance
This document has been prepared by SirKnight, on behalf of the SteemChurch Community, expressly for the consideration of the Telos Community.
We make all representations in good faith with the view of living up to them - however we make no guarantees.
We trust that you will see the potential in us. The beauty, the fun and the faith that our community will bring to yours over the coming years.
In this regard we hope that you will consider our proposal reasonable and will approve the requested funding, allowing us to make a major and rapid SteemChurch expansion onto the Telos blockchain.
Be well and be faithful Telos friends.
SirKnight
Telos accounts 'goldenknight' and 'sirknight.jc'

THE STEEMCHURCH 'BEATITUDE'
COMING SOON!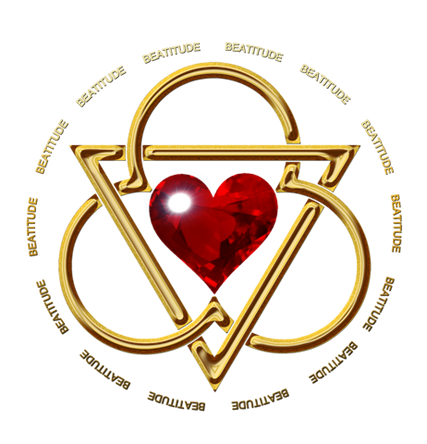 END.