Blessings, dear community of @SteemChurch and community in general. As it was anticipated last Sunday July 15, 2018 was celebrated the day of the child in Venezuela, the team of @sc-v remained active from very early hours to bring a smile to the children that make up the sector el Granadillo, Cantaura state Anzoategui.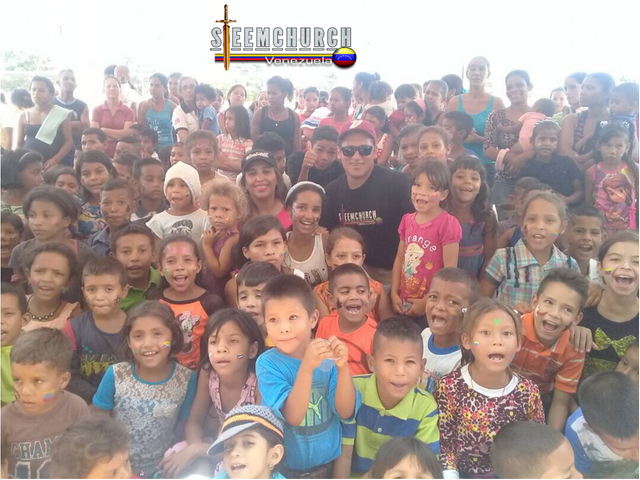 As everything that is done from this community is based on perseverance, perseverance of a great work team that God himself has been consolidating, we set ourselves the challenge of bringing a day of joy to these little ones, although the place is a bit remote from our place of residence, we did what we do best, place everything in the hands of the Lord, and as always supporting his work here on earth, we fulfill our objective.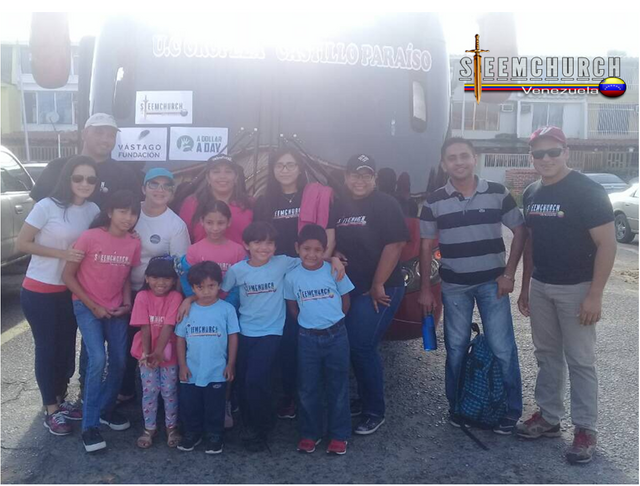 A small incident with a tire was not the excuse to stop what God had already destined for that day, a group of children were waiting anxiously for the arrival of this team that with great enthusiasm wanted to bring faith and hope to the future of Venezuela.


At last we reach the beautiful City of Cantaura after enjoying a beautiful landscape of plain.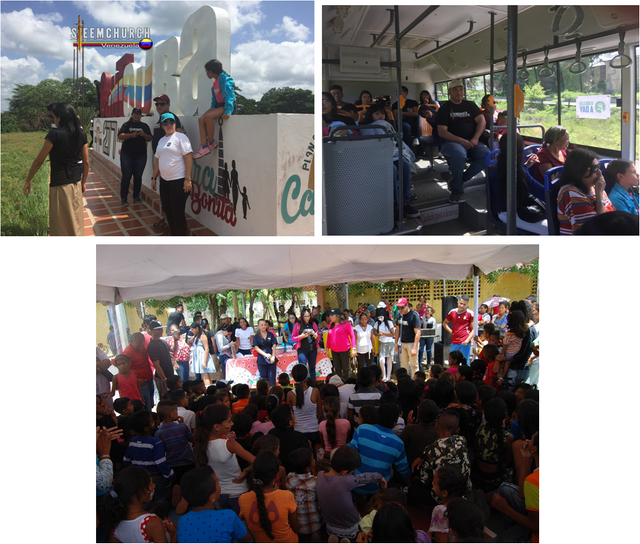 Everything began to flow in a wonderful way, it is incredible what God is capable of doing, we go out to bring joy and we are what we receive from these beautiful children, unique in their style, our hearts were ministered in an incredible way , that sometimes we are so radical to be happy, nevertheless we understood what God says: let's be like children.
Also our brothers of @sc-v in Cantaura were waiting for us who had the privilege of making the assembly and the coordination of the event, works of inflatable castles , theaters, painted faces.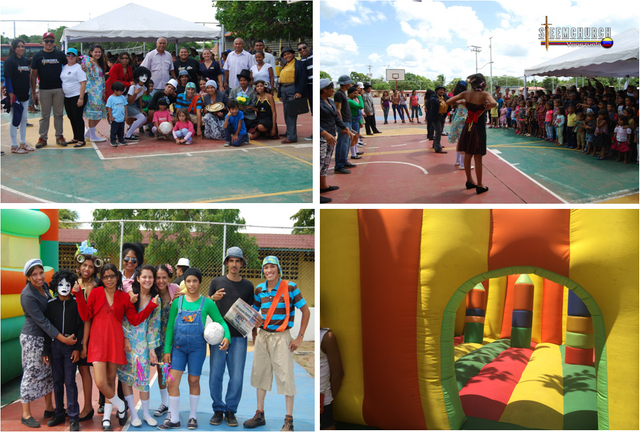 The children enjoyed food and sweets, in addition to prizes and donations of shirts, by Vastago foundation.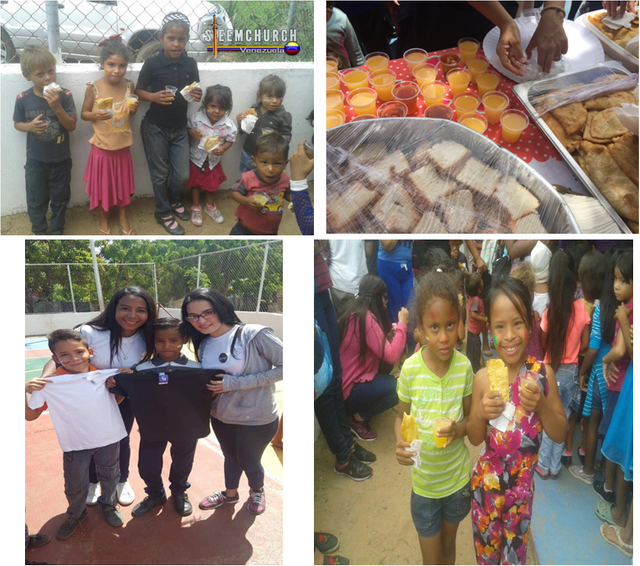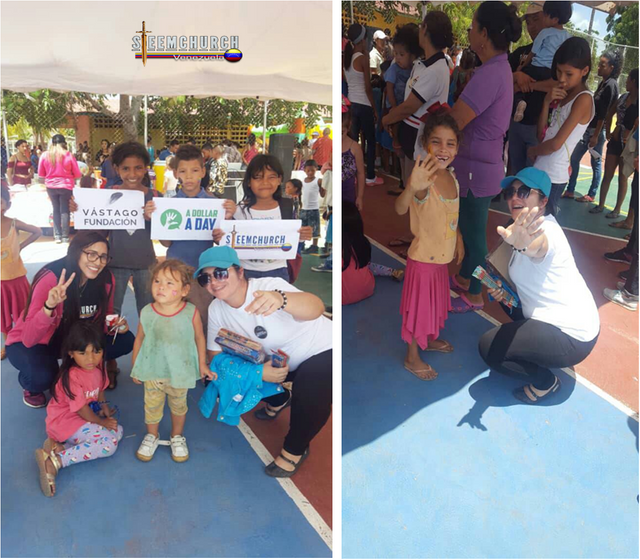 Brother @emiliocabrera delighted us with some words for the children and their parents, at the same time that he kept them entertained with activities and games for the awards.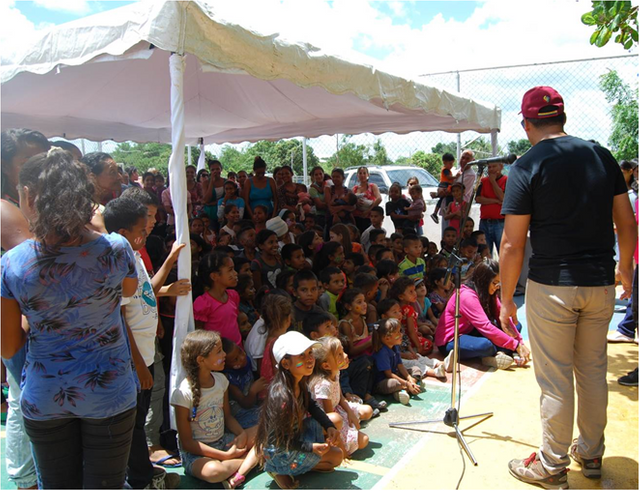 .

The children sent their most sincere greetings to our beloved @Sirknight, and all the people who made their day possible.

Our team of recreational workers also did their part to make these little ones happy. thanks @xioran and @jorgelis23,@giacamila777, Sara.

Children: a special people of God the Father
We do not reach to size, the crisis that in these last days the family is living. Moral erosion is so deep that it undoubtedly marks that the end of time is near. The definition that the family is the basis of society is no longer a reality in many nations. The family constituted by God the Creator, has its members and roles absolutely well defined, and that are: A man, as father and head of it; a woman, as wife and helper of the husband, and the children, as a natural extension of both parents, subject to them. The initial question of how to answer the son or daughter to the question if God exists, is first of all to take him to the Person of Jesus, separating him from religion, whatever it is, the Bible says:
He instructs the child in his way, and even when he is old he will not turn away from him. Proverbs 22: 6
But Jesus, calling them, said: Let the children come to me, and do not stop them; because of such is the kingdom of God. Luke 18:16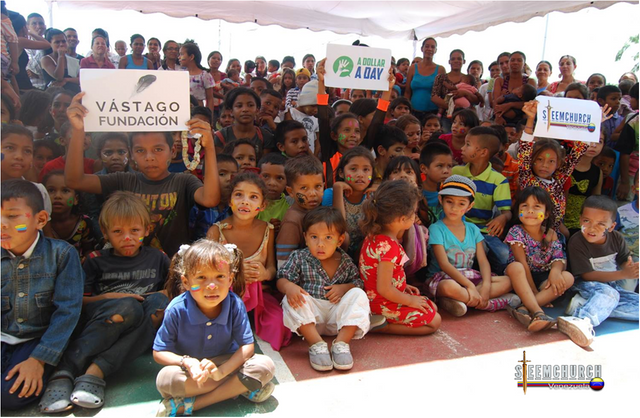 The end of all instruction to children, must be for the purpose of bringing it to the feet of Jesus, and the responsibility is for the parents to do so; One of the first words a boy or girl should say after father and mother is Jesus.
This time of so much evil, requires redoubled efforts to protect children; the devil knows that a child without knowledge of the Lord is an ideal source to influence him, and it is in our hands to make a difference.

There have been many people who have collaborated in a special way with this beautiful project, maybe I can not mention them all but most of them. We thank God for being the main protagonist of all this, to our beloved @Sirknight, wonderful man who is working hand in hand with God, to the Apostle @Darlenys01 for his constancy and determination, @pennsif through his project @adollaraday and his team of collaborators (@girlsfoundation, @globocop, @goldendawne, @kryptoe, @lyndsaybowes, @mediahousent, @steevc, @theadmiral0 & witnesses @quochuy, @steemcommunity and @yabapmatt) which have been fundamental pillars.
The wonderful team of @sc-v tireless workers, who are there for every battle: @emiliocabrera, @xiore, @lorennys, @xioran, @taty17, @kenaliz85, @aboardo2000, @laramrm, @marialara, @ricci01, @mildreduh , @kenlys,@giacamila777,@mosdad, @jorgelis23.
Our Cantaura brothers who with great effort achieved this and did their best to make this event a reality: @rypo01, @elpastor, @mamidalia,@oscar20, @rosiconde07, @redimi2, @greesy, @saritza @katty24, @yuyito, @elisonr13, @kimbi09 @kenyerlys @alejandrolg, @enderson49, @merry01.