Steem Basic Income
Steem Basic Income is a social experiment to bring a basic income to as many Steemians as possible. Members join by sponsoring others into the program. Steem Basic Income is delivered through providing regular upvotes to member content.
Welcome to @steembasicincome's first member interview!



To provide more interaction within Steem Basic Income (SBI), we are starting interviews with prominent members of SBI!
We hope to bring a greater sense of community, get to know our members, and gain a better understanding of why Steemians are choosing to be a part of SBI.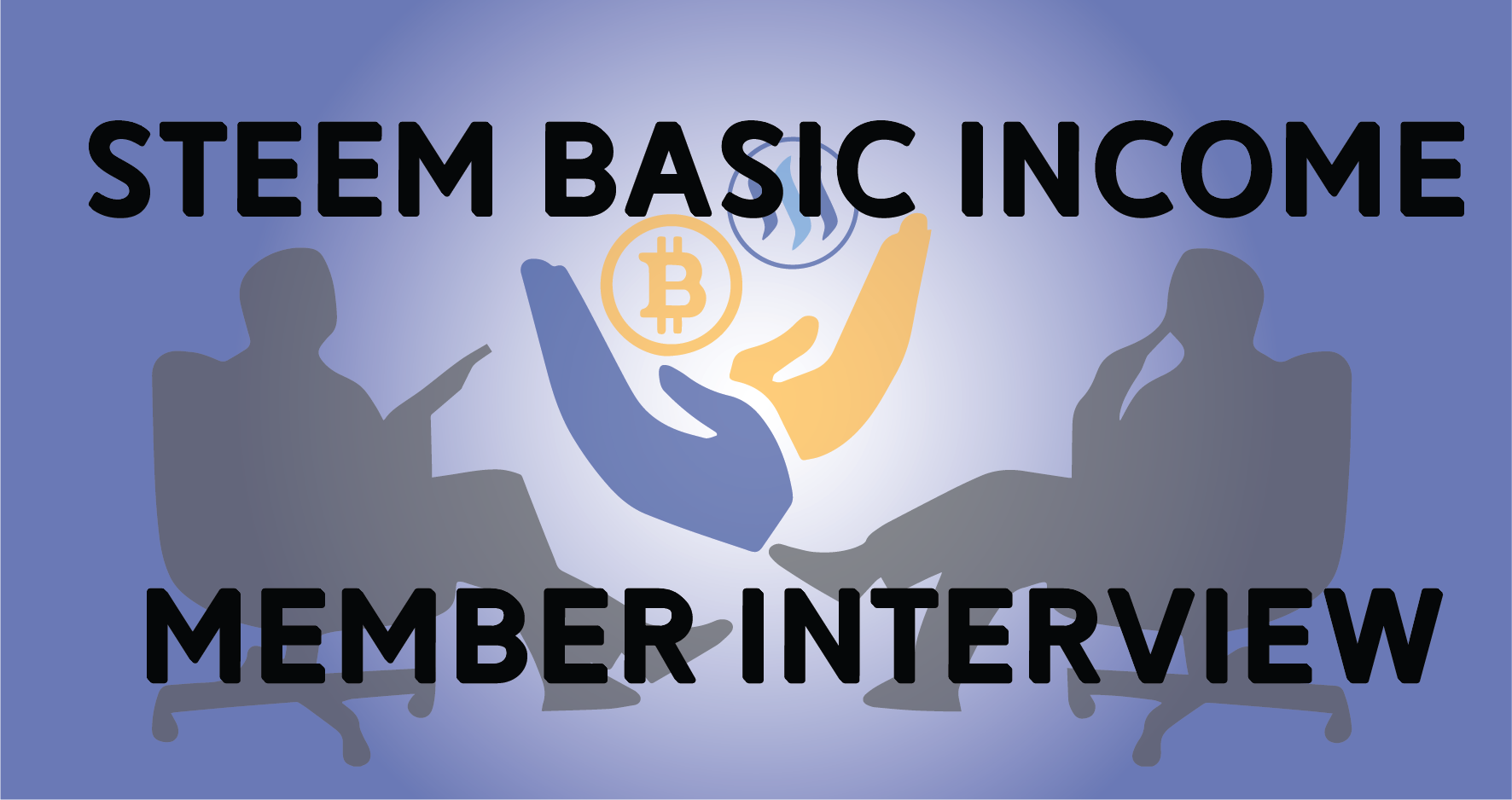 ---
@dynamicgreentk is a stay-at-home dad who does not want to have a full-time job just to send his kids through America's worst School District. He is trying to find a sustainable long-term solution to allow him to stay at home with his children. Steemit has presented him a lot of possibilities to achieve this goal.
He created the Dynamic Steemians. SBI has been fundamental to their community!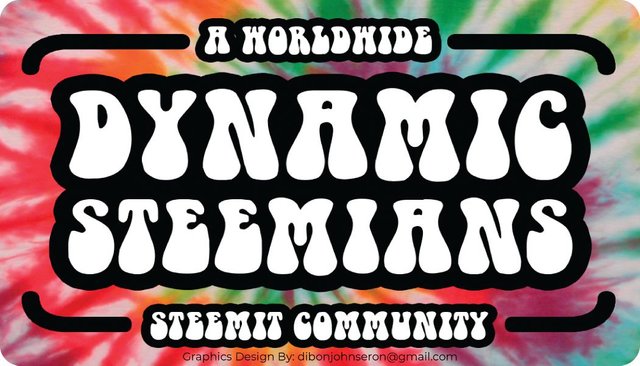 ---
This interview was conducted by @soushi888. @soushi888 is a saxophonist and a blockchain entrepreneur who is passionate about the possibilities. He is actively looking for solutions in all sectors of the modern society. Steem and SBI is for him among the best economics solutions actually in operation.
On Steem he shares his music, translates pertinent articles from English to French and manages the Steem Québec (@steemquebec) community by organizing meetups, writing newsletters, giving Steem conferences and sharing SBI shares!
---
---
@soushi888: What do you think about Steem and Steemit?



@dynamicgreentk: I think that Steem/Steemit is exactly what the world needs and will help (and is helping) people to prove that they have a brain. Not having to compromise themselves as an individual, to do jobs that they are not happy with or that will ultimately dumb them down because they are not using their brains in the way they want to.
I saw a problem but found a solution to it.
The bid bots!
I was seeing 300% returns in Dec/Jan of 2017/2018, thus getting my liquid earnings back... And most of my profit in SP. However, the platform grew too quickly and ROI was no longer as easy to achieve with bid bots, so I found an even better solution in @minnowbooster. At the end of January, in 5-6 weeks I gained 500 SP fairly quickly, but then a major problem occurred. I started using DTube and I saw my liquid earnings quickly disappearing.
Not knowing what the issue was, I looked for safer alternatives as I wanted to do more than post promote. @dynamicrypto (my friend and landlord) was already looking into @steembasicincome.
I took one look and understood math enough and saw his account with no flags and @earthnation support. In my view, it was enough to make the financial bleeding stop.
Later, I found out DTube was taking 25% of rewards. I was pissed as I felt conned, especially for a platform that took 6 hours to upload a 5 min video that half the time wouldn't load anyway, plus more often than not my videos were deleted.
I would probably still use DTube if they were more upfront with their policies. I really enjoy reading the creator's posts, as he really is crazy smart and cares immensely about the Steemit platform.
---
@soushi888: What kind of steemian are you? Would you like to tell us about your project Dynamic Steemians (@dynamicsteemians)?



@dynamicgreentk: Well, I'm a stay-at-home dad who does not want to have a full-time job to send his kids through America's worst School District. I've been desperately trying to find a long-term solution that is sustainable, to better allow me to stay at home with my children. Steemit, from day one and with each passing day I'm on it, has presented a lot of possible yellow brick roads to achieve this. I'm the kind of person that loves to work. I find a lot of value in myself from completing tasks and jobs.
This is what I love about Steem; that you can work and improve and learn every day and actually earn money. However, it's a bid bot world right now on Steem, with the exception of a few groups emerging to nurture the proof of brain concept Steemit was intended for...
I never was exposed to any groups that wanted to help or properly explain what the rules were. It was always a random whale fight or weird Grumpy Cat rules you never really understood because they were always changing.
I created Dynamic Steemians in direct response to joining a group that has good intentions but did not really nurture the "proof of brain" concept for Steem. It really discouraged me and a lot of others in the group. Essentially this group was just throwing money at people and trying to make them dance and perpetuating the bid bot "Steemit is only about money" perception. They even had a bot giving 135% returns which was obscene to me.
So I created a server to model my view of what I wish was taught to me when I first started, and to stop people from making the same mistakes I made… like shit posting and promoting.
---
@soushi888: How do you understand the Steem Basic Income programs? What do you think about it, his (@josephsavage's) impact on Steem? Notably by comparing it to bid bots :p



@dynamicgreentk: Steem Basic Income, I don't even know where to start. First off, he has relieved a lot of anxiety from my postings. I feel as though I do not have to spend hours and hours making it sexy to make Steemit work. It's really because I see such potential in Steem and the Steemit platform that I see it as a way to cement my long-term engagement into Steemit, from the lifelong upvotes to the way that they increase in value as the price goes up, it will just be that much easier for Steemit to become that a sustainable and long-term solution for me to stay at home with my children and raise them. The only thing that makes me nervous is potential Hard-Forks, and what seems to be a lack of vision from Ned, or rather the delay in the supposed huge impacts SMTs will have.
Steem Basic Income has allowed me to take the risk out of investing money I don't have (and time it takes) to use on bid bots. Steem Basic Income was especially key because when I started using DTube and having my money being taken the price was also dropping, so post promotion became extremely not lucrative.
It really made me irritated because there was no education or warnings to new people other than Grumpy Cat, which was just a vague warning that a lot of people misunderstood or never really understood at all.
I was able to clearly see the money I was losing and how I was losing it, especially after I found out DTube was taking a percentage.
Steem Basic Income takes a lot of risk out of the equation, other than potential Hard-Forks that could disrupt payout systems.
I'm not trying to instill fear but without proper communication from the Steemit people on solutions to clear problems happening in the platform, one can only be left to assume things.
But I am not worried about any of this, because @josephsavage has explained Steamit to me better than anyone out there and gives me a lot of confidence and hope that he knows what he is doing and has a good grasp on potential things that will happen, and how to have solutions for them.
Which is why I am excited about the future Steem Basic Income improvements.
Soon we will not even have to post every day to see our SBI upvotes, we can engage with the community and comment, which is currently my strong point.
---
@soushi888: How did you join the program? Did someone sponsor you?



@dynamicgreentk: When I started to use Steemworld to investigate where my liquid money was going by looking for flags, I noticed "SBI3" votes. Apparently, I was receiving them for a long while. That's when my, landlord/brother from another mother/coworker/my kid's uncle, started to look closer into it and threw it in my face. He suggested it might be the best long-term solution but was too busy and asked that I further look into it. It took only an hour of reading through for me to figure out it was our answer. Months later @josephsavage investigated where I got sponsored ...it turns out @sneakyninja (Ed. note: now @thedailysneak) sent a share to me.
---
@soushi888: Ho nice! And now, in how many pools are you?



@dynamicgreentk: Currently 5, maybe a little in pool 6. The goal was to continue using payouts to buy shares for each pool. When the price dropped, @dynamicrypto and I went all in from 3 pools to 5.
---
@soushi888: Thank you. How does SBI help your project?



@dynamicgreentk: SBI has been really really key and fundamental in this community @dynamicrypto and I have built!
It has allowed me, the manager and founder, to have greater financial flexibility in providing some sustainability through "perks" to help employ a few individuals in Nigeria with SBD payments. One in particular is trying to buy a mobile phone with his daily work for us.
@dynamicrypto typically puts up the money he withdraws from his retirement savings to help the group lately in a variety of ways. So it especially helps me take financial stress off of him.
---
@soushi888: Very interesting! So it has a direct impact on the living of your community!



@dynamicgreentk: Extremely! Especially for those in Africa. The exchange rate for a lot of currencies in Africa for STEEM is very beneficial for things like food and things they can purchase from their local economies.
At one point, 13 SBI shares provided a 0.13 upvote daily for a Nigerian member. Now that was huge. It adds up and encourages more Steemit activity. I've been informed that 1 STEEM can buy 3 meals in countries like Kenya and Nigeria. I'm sure there's a certain amount of relativity, i.e. quality of food, but it's still promising.
---
@soushi888: Do you participate/organize SBI contests?



@dynamicgreentk: Not as much as I should, in my opinion. We had some stand out individuals I've been giving money to for all their hard work. @dynamicrypto has a contest no one took advantage of fully... Bring 10 people into our discord and receive 1 SBI share, bring 100 receive 10 SBI shares. @dynamicrypto also donates SBI to various contests, especially when asked, hint hint... I will simply award them to active people within the community as they become more involved.
@soushi888: Ok, let's go for the last questions, but not the least: How do you see SBI evolution?



@dynamicgreentk: It's limitless with someone like @josephsavage running it.
It will evolve and always for the better as he designed it that way and only has the best intentions for everyone a part of it. He truly believes in it and Steemit.
---
@soushi888: Do you have a suggestion for him?



@dynamicgreentk: If he has to turn off phone or computer for wife, please do it! @josephsavage you work too hard in real life and here on discord, and your SBI program!
Take maternity leave with the wife.
Enjoy this amazing time with wife and child.
It won't last.
---
@soushi888: Thank you very much for all your pertinent answers! I wish success to all your community!



@dynamicgreentk: Thank you!


---
---
Enrollment
If you want to get involved, or to increase the share of basic income that you receive, enrollment is pretty straightforward:
Just send 1 STEEM to @steembasicincome. Include the name of a Steemian to sponsor in the transaction memo (preceded by @). You and the person you sponsor will each receive 1 share in the program. You can sponsor any active Steemian, it does not have to be a current member.
If you're unclear, please check out our full transaction memo guidelines and then let us know if you have any questions.
https://steemit.com/basicincome/@steembasicincome/steem-basic-income-new-transaction-memo-guidelines
The official currency for enrollment is STEEM. We are not currently accepting SBD for enrollments.
Questions?
Please read our recently published FAQ. Most questions are addressed in our FAQ or in the additional resources that it suggests. To review your share counts, we explain our tracking sheet here. If you still have questions, ask in the comments section or join us in our discord channel.