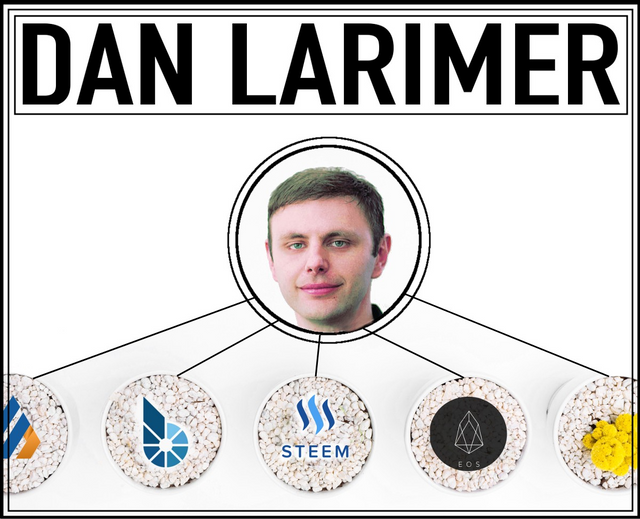 A little more than a week ago, I saw an interview with @dan. In that interview, he mentioned how one of the things he was most proud of was that STEEM was providing a middle class lifestyle for so many Africans.
We all know that @dan was busy creating EOS that he had little time for anything else. Or did he?
It actually appears that @dan was here all along. Of course, he created a ton of controversy with his Bitshares 3.0 and STEEM 2.0 comment.
This sent many into a frenzy that @dan was going to destroy both platforms.
As it turns out, nothing could be further from the truth. For the past few months, @dan was moonlighting from his day job as the developer behind EOS. In his spare time, he started @steemjet.
What is @steemjet?
Here is how one post described it:
IN SIMPLE TERMS: STEEMJET IS A GLOBAL COMMUNITY OF TALENTED SUPERSTARS PRESENT ON THE STEEM BLOCKCHAIN THAT ARE WORKING TOGETHER AS A TEAM CALLED THE STEEMJET SPACE FORCE WHOSE AIM IS TO PROMOTE STEEM IN ORDER FOR IT TO ACHIEVE IT'S GOAL OF GLOBAL STEEM ADOPTION.
THE STEEMJETTERS ARE SUPERSTARS WHO HAVE REALIZED WHAT STEEM CAN DO FOR THEM AND ARE OF COURSE PROMOTING STEEM
Another post listed the mission statement:
The initiative is an instrument of positive change in our family, work, community, and here on this platform. We will utilize all of the talents that God has given us and will participate positively in your life with energy, purpose and gratitude.
The one behind @steemjet was @dimimp aka @dan.
This came in a post he put up yesterday.
For those still wondering what is going on here, SURPRIZE! Yes, I am the creator of DPOS, Dan Larimer, bytemaster, @dan, @dantheman, @dimimp, and of course, @god.
I suggest everyone read the entire post:
https://steemit.com/steem/@god/god-is-now-back-on-steem
Yet here is the crux of the matter.
@dan just created the world's first automated charity funded from the blockchain.
Congratulations, you have become the world's first (automatic) Blockchain Charity that runs exclusively upon donated delegated Steem Power. Steem did not self-distribute as planned so I pumped it up with anabolic Steem Powered steroids to automate the task of global SBD distribution.
Later he goes on to say:
Enjoy your eternal financial annuity my friends!
So let me ask you, does this sound like a situation where @dan wants to destroy what he spent the last 6 months creating? Over that time, he worked out a program that gives Steemians in one of the poorer nations in the world money on a daily basis from this blockchain and now he is going to destroy it by obliterating STEEM? I find that highly illogical.
The fact that he believes he gave them an annuity means he knows it will keep feeding them STEEM, which will have value, forever.
So what is it with STEEM 2.0 and Bitshares 3.0?
I think this provides some insight.
Steem was designed to globally distribute itself quickly, automatically, and legally. But our natural survival instincts cause us to collude and self-vote.
@dan wants to see a system where token distribution spread throughout the world. He is basically addressing the fact that a few hands hold most of the STEEM tokens. Hence he is using the @steemjet as a model to follow moving forward.
Bitshares 3.0 is required for him to have STEEM 2.0. My feeling is this is completely about interoperability. @dan is not going to look to divide STEEM or Bitshares. Instead, he is seeking to unite.
@stan used the term "Bitshares 3.0" when mentioning the BENCH project. It stands to reason, this was not a genetic alignment between the Larimers. Somewhere along the way, the term came up between the two of them.
So what is Bitshares 3.0? It is a chain that will integrate with EOS thus allowing tokens from other blockchains (like STEEM) to be wrapped in a smart contract. This enables one to operate on a different blockchain while having the appearance of being on the original one. All this is possible because of the possibility for swaps on Bitshares.
In short, we could be looking at the creation of true interoperability between blockchains.
I think it is evident that @dan wants to see STEEM tokens spreading throughout the entire world at a rapid pace. At present, STEEM does not appear to have fulfilled his vision. Hence, is he working at creating something that does. It does not mean he is out to destroy STEEM or anything else he created. Instead, he is going to build something that he believes will better attain the end he is looking for.
This only makes sense. @dan has some big ideas and looks at things on a societal level. He is out to provide systems that alter the makeup of human life. He is also a developer. Hence, until he reaches the end he envisions, he will keep building.
And all that he created before will help to arrive at this end.
---
If you found this article informative, please give it an upvote and resteem.
Picture by Google Images.