Steembit: a decentralized storage marketplace for Steemland
Rationale
I introduced the idea of "steem - the blockchain and the community around - as a virtual country, dubbed Steemland" in a couple of previous posts:
STEEM the cryptocurrency is the internal currency of Steemland and the prosperity of the steemians - the inhabitants of Steemland - is proportional to the exchange rate of STEEM versus a basket of other currencies. The higher the price of STEEM with respect to $, BTC, KRW, etc., the more prosperous Steemland and its inhabitants are.
We are here into macroeconomics. And we are right to focus on this, for there are now hundreds of different blockchain networks. Steem is just one of them, competing against the others. It has at least two major advantages on the others:
It's been working reliably for 3 years now, longer than most others. One of the reasons for reliability is that it doesn't attempt to be everything to everybody.
It has, in the words of The Economist (the most prestigious global economic magazine) "The most elaborate working crypto-economic model".
In other words, crypto-economics is one of the most important unique competitive advantages of steem. A direct consequence of a well designed crypto-economy is the size of the community
Steemland macroeconomics
As explained in previous posts, when "importing" goods and services, Steemland pays in fiat currency. It does need to "exchange" (sell) STEEM against fiat, thus depressing the price of its currency.
On the contrary, when "exporting" goods and services, Steemland's customers need to exchange fiat for STEEM (buy STEEM) thus increasing the demand for the latter.
Corollary
Any goods or services which can be paid for with STEEM rather than fiat contribute to the prosperity of Steemland.
The main "industry" in Steemland is "content production and management". And one of the main inputs in this industry is ... storage space. Not for the text, which is stored in the blocks of the chain, but for the images which illustrate the texts.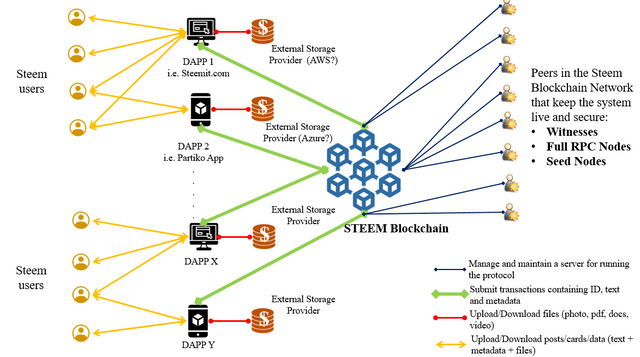 PowerPoint drawing courtesy of @smartiot
The main "content organizations" in Steemland are the content dApps, first of which is Steemit.com, along with busy.org, Partiko app, esteem app, DTube and its videos, SteemPeak.com, Appics and others.
Being able to pay for that storage space with STEEM rather than fiat (as we assume it's today overwhelmingly the case) would
remove a source of "downward pressure" on the price of STEEM as Steemit.com for instance would not need sell as much STEEM as before in order to pay for AWS S3 storage space
later on, if the Steembit project is successful, create a new Steemland export, storage space, hence a new source of STEEM demand
The Vision
There is no reason why steem could not serve as the "accounting back-end" for a variety of other applications where something else than pictures are stored and accessed. We have proven this by developing https://eftg.eu which runs on a clone of the steem blockchain.
We have modified the "imagehoster" module of the condenser to allow storing other types of files, such as PDF files, to our storage back-end.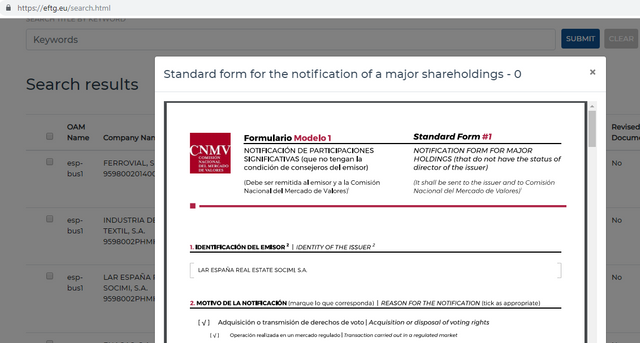 Nothing prevents steem from acting as a gateway to PDFs, Excel, PowerPoint files. Nothing ... except the cost of storage
The truth is that even today, we can easily see someone developing a competitor to https://scribd.com or to https://www.slideshare.net/ on the steem blockchain. The only brake is ... the economics of bulk storage!
The vision of Steembit is to internalize bulk storage in the Steemland economy, by offering steemians the opportunity to earn tokens by providing storage space.
Yes, this would be in a way a competitor of Sia, Storj, Filecoin and perhaps bitTorrent too. However, Steembit starts with a significant advantage:
the supply is already here. Unlike all the other competitors, which have to attract people to their single-use coins, Steem has a community of about 200 000 people, of which some have available storage space on their hard drives (seems like a reasonable assumption)
the demand is already here. Unlike the other competitors, which have to convince external customers to come consume the storage their users supply, we have already apps who should find it a much better idea to "source internally" or "buy patriotic" and pay for storage with STEEM, to their own users, rather than selling STEEM against dollars and then handing those dollars to AWS (or Azure or whoever else)
Economic orthodoxy
Steembit aims to deploy an additional competitive advantage: sound economics, in keeping with one of the main advantages of the steem blockchain. Many (if not all) of the competitors quoted above hark back to the anarchist philosophy of Bitcoin and put great store in "peer-to-peer" relationships in economic interactions.
Yet the scientific truth is that "mediated", centralized way of interacting are decisively more efficient (if indeed prone to abuses of power from the "inter-mediator")
If it is to succeed (economically), Steembit needs to be a centralized service, like a wholesaler who would:
On one hand, buy and aggregate storage "chunks" of various qualities (and in various quantities) from the "small storage farmers" of Steemland (the steemians)
On the other hand, be the "go to" destination for the consumers of storage such as Steemit.com, just like most people do not buy their groceries directly from producers (very inefficient) but rather from Walmart, Tesco or Carrefour (infinitely more efficient, even if not bereft of issues)
Compared to projects such as Sia or Filecoin, which have designed the solution under very strong assumptions of "trustlessness" (which impose a high cost), Steembit shall be designed under much less stringent conditions.
The first product Steembit could offer is storage for very old pictures linked to old posts of steemians who have long left the platform. As an example to help you visualize, when I came to Steemit I wanted to use the account @sorin, but it had been already taken by some other Sorin who had discovered Steemit before I had. However @sorin has published his last post more than 2 years ago and seems to have left Steemit since.
Yet Steemit.com still pays to Amazon AWS for storing (admittedly beautiful) pictures such as this one: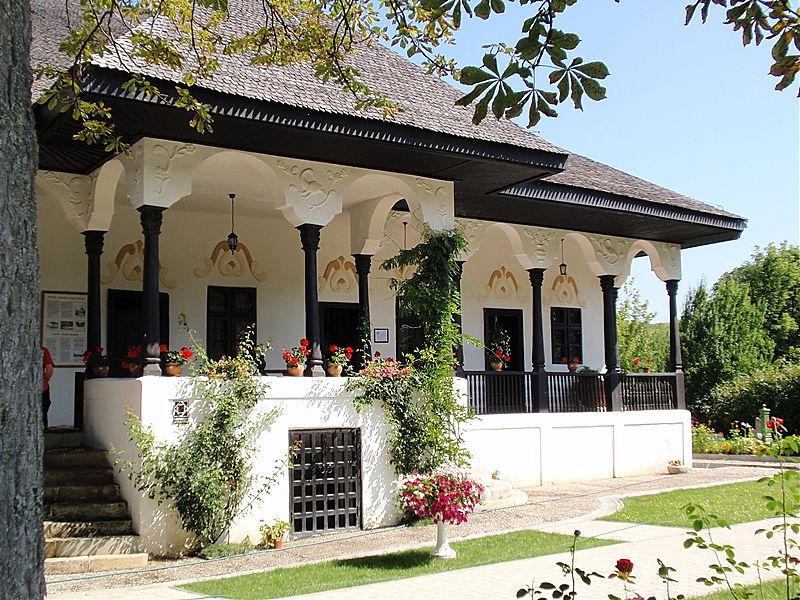 Picture courtesy of someone bearing the same name as me, who has since left steem
I would contend this is rather inefficient, as it is highly unlikely many people will access pictures from my namesake (yet unrelated) @sorin (aside from this specific one, because now I linked it - not duplicated it - in this soon-to-be-trending post 😂 😂 😂 )
Wouldn't it be more efficient for everybody if Steemit.com would move such old pictures from AWS S3 (for which it pays with $) to the hard drives of steemians running the Steembit client (and who can be paid in STEEM for doing so, rather than in $) ?
Steembit as a "common good"
Of course this project idea looks great on paper but the "ugly truth" is that, in an by itself, it is probably not economically profitable. Storage costs are relatively low while the complexity of such a project and the cost of development work is rather high.
I strongly suspect Steembit is hard to turn into a profitable standalone business, at least in the short term. Steembit makes sense in the context of Steemland though - part of the development cost is compensated by the implicit promise that, thanks to Steembit, the price of STEEM will hold much better, or even increase.
This is where @utopian-io could and should, IMO, come into the picture.
I have already mentioned this idea in an "Idea Hub" broadcast hosted by Utopian, in a Steemalliance radio talk and in the latest Steem Aachen meetup (start at around 9'30", best viewed at 1.25 speed).
The main message of that talk is:
it is (likely) not economically rational for any individual actor of Steemland to embark on creating Steembit
yet it is economically beneficial for the community as a whole to organize and fund the development of Steembit
In practice, this could be done by a classical Utopian project, with some funding from Fundition, perhaps using the "worker proposal" system suggested by @blocktrades, with organizational help from @steemalliance or a combination of any or all of these.
Steembit is more than just a technical solution. It is also a concrete topic on which the community can come together to work for the common good. I am convinced that if we maange to implement this, the steem community would have made a huge leap forward in capability and integration.
Concrete proposals for taking this idea forward are welcome!


If you know what witnesses are and agree that people commited to keeping this blockchain ticking play an important role ...



(by simply clicking on the picture - thanks to SteemConnect)


Related posts
Steem ecosystem
Other posts you might enjoy:
Blockchain, Crypto and Society
Blockchain and Europe