Some Newbie Tips for well… Newbies!
A few days ago, I had a look at the #introduceyourself tag in the hope of finding someone of great quality.
On this occasion, it did not happen, but I resteemed a couple of posts that were decent enough and then found @natedebate who just happened to comment on my last post about this topic.

Source
While the verdict is still out on @natedebate and if he can write, I looked at what he had done already and found a comprehensive review of a game that is in the Japenese RPG genre, something I have had an interest in the past.
It had gained 3 votes totalling $0.00, and I had a flashback to my third ever post which attained exactly the same amount of votes and reward.
While it's over a year since I had this incredibly pissed off feeling, it made me think about the lesson I learned from it attending the STEEM equivalent of the Army's boot camp, and why I should warn other new people of over creating before you have an audience.
If you're new, then nobody is looking...
You need to gain an audience before aspiring to be Shakespeare and putting out your 800-word masterpieces. Save them for later and work on building that audience.
At first, you will gain more rewards by following the right people and commenting on their posts.
Don't be tempted to vote others on their wallet size alone
The big lads will likely ignore you if you try and attract their attention by voting and commenting on their posts. When I say likely this is not always the case and there are exceptions to the rules.
While you may have a pitiful vote of $0.00, if you want to comment on another's post, be considerate and give it a vote. They will notice despite its low value.
Create original content, don't plagiarise, and cite your images
Make sure what you write comes out of your head and not copied from the internet. You may get away with it once or twice, but there are bots such as @cheetah who will find your copied work and publicly embarrass you on your own post!
Some make rewards by flagging using incentives such as @steemflagrewards. I am one of these people and use flagging as a method to deter plagiarism and abuse. Don't give me the opportunity to make STEEM from your abuse!
If you want to use images that are not your own, ensure they are cited and that you can use them freely. Just grabbing something from google search doesn't mean you can use it. This filter will help you find things you can use.
In the above example I needed a title page for this article. Look at the filter I used to see how I found one. You can right click the image, save it and then get the URL for the citation.
I'm using the dApp 'busy' to create this post so I can now use the select image option and add it to my post and the add the citation manually.
The top line (below) of code will be added automatically and the bottom line needs to be added by you.
All you need to do is type Source and add square brackets around the word. The the URL goes around the round brackets. Do it a few times and it will come naturally.
What is flagging?
Flagging removes your potential rewards before they are delivered to you 7 days later. Your post may have a reward of $2 but this can all be removed by other Steemians if they disagree with what you are likely to gain.
It is in effect, a negative vote. The general rule is be original, cite your images and you won't suffer from flags.
These are some flags I get on a regular basis by our old friends 'the sockpuppets', But that story is for another day.
If you are a newbie, ensure your content is around 200-300 words in length or….
This is a loose guide and is what I did when I first started up. It seemed to work for me, so why can't it work for you?
Mix your content with images or photographs (preferably your own). You can write those longer pieces later, save them and stash them.
So, what's the '…or' mean?
If you do write that masterpiece, there's a chance that @curie may spot it and give you a huge vote.
@curie looks after the authors that gain little in terms of rewards and if they spot you, determine you have written something great and it is substantial you may be in for a treat. Don't expect it to happen though.
Engage, engage, engage..
I really can't stress this enough, the more you do it, the more you will be seen.
Follow people and they may follow you back. Comment, comment, comment, don't just vote.. the votes will wash over people, the comments will be seen.
If they follow you, then you will be on their feed when the look, which is frequently in most cases. If your latest content is on their feed, they may read it and give you a vote and comment back.
Join @paulag's Redish League's
Paula is from the old club and passionate about growing Redfish. Her latest post can be found by clicking this link.
Source
It costs nothing to join the league and it will give you goals to attain. There are prizes to be won too but I don't know what the rules are. Follow her and go have a look!
Buy some STEEM if you can afford too
This will greatly accelerate your STEEM career. Everything you do, every post, every comment is completely transparent to anyone who cares to look at what you are doing.

Source
This includes powering up STEEM, you will get more attention if others think you are serious about this and believe me plenty will look at your wallet to see what you are up to.
Use the Incentives
One of the the best incentive's in terms of rewards currently is @tasteem. They reward you writing reviews on restaurants and sometimes takeaway food. You need to use post using their dApp which can be found here.
Source
When posting your review ensure you follow all the rules and create something readable and useful. If you don't follow the rules then you wont get a vote, and they will figure out very quickly if the content you post is not your own work.
You can expect a vote of possibly $2-$3 if your post simply adheres to the guidelines. Winning contests will gain you prizes in STEEM, but for now, the reward should be incentive enough.
Write about your Passions
I write about STEEM based topics, Music, Urbex, Restaurant Reviews, Cryptocurrency, Magic the Gathering, Abuse, Travel, and aspects of my life in the format of memoirs.
Keep to what you know best, find a niche which will find an audience. Place these details on your profile so that others can see what your interests are.
1200 - 1300 words and there's so much more that I could say. I may write a follow up to this article if anyone cares to listen or wants me to. Hopefully, some new people will read this and gain some information.
The platform is daunting to start with. The curve is steep and you can make mistakes and fuck up your account if you do the wrong things. I was fortunate and didn't. Let me know if you want to learn more.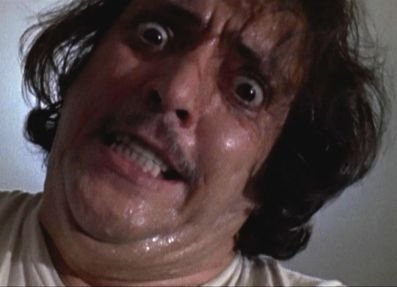 If you found this article so invigorating that you are now a positively googly-eyed, drooling lunatic with dripping saliva or even if you liked it just a bit, then please upvote, comment, resteem, engage me or all of these things.