If you've been under a rock the last few days and didn't see the comment @ned made on @dan's post after flagging it, it simply said this:
flagging for self aggrandizement.
Also before the comment started receiving flags it was worth almost $3000 with the top two votes being @ned and @misterdelegation. It seems a few people didn't like that including @dan.
I have noticed two major things so far:
1. Dan is now expressly creating a competitor to Steem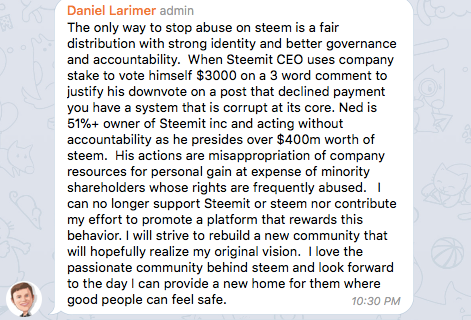 These comments from Dan on the EOS telegram came shortly after "the incident".



As self aggrandizing as we can all be, I have a few things to say about these comments, as if anyone wants to hear them:
I agree the distribution is a problem, but it didn't seem to be prioritized as a big problem by @dan when he was at Steemit Inc. I don't know that for sure, but It seems he may have already been working on solutions to several problems, like bad actors (@berniesanders). Also, apparently @misterdelegation will help with distribution. Steemit Inc. has to consider costs so there is good reason for the company to hold STEEM and as long as they continue to work to reward contributors and benefit from curation, it is a beautifully working system imo!
There was already probably going to be a Steem competitor built on EOS, now it just may be done as clear adversarial competitors. Competition is a good thing and I think there will be a place for both.
I can't help but a get a bit tribal about Steem and I would guess that quite a few feel the same way.
The upvote from @misterdelegation has been removed from his comment and it was edited to say this:
Downvoted for aggrandizement.
edit:
The Streisand Effect here is intentional.
The vote and comment was strictly to make a point and draw out Daniel's long-running, subtextual, subversive intent to compete with Steem, to give the public alignment with his private discourse, which has long been filled with express intent to compete. And of course I will retract the vote. Dan left Steem expressly to create a competitor to Steem and is advertising it with a supposed "inside track" to the future here on our platform while acting like he is no competitor. And whether he leaves the platform for good today or 6 months from now to join his Steem-competitor depends on if we choose to see through his intentions and care. It's possible I am making the mistake of caring. It's hard to really say until these platforms have existed for a while 10 months from now. I would prefer to ship our tokenization platform, Smart Media Tokens (SMTs), which outcompetes any version eos can string together, and get moving without Dan clouding the marketplace. He asked me for the same months ago. This is reasonable and all business. I vastly prefer Steem and SMTs.
More info on Smart Media Tokens (SMTs) at https://SMT.steem.io
https://steemit.com/eos/@dan/ukoxz-eos-io-development-update#@ned/re-dan-ukoxz-eos-io-development-update-20180203t190236132z
It's clear @ned cares, but I feel this could have been played better, of course that's easy for me to say.
2. Steemit.Chat is down!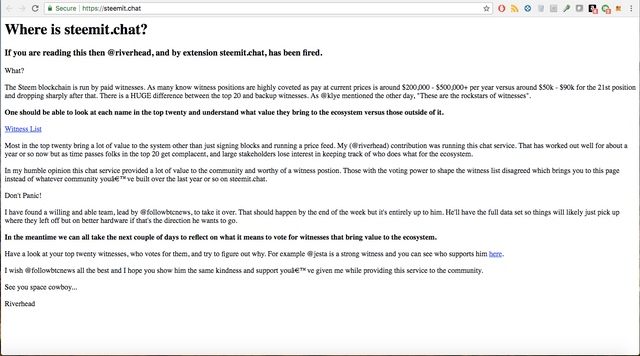 https://steemit.chat/
From what I gather @riverhead started powering down after the whole @ned and @dan debacle.
My Thoughts
To tell the truth, when this happened, it got me so fired up that started a power down. But after thinking about it for a while, I cancelled my power down. I love Steem and I can't wait for SMT's. I am still very bullish for 2018 and beyond and I am going to continue to work on building everything I started here. To be totally honest though. I will check out the new platform @dan builds on EOS as well. I'm guessing there will be a place for both.
The Steem Experience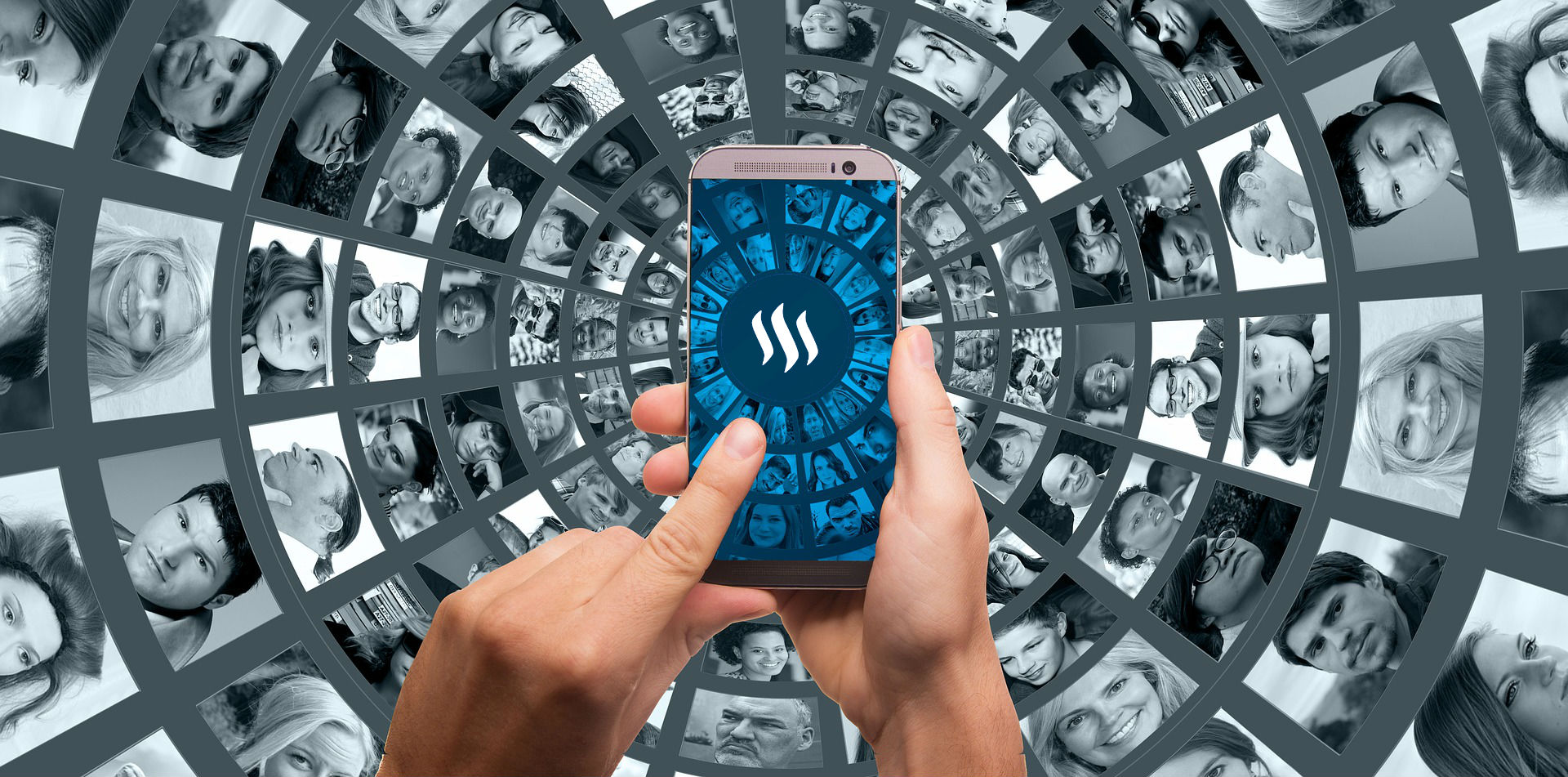 All this juicy news on Steemit and we can't even chat about it! Not to worry, you can come voice or text chat on The Steem Experience