🌸 WE WANT STEEM PAIRED WITH USD ON BITTREX. WHEN DO WE WANT IT? NOW! 🌸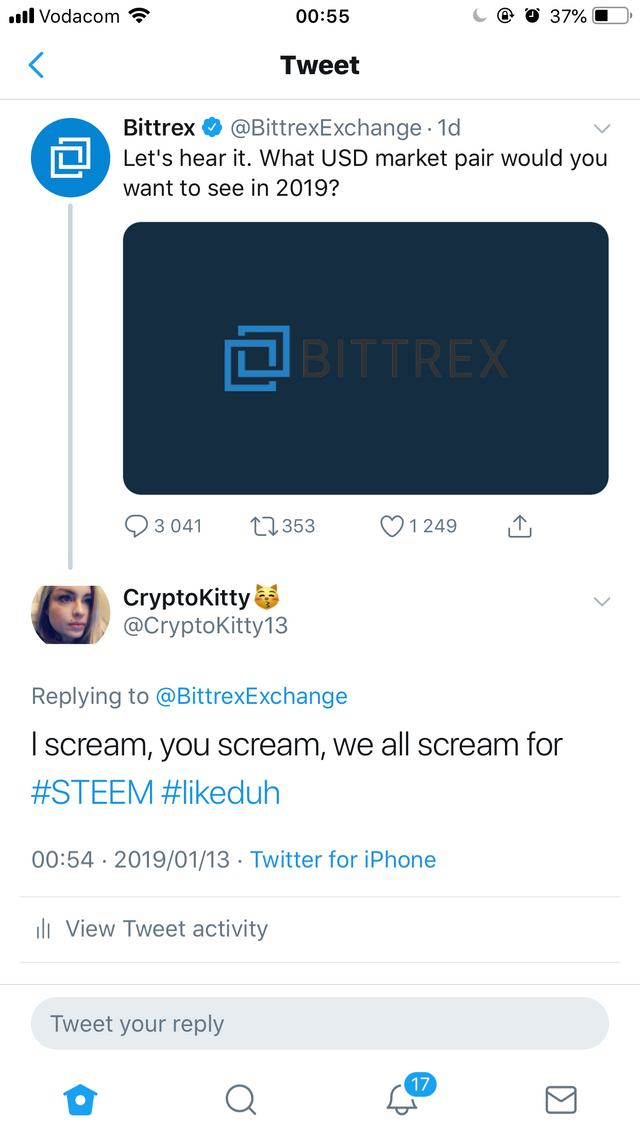 Last night my lovely friend @soyrosa tagged me in a post, where she was sharing a Twitter post that @bittrex had just posted
They asked "Let's hear it. What USD market pair would you want to see in 2019?"
Obviously, the answer is STEEM.
I think this would be amazing, for a couple of reasons.
It would bring new users to Steemit (FOR SURE!)
It would make life easier for the Steemit user who is not hugely familiar with the crypto exchanges. Remember how scary it was the first time you converted your STEEM/SBD to your local currency?
The easier it is for users to implement, the better!
---
I know it would make my own life much easier. Living in SA, we have an extra step to get our STEEM converted into our local currency, a local exchange called Luno, making converting STEEM to South African Rand a four step process. If STEEM was paired with USD on Bittrex, this procedure would be three steps.
Personally, the conversion of STEEM to BTC takes some calculation, and I am always so so nervous that I will stuff it up and sell my STEEM for a tenth of what I would like 😆, and having it be directly paired with USD would just be incredible!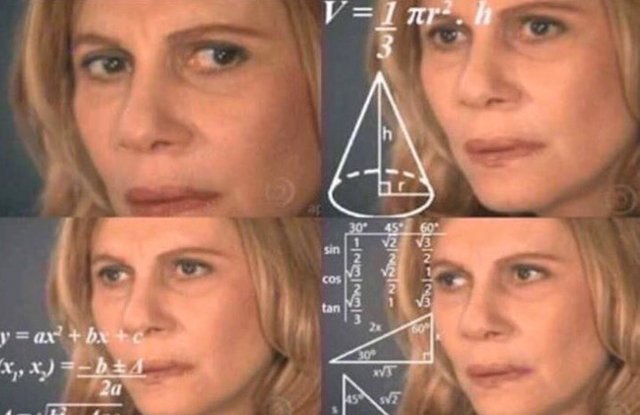 Click HERE to tell @bittrex that they need to pair USD with STEEM! Our voices count!
---
I saw many replies were asking for a coin called NOAH coin, but only a few asking for STEEM. So let's get going and let them know that STEEM is the only logical answer to their question!
I call on some active Steemians to get the word around, @bigtom13 @broncofan99 @alexvan @velimir @morkrock @enginewitty @persius @ravijojla