Upcycling STEEM #1 : 70 delegations of 70 SP for 7 weeks available - let's solve the Resource Credit problem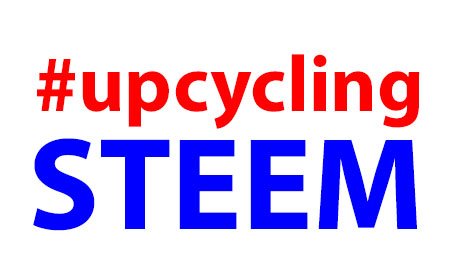 Since HardFork 20 we've had this funny old Resource Credit (RC) thing going on.

I totally get the idea behind the Resource Credits and I am jolly glad that it does seem to have cut down some of the very worse spamming.

But now we have this weird, wonderful and rather absurd situation where newcomers basically can do naff-all when they get here. Three comments and you're out...

That really isn't very sociable at all !

Until RocksDB cuts down RC requirements for individual operations and/or some RC Delegation system comes into play the only option is SteemPower delegation.

---
Some of the big players like @oracle-d are able to provide free, instant signup accounts but they are not able to provide the required Steem Power delegations to give the accounts some legs.
At some point I assume there will be a central scheme set up to provide the required SteemPower for the new accounts.
In the meantime I'm happy to step up to the plate, and join others in providing SteemPower Delegations to give newcomers sufficient RCs to get fully engaged commenting and posting.
Hopefully this will go some small way to improving retention in the vital first few weeks.
I'm only a happy little dolphin swimming in the Welsh seas so my SP is limited, but as I reached 70 rep yesterday I thought I would offer 70 SP delegations to 70 newcomers for 7 weeks.


Talking with @bluefinstudios of the @welcomewagon I believe 70 SP for 7 weeks should be enough to get most newcomers through the critical first couple of months.
---
I haven't worked out all the mechanical details yet but I will be working with groups like @welcomewagon, @homesteaderscoop and @heyhaveyamet to identify newcomers that need the delegations.
I will also be looking for other similar onboarding and mentoring groups to work with.
I may offer some delegations directly to newcomers I spot but I won't have the resources to engage in any direct mentoring or support at this stage.
I will be monitoring all the accounts I delegate to and if anyone goes off the rails or goes inactive I will pull their delegations back to give to someone else.
---
---
Delegations Available - Contact Me

If you run any sort of project or community where you find newcomers who need delegations to get going contact me.
If you know any newcomers directly who need a delegation again get in touch.

Discord (Pennsif#9921) is the best way to reach me.

---
---
So that's the long and short of my Upcycling STEEM #1.
Hopefully this will go a little way to fixing one of Steem's current little conundrums.
Some people might say we should be charging for accounts...
Maybe for instances like SteemMonsters where there might be an obvious value proposition.
But in general, it's a big NO on that one from me. Certainly for the timebeing. Steem just doesn't have a strong enough pitch to justify charging for an account.
---
Finally just a quick shout-out to @nathanmars who is doing ace work over on DTube.
I didn't mean to steal your 7's 😃
If any other Dolphins, Orcas or Whales would you like to join me on the 70-70-7 project feel free to raise your hand and come to the front.
Thank you.
---
---
[ graphic by @pennsif ]