The Steem News @ 29 May 2021 - SPUD4STEEM coming on 1 June...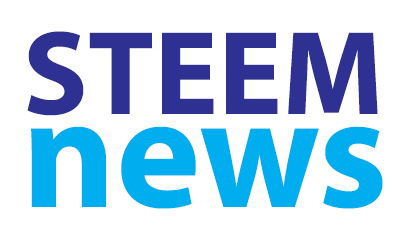 The SPUD4STEEM power up event is now only a couple of days away.
The Steemit Iron Chef cooking contest broke all records for Round 2. Round 3 has now started.
Today's Steem News also includes news and updates about Steem Skillshare, Crypto Trading Training, Steem in Thailand, Promo Steem, German Communities, Total Powered Up Steem, some useful guides and how-to's, and many more contests...
---
---
1. SPUD4STEEM only 3 days away
Organiser @kiwiscanfly has posted a reminder about the upcoming Steem Power Up Day on 1 June.
This is a great opportunity to grow your influence on Steem, increase your curation rewards and be in with a chance of winning a share of the 21K SP of delegation donated by generous sponsors as prizes for the best power-uppers...
---
On the subject of powering up @irawandedy has started publishing the 'Steem Investing and Power Up News'...
He has also just announced the winners of his latest Steem Investing Contest...
---
---
2. Full Steam Ahead for Steemit Iron Chef
There were a record 97 entries for Round 2 of Steemit Iron Chef.
The top spot for this carrot round was shared between @reneepineda and @niven. Other prizes went to @crisvera (3rd), @heedysguevara (4th), @brigida-guerra (5th), @kejopo13 (6th), and @rosmerysanchez (7th=) and @midulceblog (7th=)...
---
Round 3 of Steemit Iron Chef has now started. It runs until Friday and this week the theme is apples...
---
---
3. Steem Skillshare off to a great start
Steem Skillshare, the new community that matches tutors with students, has got off to good start.
There is already someone offering Spanish lessons (@willeusz), as well as people looking for tuition and help with English conversation (@vik24), Japanese (@nyuywir-frank) and Chess (@natulya21)...
---
Community founder @milakz has now set up a community account...
---
---
4. Crypto Trading & Crypto Training
Steem Infinity Zone Founder and professional Forex Trader and Trainer @cryptokraze is looking for ideas on what people would like to learn about Crypto Trading...
He has just delivered a first course on Risk Management to over 40 students via Zoom...
---
---
5. Steem Taking Off in Thailand
With support from @anroja and @nazarul of the Steem SEA team, @linlada639 and @pichat are working hard to grow the Steem community in Thailand...
---
@el-nailul has also announced two new Mods for the Steem SEA Community - @linlada639 (Thailand) and @traderpaw (the Philippines)...
They join two other newly recruited Mods for Steem SEA - @heriadi and @herimukti - both from Indonesia...
---
---
6. Promo Steem Roundup
In Indonesia @naufal has been holding a meetup in a cafe to teach Steem basics to members of the Sahara Club literary community...
---
In Ghana @magcarnie is working to establish a Steem Tech Club as part of Campus Connect Ghana to teach about Steem alongside basic IT skills. This is particularly targeting women, although men can join as well...
---
In Cameroon @thegreens and @yeesja have been promoting Steem through a football match between their team Abakwa Entrepreneurs FC and a local team CAMSCI Freestyle FC...
Abakwa Entrepreneurs won their previous encounter 1-0. We await to hear the result of this latest match...
---
---
7. German Communities
@greece-lover has started a community for Steemians in Germany...
---
For German speakers in any country there is also the recently established Deutsch Unplugged community set up by @chriddi ...
---
---
8. Steem Powered Up
@remlaps has produced the latest stats for the total amount of powered up Steem.
It has again reached a new high since @remlaps started recording of 118,295,620 Steem Power, with an approximate market value of $64 million. This is up from 117,542,190 Steem Power last week...
---
---
9. Guides & How To's
Steemit-Türkiye Community Mod @habercitr has posted a guide to Steem Keychain...
---
Founder and Admin of the new Steem Germany Community @greece-lover has produced a list of resources for German speaking newcomers to the platform..
---
---
10. Contests, Contests, Contests...
As an offshoot of Steem News @pennsif now publishes a daily listing of the 'soon to close' contests on Steem...
---
@habercitr and @masumrbd have both produced compilations of current contests on Steem...
---
---
| | | |
| --- | --- | --- |
| STEEM price | US$ 0.52 | 29 May '21 4.42pm UTC |
| STEEM price | 0.00001492 BTC | 29 May '21 4.42pm UTC |
| CoinMarketCap Ranking | #159 | 29 May '21 4.42pm UTC |
| SBD price | US$ 7.05 | 29 May '21 4.42pm UTC |
| Alexa rank (steemit.com) | #16,272 | 29 May '21 4.42pm UTC |
| Unique visitors (steemit.com) | 216,917 / day | 29 May '21 4.42pm UTC |
| Page views (steemit.com) | 911,050 / day | 29 May '21 4.42pm UTC |
---
---
This is #363 (29 May '21) of this daily news service.
---
---
[ graphics & images by @pennsif ]