The Steem News @ 27 June 2021 - SPUD4STEEM is coming...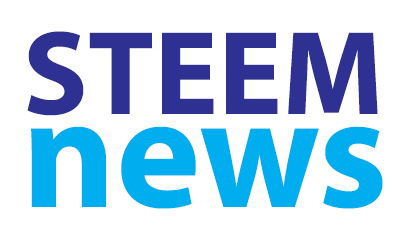 SPUD4STEEM is only three days away on 1 July.
Season 3 of the Steemit Crypto Academy is underway.
Today's Steem News also includes news and updates about the the first Steem Mart, Steemit Weekly, Steem Business Magazine, Steem Meetups in Nigeria and Indonesia, PLAY STEEM, Steemit Iron Chef, the Steem.Amal Housing Project, some useful guides and how-to's, and many more contests...
---
---
1. SPUD4STEEM on 1 July
Organiser of SPUD4STEEM, @kiwiscanfly, has posted a reminder that the July power up event is only a few days away.
Thanks to the generous sponsors the prize pool now stands at 24,000 SP of delegation...
@kiwiscanfly has also published the current rules and guidelines again for those taking part...
---
---
Disconnected Rat is doing an excellent job compiling a comprehensive list of all the many contests appearing on Steem every day.
There are currently almost 100 active contests with over 2300 STEEM on offer...
@adollaraday is delighted to have the support of @disconnect as an official fundraising partner.
---
---
2. Crypto Academy Season 3
Season 3 of the Steemit Crypto Academy has got off to a good start with the new Beginners Level Introductory Courses.
These are open to anyone with a Reputation of 50+, who has at least 125 SP and who has completed Achievement Task 4 in the Newcomers Community...
The regular weekly Academy Courses for all three levels - Beginners, Intermediate and Advanced - begin tomorrow.
---
---
3. The First Steem Mart is Open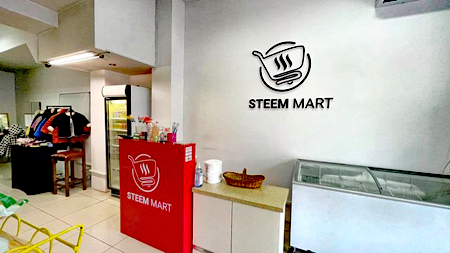 @milakz has rebranded her store in Kazakhstan as the first Steem Mart shop in the world.
As well as having the new Steem name and logo, and accepting payment in STEEM / SBD, the shop is a great way to promote the platform and encourage people to sign up...
---
---
4. Steem Magazines
@papi.mati has published the second edition of the Steemit Weekly...
---
@oscarcc89 has produced the second edition of the Steem Business Magazine...
---
---
5. Steem Meetups
SteemAlive City Coordinator @talktofaith reports on a successful Steem Meetup in Lagos, Nigeria with over 20 people attending...
---
Indonesia Country Reps @radjasalman and @heriadi held a meetup of Steemians in Lhokseumawe City in Aceh...
---
---
6. PLAY STEEM Updates
Developer @etainclub continues to post regular updates on PLAY STEEM's progress...
---
---
7. Steemit Iron Chef Winners
@progressivechef has announced the winners of Round 6 of Steemit Iron Chef.
Congratulations to @crisvera, @yolimarag, @niven, @sanuri, @roquiro, @joelqui, @kejopo13, @elianisa09, @brigida-guerra and @elide for your delicious looking orange recipes...
This week's round of the cooking contest focuses on Cucumbers...
---
---
8. Steem.Amal Housing Project
Steem.Amal Program Manager @el-nailul reports on the great progress on building their first Steem funded house, including 3-D models produced by @sofian88...
Steem.Amal Engineering Specialist @klen.civil gives a further update on the house construction...
@miftahuddin has posted an update on the finances of the project...
---
---
9. Guides & How To's
@alejos7ven has posted details of what HTML code can be used on Steemit...
---
@ponpase gives details of how he bought STEEM with HIVE on Hive Engine...
---
Steem Infinity Zone founder @cryptokraze has produced a compilation of all his very useful Steemit Education tutorials...
---
---
| | | |
| --- | --- | --- |
| STEEM price | US$ 0.25 | 28 Jun '21 0.43am UTC |
| STEEM price | 0.00000718 BTC | 28 Jun '21 0.43am UTC |
| CoinMarketCap Ranking | #195 | 28 Jun '21 0.43am UTC |
| SBD price | US$ 4.14 | 28 Jun '21 0.43am UTC |
| Alexa rank (steemit.com) | #9,677 | 28 Jun '21 0.43am UTC |
| Unique visitors (steemit.com) | 345,095 / day | 28 Jun '21 0.43am UTC |
| Page views (steemit.com) | 1,483,908 / day | 28 Jun '21 0.43am UTC |
---
---
This is #372 (27 Jun '21) of this daily news service.
---
---