The Steem News @ 26 August 2019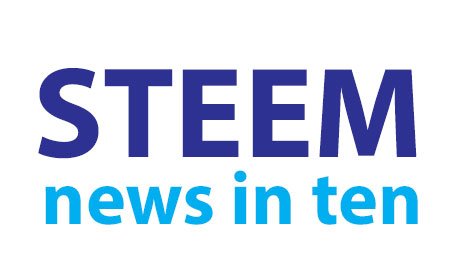 Tomorrow is the big day - Hardfork 21 happens on 27 August at 3pm UTC.
As part of HF21 the Steem Proposal System is released.
Steemit Inc is ahead of schedule on SMTs, a new version of eSteem is released and Drugwars prepares for mass onboarding.
And there is also news from Reviewhunt, Steem Engine Tools, @themarkymark, Typerium and anyx.io.
---
---
1. Hardfork 21 arrives tomorrow
At 11am EDT / 3pm UTC Hardfork 21 will be implemented on the steem blockchain.
There will be changes to rewards, the introduction of free downvotes and the Steem Proposal System (SteemDAO) will go live.
Much has been written about HF21, here is a small selection of posts...
---
---
2. SteemDAO begins
With Hardfork 21 the Steem Proposal System or SteemDAO comes into being.
This is an automated facility to provide funding for community led developments to improve Steem. It is funded by taking 10% of the inflation pool.
@tarazkp discusses the importance of the SteemDAO...
@jarvie from Steempeak has produced a much needed FAQ on how the Steem Proposal System is likely to function...
And witness @gtg has documented a vital 'missing link' for the system. The Return Proposal is designed to ensure 'junk proposals' do not get funding if there are not enough value proposals to absorb all the available funding...
---
---
3. Steemit Inc's SMT development ahead of schedule
Steemit Inc are currently about a week ahead of schedule on their SMT development work...
---
---
4. Major eSteem Android v2.2 update
@esteemapp has announced a major Android v2.2 update of their popular eSteem mobile Steem app.
With this update users can now promote and boost their posts with eSteem's token ESTM. The update also introduces in-app purchase of ESTM...
---
---
5. Drugwars prepares for mass onboarding
Drugwars has introduced a much simplified account creation process to help with mass onboarding of new players to their game, and to the Steem blockchain.
The new system allows new users to sign-in with their Facebook or Google accounts. @drugwars will then create a Steem account for every new user...
---
---
6. Reviewhunt SteemFest contest - 1st week top hunters selected
@steemhunt and @blocktrades are collaborating to run a SteemFest contest with the prize of a SteemFest ticket plus accommodation for two winners.
The contest runs until 7 October and each week the top three hunters are selected to go into the final draw.
The hunters selected in the first week are @camzy, @browncephas and @tfame3865...
---
---
7. New version of Steem Engine Tools
Developer @cadawg has released a new version of Steem Engine Tools...
---
---
8. Free Claim Account Tokens Script
Witness developer @themarkymark has released his script for claiming free account tokens as open source and free to use...
---
---
9. Steem / Typerium collaboration to be revealed on Wednesday?
@jrcornel has posted a reminder that there is due to be some sort of collaration between Steem and Typerium revealed on Wednesday around 4pm EDT / 8pm UTC...
---
---
10. anyx.io API goes Hivemind only
Witness and steemd API full node provider @anyx has announced that the anyx.io API will become Hivemind only post-hardfork 21...
---
---
(change on previous day in brackets // n/c = no change)
Follow @penguinpablo, @steem-data & @eforucom for more statistics.
---
---
Visit the Steem Meetups & Events Calendar for a full list of meetups coming up...
---
---
This is #161 (26 Aug '19) of this daily news service.
Please note - before the break in publishing the last edition of The Steem News was #153 which was published on 6 May 2019.
Please let me know of any important posts or key data that should be included. Comment below or message me on Discord Pennsif#9921
---
[ graphics by @pennsif ]