The Steem News @ 25 September 2019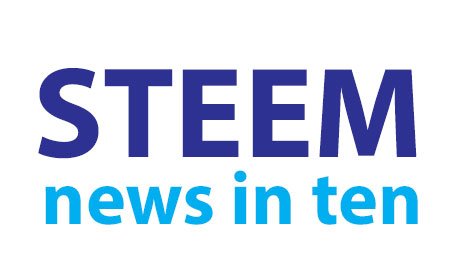 Steemit Inc account approvals move up a gear.
SteemLeo partners with CoinZilla, SteemKnights offers registration bonus, and SteemProposals.com adds Korean.
And there is news and discussion about a new Steem Marketing Initative on Instagram and Twitter, a Keychain Promise Wrapper, Powering Up still exceeded Powering Down, D.tube Forum, NaturalProducts and another Steem Meetup in Germany...
---
---
1. Account Approvals move up a gear
Steemit Inc have announced a major advance in the account creation process.
Previously new signups were often taking a week or two to be sorted, now new accounts are being approved in just a few minutes, or at most a couple of days.
To further help with account creations Resource Credit Delegation Pools are being worked on...
The Steemit Podcast has also released an interview with Bobby Ong, COO of crypto aggregato and Steem witness @coingecko...
---
---
2. SteemLeo partners with CoinZilla
Investment focused tribe @steemleo has teamed up with crypto ad network CoinZilla to place relevant banner ads on the steemleo.com website. The ad revenue will be used to burn more of the LEO token, estimated on current figures to be around 10,000 LEO per month...
---
---
3. SteemKnights registration bonus
Steem's new 3D mobile multiplayer game @steemknights has posted a reminder that a bonus is available for all those who register before the official release on 28 September...
---
---
4. SteemProposals.com adds Korean
Developer @dmitrydao has now added Korean language support to his steempropals.com site...
There are now three proposals currently receiving funding from the SPS with @steemchiller of SteemWorld.org joining @inertia and @howo...
@giftgiver, the project developed by @rishi556, that provides small delegations to newcomers to the platform, has submitted a proposal to the Steem Proposal System...
---
---
5. Steem Marketing Initative on Instagram & Twitter
@manishmike10 is making good progress on his self-initiated project to market Steem on Instagram and Twitter...
The original post gives more details about the project...
---
---
6. Steem Keychain Promise Wrapper
Witness developer @therealwolf has developed a Steem Keychain Promise Wrapper for any site that would prefer to use promises rather than callbacks...
---
---
7. Powering Up still Powering On
@socky brings some good news with a post reporting that powering up of STEEM has now exceeded powering down for 21 consecutive days...
---
---
8. D.tube Forum moving forward
The D.Tube Forum team has posted a further update with details of what is planned for next May's event in Hamburg...
---
---
9. NaturalProducts update
The NaturalProducts tribe has given an update on their activities including the appointment of @bahagia-arbi and @anggreklestari as curators...
---
---
10. Steem Meetup in Germany - 5 October
@reiseamateur has posted a reminder about a Steem Meetup in Hartmannsdorf / Chemnitz on Saturday 5 October...
---
---
(change on previous day in brackets // n/c = no change)
Follow @penguinpablo, @steem-data & @eforucom for more statistics.
---
---
Visit the Steem Meetups & Events Calendar for a full list of meetups coming up...
---
---
This is #184 (25 Sep '19) of this daily news service.
Please let me know of any important posts or key data that should be included. Comment below or message me on Discord Pennsif#9921.
---
[ graphics by @pennsif ]