New Steem, Silent Marketing and Rewarding Interactions (Experimental)!!
New Steem, Silent Marketing and rewarding people for interacting with Steem!!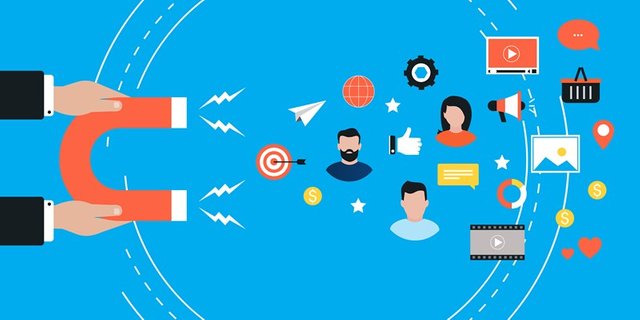 Source
That's Right! I want to do something that will put steem out there to the large community present on Twitter and Instagram. It's not hard, collectively we can attain the end goal of Visibility.
My plan is simple, yet effective!
Leverage Twitter and Instagram:
With the use of these popular social media tools, getting attention of millions of users and possibly content creators will be easy.
Create Regular Content related to steemit & steem:
As a part of a Marketing initiative, it is very very important that you actually make regular contents. And as a little experience in Seo, bombarding with contents just doesn't work out for the purpose of Marketing. Posting at a certain time of the day proves very beneficial.
Extensive keyword Research:
It's not a joke, keyword usage may looks simple on the outside, at the same time a well researched keyword can sometimes make you a hit. As a part of steem, I will make sure only the right keyword is actually used to boost the Seo.
Rewarding the Interactions:
Rewarding with Steem:
Here, the plan is straight forward! Rewarding those who like, share, comment and regularly interact with the social accounts. Interactions on the social platforms are very important. As the likes and the level if interactions determine the popularity of the content. As as more interactions happen, the higher the posts will be shown by Instagram and Twitter.

How much to Reward:
The rewards will be random. It will also be determined by the interactions you perform. The rewards can range from 1 steem to 10 steem and bonus 50 to 100 steem monthly/monthly.

10 steem will be in the daily pool and either 10 people will recieve 1 steem each of 5 wil receive 2 or 1 wil receive all 10 highly depends how active you are.

50 to 100 steem wil be distributed again to the top 10 highly interactive users on the social network. This reward depend and will grow if Steemians donate to the pool.
How to Begain:
After you Follow, make sure you enable notifications mode so that you don't miss out when I post. I will highly post about Steem and blockchain projects.
How will I actually Distribute Steem?
For those on steem already, it will be no difficult task as one I select the daily winners, they will recieve a direct message. So make sure you enable direct message to.
Those that are not on steem, the focus would be to bring them on steem and reward them when they join. Else, steem will be sent to their designated wallet they choose to recieve.
A daily report if the said will be posted along with the stats.
---
---
To all the steemains, We need to unite, let's work together and build a bigger and larger community. Please do participate and help steem be out there.
Donations are welcome and this will help the initiative grow and expand
I will also follow you back. So it's not just you follow me.