The Steem News @ 23 February 2020 - Steem witnesses Soft Fork... Justin Sun responds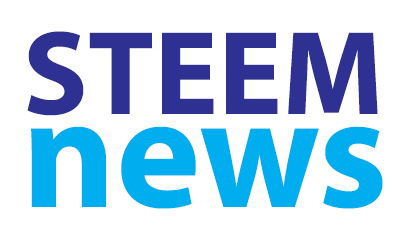 Steem witnesses Soft Fork... Justin Sun responds.
Also in this edition there is news and updates about STEEM moving to #5 in the China Blockchain Ratings, Smooth resigning as a Witness, and how to get started on Hashkings.
And there are more additions to the Diary Dates section as well as regular updates on the Steem Foundation and the Steem Proposal System, another Featured Contest, and an expanded Community Watch with new communities to check out.
---
---
1. Steem witnesses Soft Fork... Justin Sun responds
At 10pm UTC on Sunday 23 February the majority of the Top 20 Consensus Witnesses implemented Soft Fork 0.22.2 on the Steem blockchain.
This was done to ensure the 70+ million SteemPower that Justin Sun bought 10 days ago from Ned Scott could not be used to vote for witnesses, and therefore, in effect, not be used to 'take over' the governance of the Steem blockchain.
The Soft Fork 'froze' the known Steemit Inc accounts - @misterdelegation, @steem, @steemit, @steemit2 and @steemitadmin - preventing them from a number of actions including voting on witnesses, proxying or powering down.
The soft fork is a reversible, non-permanent measure that the witnesses intend to reverse when Justin Sun has communicated a firm commitment that he does not intend to use the stake to vote for witnesses....
---
Six hours after the Soft Fork at 4am UTC on Monday Justin Sun issued an Open Letter to the Steem Community in response to the Soft Fork...
It is my plan now to make sure we begin communicating with the Steem community and make sure we are a positive force in making Steem and Steemit 2.0 great....
I want to make sure that together the team and community are a positive part of the communications that help to grow this ecosystem, and for that I would like to invite a group of our top 50 Witnesses to our first STEEMit 2.0 Town Hall, which we will hold tentatively on March 6th, 2020...
---
While the majority of the top witnesses supported the move and updated to v0.22.2, a small number most notably @timcliff as well as @blockbrothers did not.
This 'Soft Fork Debate' has caused a lot of large witness votes to be changed as can be seen on @arcange's witness table. The column on the far right shows what version each witness is running...
Many of the witnesses have posted their position on the soft fork including...
---
---
2. STEEM moves up to #5 in China Blockchain Rankings
@jrcornel reports that STEEM has moved up to #5 in the latest blockchain rankings from the China Center for Information Industry Development (CIID), an institute that works closely with the Chinese government to advise on policymaking in technology.
STEEM has always been in the top 10 in the rankings, once reaching as high as #2. TRON is now at number #2...
---
---
3. Smooth resigns as Witness
Long time Steemian, and long time Steem Witness @smooth has decided to step down from the role of Witness.
With the recent sale of Steemit Inc. to Justin Sun (Tron), it seems apparent that there will be new short- and long-term challenges facing witnesses, likely increasing the necessary level of time and commitment, which I would find very difficult to sustain...
---
---
4. How to get started with Hashkings
@hashkings, the Steem based cannabis farming game, has posted an introductory 'how to get started' guide...
---
---
Steem Proposal System update
The Steem Proposal System (SPS) today has a daily funding budget available of approximately 2648 SBD.
There are now 8 proposals receiving funding from the SPS - @yabapmatt (Steem Keychain), @netuoso (Vessel Desktop Wallet), @anyx (API infrastructure), @thecryptodrive (Power Down reduction), @thecryptodrive (SBD Potato Top Up), @howo (SMT testing), @steemonboarding (Steem Onboarding), and @thecryptodrive (anti - Power Down reduction).
These successful proposals are currently receiving a total of 797 SBD per day from the SPS...
---
The @steem-keychain project led by @yabapmatt and @aggroed that has been receiving funding from the SPS has posted a development update. Version 1.7 which includes localization has now been released...
---
---
Steem Foundation update
The Steem Foundation has issued a statement confirming it position in light of the recent sale of Steemit Inc to the Tron Foundation.
The Board looks forward to finding ways to work with the Tron Foundation in furthering our mission to the benefit of the Steem ecosystem.
Justin Sun has stated a desire to invest more into marketing Steem and supporting its growth and development. We're very interested in seeing this happen.
Our goal as an entity is as always to support the vision of the decentralized Steem Blockchain and its ecosystem. We are 100% committed to the Steem Community and its stability, autonomy, and prosperity...
---
The Steem Alliance Community Foundation @steemalliance have released the minutes of their last two meetings attended by @shadowspub, @phage93, @alexvan, @guiltyparties, @transisto, @aggroed and @inthenow...
Their next meeting is scheduled for Wednesday 26 February 2020.
---
---
Community Watch
The new communities are still coming thick and fast. It only takes 3 STEEM and a few clicks and you are up and running.
@coruscate has make a video to show how easy it is...
---
There is still some confusion about where to post, resteeming and the role of Cross Posting (available on Steempeak).
A number of people have put out posts to help explain more including @eco-alex, @gadrian, @riverflows and @wiseagent...
---
A couple of the many new communities of interest that I spotted today were...
---
---
Contest of the Day
Worldbuilding Map Making Contest
Draw a map for a tabletop RPG. Prize pool of 50 STEEM & 10,000 WBT tokens to be won. Organised by @worldbuilder...
---
For a list of all the current contests on Steem check out this new list from @pennsif...
If you know of any current contests missing from the list leave a comment for @pennsif or message him on Discord @Pennsif#9921.
---
---
Dates for your Diary...
---
For a full list of Steem Meetups and Events...
---
---
If you are organising a Steem event or meetup check out the new funding support program from Fundition...
---
---
Tuesday 25 February - The Steeming Pile, Vimm.TV
@johnspalding's live streamed open broadcast 'The Steeming Pile' is back, with new co-host @pennsif...
The recording of the last edition of 'The Steeming Pile' is now available...
---
Wednesday 26 February - Steem Philippines Weekly Meetup
Meetings every Wednesday in Davao City organised by @chrisrice and @steem-ph...
---
Thursday 27 February - Adelaide Monthly Steem Meetup
Organised by @mattclarke, 6pm local time at The Jade Monkey, Flinders Street, Central Business District, Adelaide.
---
Saturday 29 February - Steem Meetup in Graz
Meetup in Graz, Austria. Organised by @reiseamateur
---
Sunday 1 March - SPUD #11
Steem Power Up Day #11. Organised by @streetstyle, sponsored by @xpilar and others...
---
Friday 6 March - SoCal Steem Meetup
For Steemians in Southern California. Organised by @socalsteemit at Taco Surf...
---
Saturday 25 April - SteemCampUK #3
Organised by @shanibeer and @lloyddavis in Leicester...
---
Friday 15 - Sunday 17 May - DTube Forum 2020
Organised by @hauptmann, @artakush, @greencross, @sergiomendes and @tibfox in Hamburg, Germany...
---
Saturday 20 June - Steem Canna Fest 2
Organised by @canna-curate in Portland, Oregon...
---
Tuesday 23 June - Sunday 28 June - The BLOCK Party, USA
The second annual BLOCK Party being organised by @enginewitty, @bluefinstudios and @dreemsteem. It has now been confirmed that the event will take place in Olcott, NY...
@bluefinstudios is also organising a Steem Summit at The BLOCK Party...
---
Friday 26 June - Sunday 28 June - JAHMFest2020, Jamaica
Organised by @donald.porter and the @ReggaeSteem team...
---
---
Follow @penguinpablo & @steem-data for more statistics.
---
---
This is #267 (23 Feb '20) of this daily news service.
---
---
[ graphics by @pennsif ]