The Steem News @ 22 September 2022 : Steem Video Contest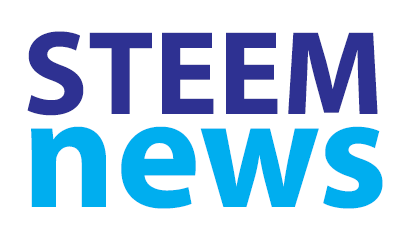 A Steem Video Contest has been launched by @xpilar.
The Korean witnesses have held a meetup to discuss the Steem Development Incentive Program.
Today's Steem News also includes news and updates about Bangla Witness & Witness Voting, World Smile Nigeria, an Interview with Cryptokannon, and Contests on Steem...
---
---
1. Steem Video Contest
@xpilar has launched a contest for people to make promotional videos about Steem.
There is a prize pool of at least 18,000 SP in delegations. The judges for the contest are @xpilar, @stef1 and @pennsif.
The contest will be open for applications for at least 14 days...
---
---
2. Korean Witness Meetup
A number of Korean witnesses had an offline meeting last Saturday to discuss current Steem issues.
Among the main topics was the forthcoming Steem Development Incentive Program which has a budget of $350,000 to support development on Steem, and how to attract developers from outside Steem.
The witnesses present also agreed to set up their own independent self-development fund.
The meeting was attended by @oldstone (@steem-agora witness), @cjsdns & @ayogom (@rnt1 witness), @kakakk (@successgr.with witness), @glory7 & @donekim (@dev.supporters witness), @happyberrysboy (@upvu.witness) and @kopasi as host.
---
@dev.supporters have submitted their application to become one of the five witnesses that will form the Working Group that will manage and oversee the Steem Development Incentive Program.
The @dev.supporters witness is made up of @donekim (Korean communication), @glory7 (global communication), and @wonsama (technical support)...
---
---
Founder of the Amar Bangla Blog community, @rme, has put out a call to Bengali speakers especially to support the new @bangla.witness...
---
Community Admin @hafizullah has published a Bengali language guide on how to vote for witnesses...
---
---
4. World Smile Nigeria
@ubongudofot, who leads the World Smile Project in Nigeria, has published another budget update.
So far World Smile Nigeria has raised over 1,200 STEEM for their Solar PV upgrade project...
---
---
5. Interview with Cryptokannon
@ubongudofot has also done another of his Showcase interviews - this time with @cryptokannon, one of the founders of the Newcomers Achievement Program...
---
---
6. Contests on Steem
@disconnect continues to publish his comprehensive daily list of current contests on Steem.
There are 72 contests in the latest list with over 500 STEEM in prizes...
---
---
| | | |
| --- | --- | --- |
| STEEM price | US$ 0.22 | 23 Sep '22 0.27am UTC |
| STEEM price | 0.00001129 BTC | 23 Sep '22 0.27am UTC |
| CoinMarketCap Ranking | #259 | 23 Sep '22 0.27am UTC |
| SBD price | US$ 2.54 | 23 Sep '22 0.27am UTC |
| Unique visitors (steemit.com) | 127,575 / day | 23 Sep '22 0.27am UTC |
| Page views (steemit.com) | 261,248 / day | 23 Sep '22 0.27am UTC |
---
---
This is #453 (22 Sep '22) of this daily news service.
---
---
[ graphics by @pennsif ]