The Steem News @ 19 March 2020 - The End or a New Beginning?!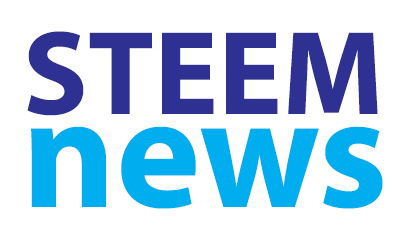 There's never a dull day in the world of Steem...
Tomorrow the fork takes place and the Hive blockchain launches.
Steem will continue but there are likely to be changes.
---
---
HIVE News
The new Hive blockchain launches Friday 20 March, 2pm UTC.
Coverage of Hive will now be moving to the new HIVE News. The first edition came out yesterday, the second edition is coming out very shortly...
Steem News will continue covering what is going on the Steem blockchain.
This will be reviewed over the coming days once it clear how Steem changes after the split.
---
---
1. Steemit Inc Response
Steemit Inc and Justin Sun have released an update on their view of the forthcoming Hive fork...
While we do not agree, nor obviously support the recent hardfork, we continue to find ways to show our commitment to developing our Steem ecosystem with the support of our great community. We love steem and we are always supporting a united community since we believe that united we stand, divided we fall. Steemit will always stay....
The post lists a number of Steem witnesses that are being supported including @triple.aaa, @steem-dragon, @matreshka, @zzan.witness, @Future.witness and @steemhunt.
---
The Steemit Inc post also includes a comment on why Hive related posts have been blocked on Steemit.com...
And yes, we did add the ability to hide posts that violated the terms of condition of steemit.com, those posts are still existing in the blockchain but not showing in steemit.com website, as we need to support our content and the community's content. Would any commercial website support a post that encourages all users to migrate to another one?
This blocking of Hive related posts (including the first edition of HIVE News) has created a lot of controversy and negative comment on the Steem blockchain and on Twitter, for example these posts...
---
---
2. The Price of Steem
In advance of the Hive fork on Friday at 2pm UTC, and the concurrent airdrop of Hive coins for Steem coins, the price of Steem, and SBD, has climbed dramatically today reaching over US$ 0.40 at one point.
@khaleelkazi of Steemleo covers this in today's edition of the LEO Show...
---
---
3. Steemhunt Witness Node is Back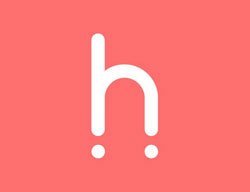 @steemhunt has announced the relaunch of its witness that it suspended a couple of weeks ago.
Steemhunt as a witness will support the following missions...

Create a scalable DApp ecosystem on Steem blockchain.
Protect the platform from discrimination for individual users whatever their opinion.
Prevent any type of actions that try to freeze funds.
---
Steemhunt's HUNT token was listed on the well known Korean GOPAX exchange today with the KRW market pair.
As part of the listing Reviewhunt has quests with $25,000 of rewards, and there are also trading competitions with 2 million HUNT tokens as prizes.
In order to provide a fiat-value-pegged trade environment for non-Korean users, HUNT Token will also be listed on the Probit exchange with the USDT market pair on 26 March...
---
---
4. SteemKnights Development Blog
@steemknights have released another Development Blog giving an update on their progress. They also note that will temporarily be switching off their server while the Hive fork takes place...
---
---
5. Cryptobrewmaster preview
@cryptobrewmaster have released a preview of their new main screen...
---
---
6. Helpie is closing down
@helpie, its curation project and its Discord are closing down.
Founded by @meno and @pechichemena, and subsequently run by a team including @paintingangels, @carrieallen, @isaria, @eonwarped, @swelker101 and @bflanagin, with the coming Hive fork and the ongoing crypto winter the decision has made to shut up shop and lend support elsewhere...
---
---
Steem Foundation update
In light of the imminent fork the Steem Foundation has made the following statement...
The Foundation has met to discuss next steps and will be formulating a plan in the near future.
The Steem Foundation @steemalliance comprises the following members - @shadowspub, @alexvan, @guiltyparties, @inthenow, @aggroed, @snook, @transisto, and @phage93.
---
---
Follow @penguinpablo & @steemdapps for more statistics.
---
---
This is #289 (19 Mar '20) of this daily news service.
---
---
[ graphics & images by @pennsif / Steemhunt ]