The Steem News @ 19 April 2021 - Indonesia is Steeming on...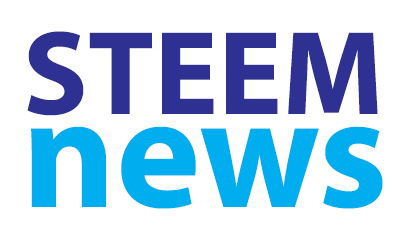 The Steem SEA and Steem.Amal teams have held a successful recruitment event in Aceh.
And also in Indonesia the house that Steem built (with the help of @sultan-aceh) is progressing well.
Today's Steem News also includes news and updates about a contest to help fight plagiarism, growth in the Mosquito Squishers community, a Steem Meetup in Venezuela, Steemfield updates and many more contests...
---
---
1. Successful Event for Steem.Amal in Indonesia
Country Rep @anroja reports on a very successful recruitment event held in Lhokseumawe City in Aceh, Indonesia yesterday.
The Steem SEA team, and the Steem.Amal charity program, have been working with ACT-MRI (Aksi Cepat Tanggap - Indonesian Volunteer Society) for field work assistance in North Aceh.
As there was a lot of interest in Steem amongst members of ACT-MRI an event was held yesterday to tell them more and sign them up to the platform...
@ponpase and @sayuti20 also posted about the event...
@waterjoe also made a video of the event...
---
---
2. The House that Steem built...
Also in Indonesia @sultan-aceh reports on good progress being made on that house that is being built, through Steem funding, for @tailah.bayu and his family...
---
---
3. The Battle against Plagiarism Heats Up
To add another dimension to the battle against plagiarism on Steem @tatjanastan has launched a weekly contest for people to find plagiarists.
There is is 50 STEEM in the prize pool so well worth joining the fight...
---
The Mosquito Squishers community, whose mission is to track down plagiarists, has doubled its front-line forces with the addition of a second main account @endplagiarism02...
---
---
4. Steem Meetup in Venezuela
Country Rep @anasuleidy held a succesful meetup for Steemians in Villa de Cura in Venezuela...
---
---
5. Steemfield Updates
@roadofrich's Steemfield project has now got an official English language account (@steemtpistia) to put out updates around the world.
The latest updates give previews of the Front Page, the Posting Page and the Wallet...
---
---
6. Contests, Contests, Contests...
As an offshoot of Steem News @pennsif now publishes a daily listing of the 'soon to close' contests on Steem...
---
@habercitr who runs the Steemit Contest Club Community has produced a compilation of current contests on Steem...
---
---
| | | |
| --- | --- | --- |
| STEEM price | US$ 0.99 | 19 Apr '21 6.38pm UTC |
| STEEM price | 0.00001790 BTC | 19 Apr '21 6.38pm UTC |
| CoinMarketCap Ranking | #140 | 19 Apr '21 6.38pm UTC |
| SBD price | US$ 7.67 | 19 Apr '21 6.38pm UTC |
| Alexa rank (steemit.com) | #19,873 | 19 Apr '21 6.36pm UTC |
| Unique visitors (steemit.com) | 211,987 / day | 19 Apr '21 6.36pm UTC |
| Page views (steemit.com) | 551,166 / day | 19 Apr '21 6.36pm UTC |
---
---
This is #339 (19 April '21) of this daily news service.
---
---
[ graphics & images by @pennsif ]