The Steem News @ 17 March 2020 - Special Edition - Hive has arrived...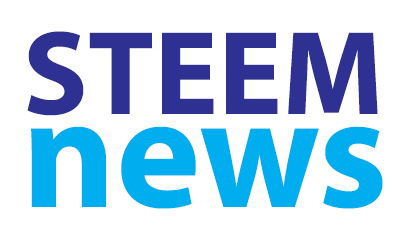 Every day the news gets bigger on Steem.
Today Hive was launched.
Hive is the breakaway sister chain that is being set up by a group of former top witnesses, over 30 developers, and a number of the leading dApps.
---
---
1. Hive Launches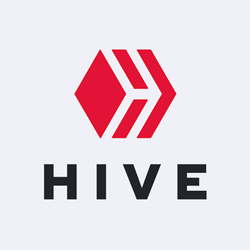 Following on from the initial announcement by @blocktrades yesterday, at around 11.45pm UTC on 17 March the new chain, Hive, was officially launched.
While the Hive chain is a fork of the Steem code, the intention is to take responsibility to build something even better. The initial Hive launch will be a direct copy of existing blockchain with a few small upgrades, which will allow us to get back to community discussion on the direction for future development, needed changes, and most wanted chain-level features.
The Hive.io site is already live, but the new Hive chain will not be switched on until Friday, 2pm UTC.
Steem accounts and posts will be carried across and there will be a 1:1 airdrop of the new Hive coins for existing STEEM, Steem Power and SBD. The airdrop will be for all accounts except Steemit Inc related accounts...
The only accounts who will not be included in the initial airdrop are those containing the Steemit Inc ninja-mined stake, and those who actively contributed to (and publicly declared support for) the centralization of the Steem Blockchain.
It is understood many of the Steem apps and dapps will be porting over to Hive exclusively, while others will seek to co-exist on both chains...
This announcement has received a very large number of positive comments from a wide range of the community.
Community members, witnesses and developers are already expressing their support for the new chain...
And @jeffjagoe is already offering Hive T-shirts...
@jayplayco has posted about the new chain from his perspective as a member of the Korean community...
---
The Hive announcement is already being picked up in the crypto media...
---
Town Halls
Tron's new liaison person David Roebuck came along to @aggroed's Town Hall on MSP today.
David gave an update, discussions are continuing and making progress. Yesterday he and @elipowell had brought in @starkerz and @theycallmedan on a call with Justin Sun to formulate a plan for a way forward that will be a win-win for everyone.
There will be another special Town Hall on Thursday at 4pm UTC on MSP Waves.
---
Top 20 Witnesses
On the Witness front the Steem OGs are still holding on to 10 of the top 20 slots with @good-karma, @roelandp, @blocktrades, @anyx, @ausbitbank, @yabapmatt and @gtg at #1 - #7, and @steempress #10, @cervantes #12, and @themarkymark #15 making up the rest of the squad.
Nestled inbetween these at #8 is the new @triple.aaa witness, and at #9 another newcomer @zzan.witnesses. Both of these witnesses have the support of the massive Tron @dev365 account.
---
---
---
---
Steem Proposal System update
The Steem Proposal System (SPS) today has a daily funding budget available of approximately 2766 SBD.
There are now 10 proposals receiving funding from the SPS - @yabapmatt (Steem Keychain), @netuoso (Vessel Desktop Wallet), @thecryptodrive (SBD Potato Top Up), @steempeak (SteemPeak developments), @anyx (API infrastructure), @howo (SMT testing), @steemonboarding (Steem Onboarding), @themarkymark (Global Blacklist API), @fabien (Steem Connect improvements), and @openseed (OpenSeed : Cross-Platform Off-Chain Solutions).
These successful proposals are currently receiving a total of 1335 SBD per day from the SPS...
---
---
Steem Foundation update
The Steem Foundation has put forward a proposed roadmap to help move Steem forward...
The Foundation would like to provide space and a forum for a committee comprised of consensus witnesses, larger stakeholders and representatives of the non-English language communities who often feel unheard.
This committee would be encouraged to discuss and reach understanding on how issues on the blockchain impact them and the challenges faced in implementing suggested solutions. It's through mutual communication and willingness to listen that we will build a strong and sustainable Steem we all love....
---
The Steem Alliance Community Foundation @steemalliance have released the minutes of their latest meeting attended by @shadowspub, @alexvan, @guiltyparties, @inthenow, @aggroed and @snook...
Their next meeting is scheduled for Wednesday 18 March 2020.
---
---
Dates for your Diary...
---
For a full list of Steem Meetups and Events...
---
---
Thursday 26 March - Adelaide Monthly Steem Meetup
Organised by @mattclarke, 6pm local time at The Jade Monkey, Flinders Street, Central Business District, Adelaide.
---
Friday 15 - Sunday 17 May - DTube Forum 2020
Organised by @hauptmann, @artakush, @greencross, @sergiomendes and @tibfox in Hamburg, Germany...
---
Saturday 20 June - Steem Canna Fest 2
Organised by @canna-curate in Portland, Oregon...
---
Tuesday 23 June - Sunday 28 June - The BLOCK Party, USA
The second annual BLOCK Party being organised by @enginewitty, @bluefinstudios and @dreemsteem. It has now been confirmed that the event will take place in Olcott, NY...
@bluefinstudios is also organising a Steem Summit at The BLOCK Party...
---
---
Follow @penguinpablo & @steemdapps for more statistics.
---
---
This is #288 (17 Mar '20) of this daily news service.
---
---
[ graphics & images by @pennsif / Hive ]