The Steem News @ 16 September 2019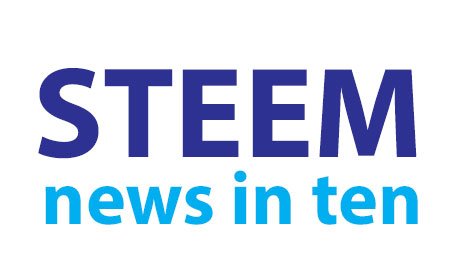 Steemit Inc talks with @justinw and @vandeberg.
eSteem offers Search-as-a-Service.
Steemhunt announces changes, @tarazkp sees STEEM on the up and @themarkymark helps you keep up to date with the SPS.
And there is news about Steem Silver Rounds, Natural Medicine, tropical vacations, @Steem-Hodler and what will make STEEM rise...
---
---
Steemit Inc have released an interview conducted by Head of Communications @andrarchy with Head of Engineering, @justinw, and Steemit's Senior Blockchain Engineer, @vandeberg.
They discuss the recent hardforks, Communities, and Smart Media Tokens...
---
---
2. eSteem Search-as-a-Service
Long time Steem app @esteemapp has developed a new eSteem Search-as-a-Service.
This will provide a powerful Steem search engine for other apps to use without the cost of hosting their own databases.
eSteem are providing a basic service for free, and packages for larger users at up to 80 SBD per month...
---
---
3. Steemhunt changes
@steemhunt has announced some changes to their operations including a reduction in daily upvoting to just the top 50 hunt posts and the temporary closure of Steemhunt Influencer.
They have also revealed this week's top 3 hunters to be entered in the draw for the SteemFest ticket contest...
---
---
4. STEEM on the up
Steem commentator @tarazkp explores the current increase in the STEEM supply and the positive signals this gives...
@socky picks up on a similar theme noting that the amount of STEEM being powered up has exceeded that being powered down for 12 consecutive days...
---
---
5. Keeping up to date with the SPS
If you would like to keep up to date with new proposals being submitted to the Steem Proposal System (SteemDao) witness developer @themarkymark has set up an account to follow @proposalalert.
New proposals as they are submitted to the SPS will be posted to the @proposalalert account...
It looks like the Downvote Control Tool proposal by @howo and the SteemWorld Support proposal by @steemchiller will shortly cross over the current Return Proposal Threshold of 11.4 million SP to start receiving funding...
---
---
6. Time to get your 2019 Steem Silver Rounds
Pre-orders are now being taken for the 2019 Steem Silver Round.
@raybrockman is organising the sale of the silver rounds. Payment can be made with STEEM or via PayPal.
@spicyer is offering a 'buy-now-pay-later' scheme for those who would like the rounds but do not have all the money available at the moment...
@silverstackeruk is organising a group-buy to save postage for UK based steemians...
---
---
7. Natural Medicine launches Manifesto
The @naturalmedicine tribe has been busy.
They have released The Natural Medicine Manifesto...
They have announced the @uplotus Curation Account for their LOTUS token...
And @plantstoplanks highlights the large areas of common interest between the Natural Medicine and Vegan communities on Steem...
---
---
8. Tropical Vacations with @reggaesteem
Steem's Reggae focused tribe @reggaesteem has posted an update...
Reggae Steemer @crypticat has released details of a new Tropical Vacation Contest....
The prize for this contest is a a 10000 JAHM delegation, but the post also includes a reminder that @reggaesteem offers annual free stays in Jamaica for those with at least 100K of the JAHM token staked...
---
---
Following on from their first delegation to @Steemitmamas, new Steem tribe @Steem-Hodler has now made further 2500 SP delegations to @steemterminal, @heyhaveyamet and @hashkings...
---
---
10. What will increase the price of STEEM?
Well known Steemian @berniesanders poses the question "What services or products would increase the value of STEEM?"...
---
---
Note - Steem News is now being published via SteemPeak.com. This is to take advantage of their drafting and templating facilities, as well as allowing 10% of the post rewards to be burnt by setting a beneficary to @null. Thank you @steempeak
---
---
(change on previous day in brackets // n/c = no change)
Follow @penguinpablo, @steem-data & @eforucom for more statistics.
---
---
Visit the Steem Meetups & Events Calendar for a full list of meetups coming up...
---
---
This is #175 (16 Sep '19) of this daily news service.
Please let me know of any important posts or key data that should be included. Comment below or message me on Discord Pennsif#9921
Picking up from @thecryptodrive's Burnpost Challenge, a 10% beneficiary for this post has been set to @null.
---
[ graphics by @pennsif ]