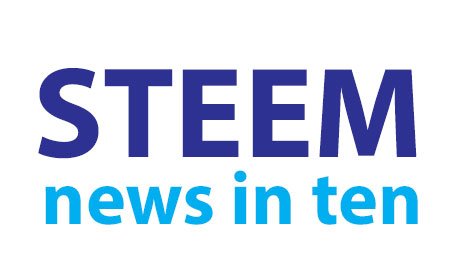 DTube token sale starts on Friday.
Splinterlands shows monster growth.
@anomadsoul invites you to take the road to SteemFest, Buildteam talks beneficiaries and @justineh asks who are you writing for?
And there is news about Steem Merchants, Withdrawals & Deposits, Neoxian City, SteemLeo and @null posts...
---
---
1. DTube token sale starts on Friday
@dtube have announced the new date for Round 1 of the DTC sale.
From Friday 20 September 1 million DTC tokens will go on sale.
The proceeds of the token sales will be used to fund the upcoming Initial Exchange Offering (IEO) and for onboarding an exchange...
---
---
2. Splinterlands marches on
Splinterlands (@steemmonsters) gives a very update end of season report.
The number of games continues to grow towards All Time Highs, almost 90% of Beta card packs have now been sold, and the market cap of Splinterlands cards has now exceeded $3 million...
---
---
3. The Road to SteemFest
@anomadsoul announces that this week's topic on the #RoadToSteemFest initiative is 'Business or Pleasure?'.
Write a post about what you are going to SteemFest for and you could get an upvote from @blocktrades to help fund your trip...
---
---
4. Setting Beneficiaries on Steempeak
@buildteam has posted a very useful guide on how to set beneficiaries on SteemPeak.
Beneficiaries allow you to divert some of the post rewards automatically to other accounts.
This includes sending a percentage of a post's rewards to the @null account, which is known as 'burning' rewards. Burning rewards helps to reduce the overall supply of STEEM, which in turn should help reduce inflation and increase the price of STEEM.
These Steem News posts are currently set to burn 10% of post rewards...
---
---
5. Who are you writing for?
Leading Steem proponent @justineh poses the question "who are you creating your posts for?".
Are you targeting a particular audience with what you produce or are you just posting for the autovotes?
Will your posts get engagement? Will they attract new eyes to Steem...
---
---
6. Mackeros joins Steem Merchants
The Steem Merchants project in Venezuela that aims to get businesses to use STEEM and SBD has got another signup.
Mackeros provides Apple service and technical support in Caracas...
---
---
7. Withdrawals & Deposits
Witness @lukestokes has published his regular Exchange Transfer Reports, that include listings of the top 50 withdrawers of STEEM/SBD, and the top 50 depositors...
---
---
8. Inside Neoxian City
Steem SCOT tribe @neoxian-city gives an update on what has been happening this week...
While Neoxian whale @raymondspeaks looks at tribes from an investors perspective...
---
---
9. SteemLeo spreads the wealth
@taskmaster4450 looks at the @steem.leo investment focused tribe as an example of how a new wealth distribution is emerging amongst the token communities...
---
---
10. Separate out the @null posts
Long time Steemian @transisto puts forward the suggestion that posts that have @null as a beneficiary should be handled differently on steemit and other interfaces.
They should be non-downvotable and should have a separate trending page...
---
---
Note - Steem News is now being published via SteemPeak.com. This is to take advantage of their drafting and templating facilities, as well as allowing 10% of the post rewards to be burnt by setting a beneficary to @null. Thank you @steempeak
---
---
(change on previous day in brackets // n/c = no change)
Follow @penguinpablo, @steem-data & @eforucom for more statistics.
---
---
Visit the Steem Meetups & Events Calendar for a full list of meetups coming up...
---
---
This is #174 (15 Sep '19) of this daily news service.
Please let me know of any important posts or key data that should be included. Comment below or message me on Discord Pennsif#9921
Picking up from @thecryptodrive's Burnpost Challenge, a 10% beneficiary for this post has been set to @null.
---
[ graphics by @pennsif ]