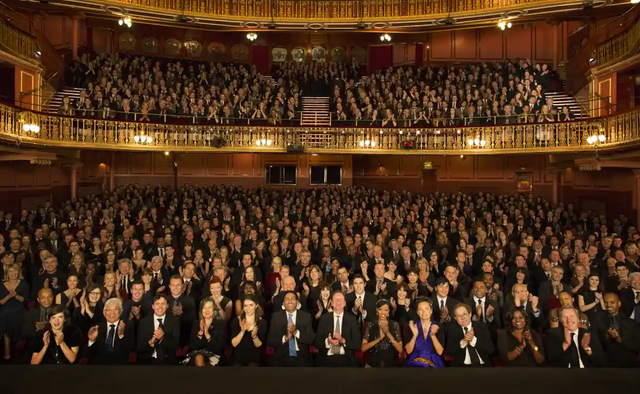 This is something that I have noticed for quite awhile and while it's been the topic of discussion lately, I don't think it's very popular to say... but hey... I say lots of things that aren't popular.
So as "content creator" are you writing for your audience? Are you writing things for engagement? Or are you simply writing a post to get those autovotes you are so accustomed to?
I have seen many authors lately complaining that they don't get noticed.. even if their posts get $5 or more religiously due to their auto votes. They say it's not fair people make more than them, and then I go and look at their posts and they are absolute garbage. Yes, I said it.
If you are making a dtube video everyday just to do it and get that vote and NO ONE IS COMMENTING, then people don't like your content.
If you are taking a photo of your cat and posting it to get those auto votes (or no votes at all) and NO ONE IS COMMENTING, people don't like your content.
I see many posting many times a day, with little to no comments or engagement.. and still they complain that it's not fair that post with 30 plus comments are making more than them. Someone needs to look out for the little guy... With no personal responsibility for the content they are creating.
I won't go too much into the entitlement and just pure rent seeker mentality of many "content creators" here which quite frankly is one of my pet peeves, instead I want to focus on a very important part of "content creation" in general that many seem to be missing here -


Are you producing content your audience wants to see?
It sounds simple, but are you? Are you paying attention to what gets engagement? Or here is an even crazier thought - Are you writing content that could bring eyes and engagement from a new audience to Steem?
As content creators this is something we should really be considering.. whether it's the audience here already on Steem or the much needed audience we need to bring here.
Many times I see these complaints, and 9 times out of 10 it seems the author is writing content for god knows who but no one seems to be engaging, and while it is really easy to blame other people for this... it seems quite strange that one would not look at themselves and the content they are producing for the possible cause.
I mean if an individual makes a video on YouTube and no one likes it.. does the creator blame the viewers? How dare you not watch this!!
When a production company makes a new series or movie and no one watches it.. do they blame the audience? How dare you not watch my show, you wankers!!
No, instead they say - Well holy hell it seems no one liked that.. my bad.. let's try something else.


It goes for the "little guys" too
I see many times things mentioned here on Steem like - This author is trying so hard for their 20 cents and just can't get any support.
Well... News Flash... maybe no one likes their content. Maybe, just maybe.. the audience see's no value in what they ate today, even if they did include blurry cell phone photos of that food. Maybe, just maybe, they need to work to write for their audience or I don't know.. attract one, and not think that they are entitled to attention that clearly their content is not attracting.
Now it is important to note that sometimes on Steem content is not found easily (due to lack of tools) and sometimes that means content doesn't get engagement (even if it maybe deserves it).. and until someone uplifts it to be seen, it may not get that engagement. That's fair and not really what I am talking about here. This is also why I think manual curation is so important and spend many hours a day doing such.. as helping authors find their audience is important.. but they also have a responsibility to help attract their own audience as well.
Sometimes "Quality" has nothing to do with it
I also can say that sometimes the audience may not know (or care) what the hell "good quality" is... I think looking at trending on YouTube or watching an episode of Keeping Up with the Kardashians can make that super clear. Pew die pie anyone? I mean... what is that crap?
BUT engagement (and therefore an audience) is valuable, and sometimes things that may not be traditionally amazing in quality get a ton of engagement, and therefore add value.
If I write a post and get very little engagement, that is a clear as day sign that my audience didn't find it particularly valuable.... mind boggling, I know.
Time for a change?
Maybe we need to take some time to ask ourselves who we are writing for.. or if it is just for ourselves.. before we start complaining that those damn readers don't like our stuff.
You are not entitled to anything, and in fact it is your job, as a "content creator", to attract and engage your audience.
There are so many apps and trails that cast votes no matter what the content is, or how it was received and it has developed a culture here where people feel the need to post daily, whether that content is anything anyone wants to see or not. I think this is something that we really have to change if we ever want to actually attract an audience to Steem. Which as "content creators", should be your number one goal.
Some times great content has nothing to do with the "quality" of a post, sometimes it has everything to do with the engagement, and therefore readers, that it attracted.. just something to consider.
All in all, I think our "content creators" need to work harder to attract an audience both inside and outside of the Steem echo chamber. And I think our stake holders need to stop autovoting garbage that no one wants to read...and instead support what is adding value, both inside and outside of Steem... otherwise what is the damn point.


So.. who are you writing for? Your audience? Your future audience? Or just shitting stuff out to get a vote?
And even more than that - What are you doing to grow your audience?


Just some food for thought.


-- end of rant --
Justine


All opinions and snark are my own.