With the changes coming (yes this is yet another post that relates to HF21) I am interested in finding out how many of you will change your voting behavior after HF21 comes into play.
Curation rewards are set to increase, from 25% to 50%.  We already see this on Palnet, and it's to my understanding Dtube are doing 100% curation.  So how will this affect how you or I vote?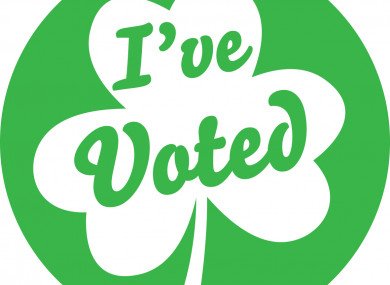 Current Voting habits 
What way do you vote now?
At the moment, I have a mixture of auto voting and manual curation.  Any trails I currently follow are on a very low voting weight.  I have liked to support trails because it often aids the manual curation of others, such as the Helpie community.
I also support some 'people' on auto vote.  As these people get regular support most often these votes are <50% 
I like to vote on comments, most often when people engage back with me on my posts.
I vote for activity on my brand as it is a crucial part of encouraging learners to engage with the posts and to practice what they learned. Now there is not much activity, but I give 100% votes.  Again, this is on comments.
I don't currently use all of my SP effectively and I earn very little in curation rewards.  After the above, I vote for what I like when I have the time for curation.  The size of the votes can vary, but I never consider how much in curation I earn.
Post HF21 Voting
What way will you vote after HF21?
With the opportunity to earn greater curation rewards, I have thought to myself that maybe I should consider how who and what I am voting for.  
At the end of the day, my priority will be voting on comments on my brand and rewarding those that take part in the learn and earn activities.  However, that's still slow and won't use up my VP.  That is of course if my vote is worth enough after the HF to vote on comments!!!!!!!!!!  If it is not, then my whole business with steem is at a dead end.
With the changes in the reward curve as well as the downvotes, I am undecided on how I will vote.  Or how and if I will flag. I'm not sure if my trials will add any value and might be just a waste of VP.  
My auto votes for people, well that's in need of review anyway.  There are plenty on the list that is not even active on steem anymore.  I still want to support people but again I'm not so sure after HF21 how much value my vote will have an I think I will wait and see what the best way is to do this.
I guess I really need to see the impact of HF21 before I can really make up my mind.  The first few weeks after won't be a good indicator either.  We will really need to see things settle down, see how bid bots adjust their model and see what SP remains activate and in what way.  But I will be keeping a close eye after the rollout to see the impact this all has on my vote
None of this really considers the new flags we will have.  I haven't really been a big flagger, but I have when I strongly disagree with how the regards pool is being used, engaged in a bit of reward pool redistribution. 
How will you use your new flags?
I look forward to reading your comments.