Let me start this with a short story:
A few months ago I started to follow some pretty unpopular minnows, that took me some time to find, but who had pretty good content in most of the cases, trying to make their way up in Steem, to gain followers, visibility and why not, money. Do you know what happened to them? They quit!
I am not the a person that use to complain, but we must do something!
We have a real problem with the user retention and this is because most of the time we are concerned only about short term and not looking at what is going to happen on the mid to long term. In more concrete words, if Steem is not able to keep people engaged here, maintaining them interested or just a little bit entertained, they will just leave the platform.
So what if the minnows leave?
If they do, then this place will be left with a few whales voting for their own content, voting bots closed as they do not have to who to sell votes in order to be profitable, and the remaining stakeholders having a lot of worthless coins. Because a coin is just as much valuable as its users are willing to pay for it and with the lack of users, sorry to say it, but it is worthless. And let's not forget that the main use-case of Steem is backing a social platform which is just so important right now as it always was.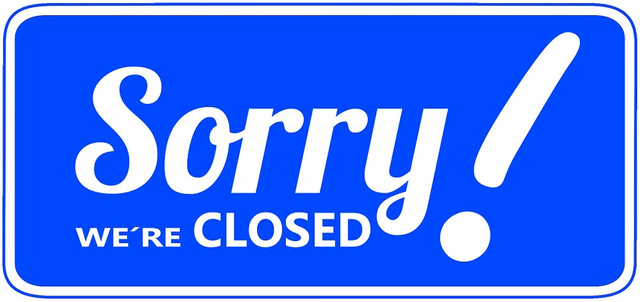 You don't want this to happen to Steem, don't you?
Now allow me to tell you what makes users go away, there are just two points in this:
1. Lack of support and interaction
This is because when a user puts effort and really hard work in making a post which follows the rules, he expects that post to have a little success, at least a few people to congratulate him and wish him good luck. Even though he didn't made a lot of money, he wants to feel acknowledged for the work he has done, but when he receives nothing back, when there is nobody to share his opinions with about the subject he has written about, nobody than a bot to vote him, that makes him feel lonely.
And nobody wants to feel lonely, right?
Not to mention that he then goes to the so popular these days, Trending Page, and sees a couple of whales or voting bots boosted authors showing off some lame post with maximum a couple of photos and some text that many times is not even corrected or reviewed by at least the author itself of the same post. In what world a mind healthy user won't quit in the middle of frustration?
Why would anybody want to sign up for a social platform where you feel lonely???
And 2: The struggle to make a good post !
As I've said, there are some rules about what make a post good, and each new user must obey them in order to have the chance to receive any rewards. Let me give you a sample of the song that any reputable whale is singing to the newcomers:
Write good content, it is hard right now, but you will get used to it.

Be active, you won't make it if you are not active enough. You will need to be persevering, to not get demotivated even when you get low rewards.

Comment when your posts do not give you enough audience, and even write good comments so that you will have the chance to be followed back.

What is with these short posts, how do you want to get rewards on these?
But you know what they are missing?
This is NOT a blogging platform, where writers come and struggle to make good articles, get followers and become popular and eventually successful!
This is a social media platform, meant to be backed by a cryptocurrency (okay more, and with SMTs, even there will be a lot of Steem like tokens). All of this place is designed to make us feel comfortable here, to encourage us to interact to each other, not a place for successful bloggers only. Don't believe me? Read the whitepaper or the bluepaper.
It is not even needed to trust me or to read those papers if you don't want to. Just hit CTRL + F in the whitepaper and type blog. You will find no entry. Now try this with social or social network or social media. You will start to believe me. I have even written about what Steemit Inc sees as valuable content. There are a lot of chances that eventually we will come to the same conclusion.
What do we have to do, together?
We should allow minnows to write low quality content more often and to encourage them to keep on going, no matter that they are filling the blockchain with posts that nobody will read in future. If you think this is bad, let me tell you that this is the key to success! Why do you think Facebook has over two billion active users this year?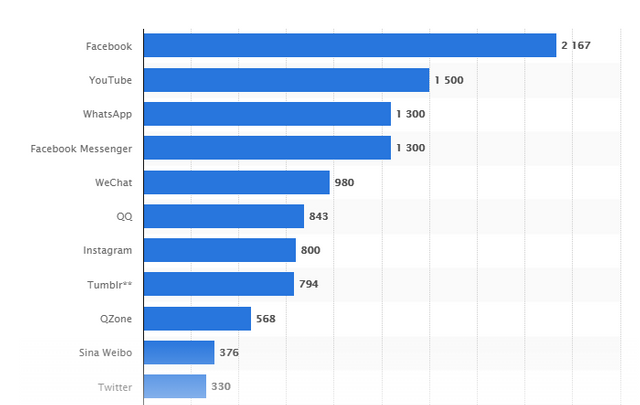 Could you imagine the price of Steem having at least 500 million users? I can't, sincerely!
From time to time, you could even upvote these new users, let them comments so that they will feel important, keep them interested and engaged, these are the true values that we need to promote!
I am talking about a hard but important change in our mindset and how we perceive good posts that we need to make in order to increase the user-base and the value of Steem. This could lead to the beginning of a real mass adoption of cryptocurrencies, once people get used to the value of Steem for the beginning, who knows?
Since we have exemplary minnows, let's have some exemplary whales too
Let me give you an example of whale that I have seen pretty dedicated for the newcomers, @swissclive
He is a pretty good guy who made almost all the SP that he got by taking cash and Powering Up. There are not a lot of people doing this today... He has made writing competitions trying to bring up some valuable and yet so original content like Writing competition: Write about scammers, a scam you saw, or a scam you suffered. First prize 25 steem!. And yet he payed more money than the first prize, not to mention curating the best posts and giving the authors a lot of visibility. He has made a post about a guide to Steemit, A story under three hundred words as a competition also, he has upvoted 100% for encouraging the minnows and also for countering spam. If he was a witness, he would have had my upvote by now, and this guy does not ask for anything back!
How many whales do that kind of stuff?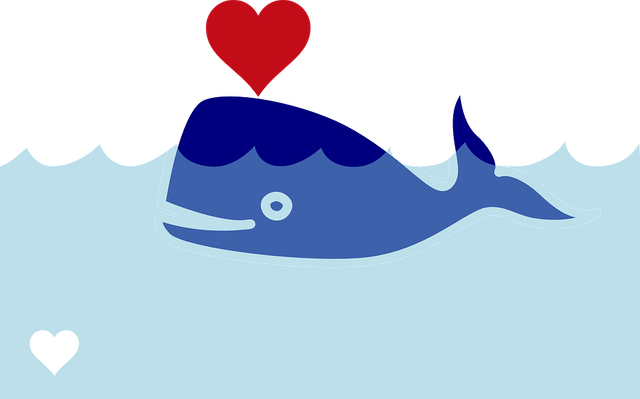 That was it, a long post, why do you complain about it, you like them this way, did you forgot already?