When the great new changes to the Steem/Steemit economy are put in place (supposed to be for November 16th), there is going to be a drastic change to the supply of Steem. The creation rate will drop to 9.5% inflation. According to calculations that I did, the daily STEEM creation amount will go from the original 400 per minute, or 576,000 per day, to 38 STEEM per minute, or 54,720 STEEM per day.
This means over 10 times less STEEM created each day.
And that's conservative, because the actual average creation amount over the last 8 months, is over 600 STEEM/minute. That means it's actually 15x less STEEM created each day. Just keep that in mind, but I will use the original 400/minute conservative value, at 10x reduction, for simplicity and to show that even at 400, instead of 600, how that was/is still an issue.
---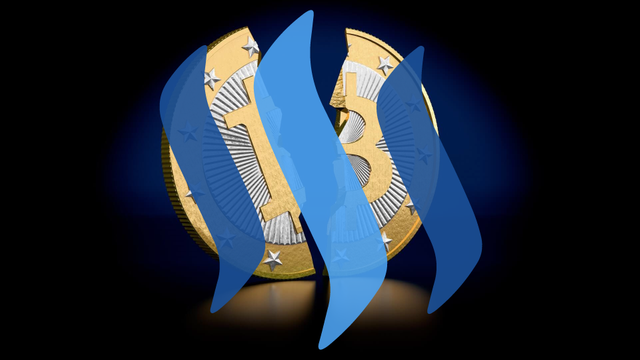 BTC Halving and STEEM Tenthing
When Bitcoin halves, it's 2x less Bitcoin being created. At first a block rewarded 50 BTC, then in 2012 it was 25 BTC, and the recent halving made it 12.5 BTC. This will continue until 21 million BTC are created.
Since Bitcoin was created, the creation rate went from 50 to now 12.5, which is 25% of the original.
And that is during an 8 year period we can say. After 50 has been divided 64 times (64 halvings), there will be no more BTC created. Halving will go on for 256 years if its every 4 years... LOL.
STEEM will be dropping to 9.5% of the original, within less than 1 year.
STEEM's creation rate is dropping by over 10x within a year, and Bitcoin drops 2x every halving (each 4 years?) and has only dropped at total of 4x the original in it's whole lifetime of 8-9 years.
Does that mean STEEM will go up? Probably, after the dumping at 3 month which will drive the value down until the mass exodus ceases. Will STEEM reach BTC status? Not likely. For the comparative inflation to equate in a price value, STEEM would need to be used by 13x more people compared to the amount of people who use Bitcoin (see below for 13x figure).
---
Issues - Not So Simple
Note that the halving on BTC is per block which is how it's created, while for STEEM it's on a timescale, as processing blocks is not the only way to create STEEM, unlike BTC. Below I have adjusted calculations to match on an equal denominator, that being per day.
STEEM also doesn't have a future cap in place, so it's different that way in terms of the value difference they will have in a market. Less currency in existence makes it more valuable. Maybe this can also change in the future and make STEEM that much more valuable, who knows where things will end up...
---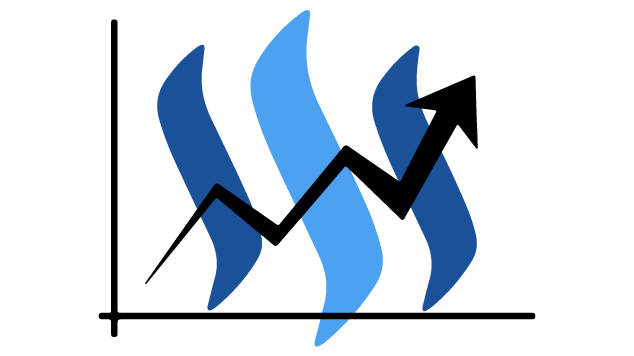 Supply
From my calculations, the original 400 STEEM /min, 60min/our, 24h/day, 30d/month, 8 months since Steem was created about (April-November), gives a total STEEM created of 138,240,000 STEEM in existence. But since inflation was set to 110%, and apparently was actually running at 160%, we now have 210,117,297 STEEM in existence.
At 210,117,297 STEEM, the average creation rate per minute (over the past 8 months) was actually over 600 STEEM/min. That's a 50% increase. If 110% was the rate before, adding 50% is about equal to the 160% inflation rate that @smooth mentioned.
To compare the supply of STEEM to BTC, it's 210,117,297 STEEM vs. 15,976,428 BTC. STEEM has 13x more supply than BTC.
To also compare the BTC block creation to the STEEM time based creation... Each BTC block takes 10 minutes. So originally there were 7200 BTC/day, compared to 576,000 STEEM/day. At the 1st halving, BTC was at 3600 per day, and now at the 2nd halving it's at 1800 BTC per day. That's a huge difference.
Per day, 1,800 BTC are created, and 576,000 STEEM is created. That's at 400 STEEM/min. At 600/min, it's 864,000 STEEM created each day.
1,800/day compared to 576,000/day is 320x more STEEM created each single day. At 864,000 each day, its 480x more STEEM than BTC created each day.
With the new STEEM economic changes, it will be 54,720 STEEM per day, and only 30.4x more STEEM compared to BTC created each day. That is still a big difference to BTC, but much better than 320x or 480x.
---
Conclusion
Although STEEM is doing a tenthing (90% cut from 110% inflation),or a fifteenthing (150% cut from 160% infaltion), with a 10x-15x reduction in creation rate in less than 1 year, while BTC does a halving (50% cut) each 4 years, STEEM still has a much larger supply which devalues it compared to BTC.
This inflation rate change was very much needed, at least at this early stage with not enough adoption.
Going from 600 STEEM/minute to 38 STEEM/minute, is a huge benefit to the value of STEEM in the market. Reducing the amount created each day to 1/10th or 1/15th of what it was, will greatly affect the price.
The STEEM Tenthing/Fifteenthing will help STEEM. Even though it's a greater cut in 1 year than Bitcoin has cut in 8 years, the supply of STEEM will mean we don't reach Bitcoin's value until STEEM is used by many more people. Step 2 of world domination is up: create a market place to buy and sell. Then STEEM will get adopted greatly and it's value will increase much more.
---
Summary Table
| | | | | | | | |
| --- | --- | --- | --- | --- | --- | --- | --- |
| | Creation Rate | | | | | STEEM vs BTC Daily Supply | |
| | Start | Actual | Next Month | Reduction % | Supply | Current | Change |
| BTC | 7,200/day | 1,800/day | 1,800/day | 50% | 15,976,428 | -480x | -30.4x |
| STEEM | 576,000/day | 864,000/day | 54,720/day | 90-150% | 210,117,297 | +480x | +30.4x |
---
---
@krnel
2016-11-14, 9:46am