Steem Business Plan - an Aggroed Competition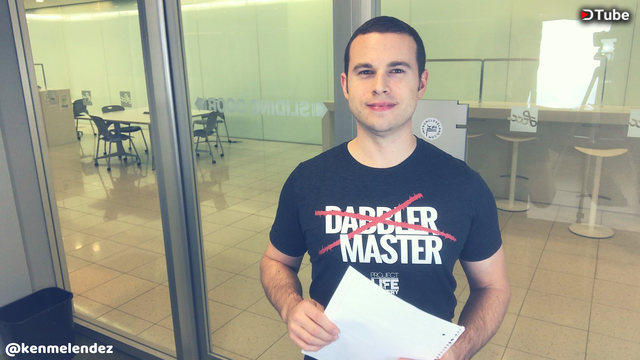 ---

Hi @aggroed. I'm Ken and today I'm excited to share something that I feel will revolutionize people's lives on a macro scale.
The issue at hand has been on my heart and mind for years now. I would like to propose a solution that doubles as a full-fledged Steem business, distributing value to it's contributors and customers alike.
What is the Problem?
---
People aren't happy with their occupations
They often wake up and smash their snooze button
Lack of energy and joy
Struggling to make ends meet
No sense of purpose or calling
No control over their financial circumstances
Negative emotional states leading to depression and anxiety
What is the Solution / Vision?
---
Personal growth and self-awareness
Bridge the gap from employee to business owner. From self-employed to savvy investor.
To launch them into a fulfilling journey of self-development where they can grow into their full-potential and live the life they truly desire.
To help them discover the realm of abundance instead of lack.
To show them that it is possible to earn a living with alternative methods they actually enjoy instead of a job that makes them miserable.
What is the Mission?
---
To develop a strong community where people can experience self-development and encouragement on a personal level.
A training portal where exclusive materials in the form of courses, ebooks, podcasts, seminars, webinars, group coaching, private one-on-one coaching, and more, are distributed to people who simply want more out of life.
Different stages, or levels if you will, that one can progress through starting from beginner, to intermediate, to advanced.
Training materials to first be proposed and then approved by moderators before entering the portal.
Exchange fiat / crypto for training materials / coaching sessions that will assist people in their growth journeys.
Gamification to add incentive for growth in the form of armor and weapons that defend and fight the status quo to win the battle against mediocrity. The more one participates, the higher their growth ranking within the portal.
Native SMT will be rewarded for achieving certain growth milestones within a given time-frame.
Community can earn tokens by creating posts that discuss what they've learned and also by encouraging others who are moving through their own personal growth journeys.
Main Steem account to curate the community's posts / comments.
Content contributors and coaches for the business have incentive to add value to the portal because they will be rewarded.
Income Generation Models
---
One-time products: a single purchase of a particular piece or bundle of training material, sort of like an a-la-cart menu.

Subscription: monthly or yearly-based growth package subscriptions paid up front. Automatic distribution of materials via email or another medium each month.

Bet-on-yourself challenges: community members will have the opportunity to partake in occasional growth challenges where they put a certain amount of fiat / crypto down in exchange for specific training material and/or coaching sessions.

Completing the growth challenge all the way through will win them the bet and they can recieve their prize. If they don't follow through to the end, they do not a prize but still retain the valuable training material they paid for.

Industry-leading contributors: once the community grows large enough to attract globally-known influencers outside of Steem in the self-development industry, we can invite them to contribute content to our community and charge a fee on each transaction within the portal.
Short-term plan
---
Over the next 3 months there are many steps that can be taken to make a minimum viable business.
Here is what has already been done:
Domain registered
Steem username registered
Here is some of what will be done:
Full branding suite
Social media pages
Discord server creation
Website / portal creation
Training material development
@fundition and Kickstarter campaigns
Brand promotion via @dtube, YouTube, and Instagram
Steem community involvement / feedback
Public launch
Budget and Team
---
The minimum amount of funds required would be $4000 for:
a professional portal site created
full branding across all social media platforms
paid promotions such as influencer shout-outs on Instagram
a mobile app but that can come later
Possible team members:
Community builders - @anomadsoul, @exyle, @coruscate, @therealwolf

Content creators / coaches - @joeparys, @stackin, @tanbay, @happymoneyman, @kenmelendez

Video production / editing - @captainbob and a couple others who have great video skills

Behind the scenes tech / coding work - will need people who are good at editing code and also at integrating apps into the Steem blockchain.

Business leaders - we need leaders who have a strong business background yet who are passionate about Steem as well.

Promoters - @oracle-d, @acidyo, @themarkymark, @roelandp, @blocktrades, @taskmaster4450, @theycallmedan
---
Hope you enjoyed this business plan @aggroed and I look forward to your feedback.
Thanks,
Ken
---
▶️ DTube
▶️ IPFS