What does a side by side comparison of the benefits and limitations of upvoting versus voting bots look like? Voting on posts and giving our Steem power to voting bots are two strategies we can use to convert our stake on Steem into value. We might enjoy seeing the ups and downs of each because this helps empower us to see which might work best for us and to avoid judging others using different tactics than we are.
Upvoting
---
Place votes on posts to increase rewards based on amount of Steem power and voting power.
Option to vote manually, automatically, or combine autovoting with manual curation.
No ability to give or receive earnings without voting with potential lost at 100% voting power.
For full self earnings, vote 10 times a day on ones own posts or comments with the need to power down constantly to take a full payout.
Downvotes can reduce rewards.
Limited to maximum voting power on one post which rewards quantity based posting for maximum payouts.
Circle voting allows for mutually giving and receiving votes with others through a combination of directly agreeing via private messages to vote posts in exchange for a vote on ones own post or indirectly receiving votes over time from others that have voted back allowing for every post to consistently receive high upvotes by all authors in the circle.
Ability to maximize curation rewards with automatic voting on popular authors combined with manual curation on the most underpaid posts.
Up to one week delay between the upvote and the payout with the majority of rewards (including curation) paid in Steem power which takes up to 13 weeks to fully withdraw and less than half of rewards paid immediately in SBD and/or Steem.
Requirement to either actively participate on Steem every day to get a share of earnings or setup automatic voting which then requires ongoing management to not drain all voting power while rewarding autovoted authors primarily based on quantity instead of quality.
Without voting bots, the trending page was almost completely mutual votes with occasional posts having huge upvotes from big stakeholders. No effective method existed for new users or users without much of a following to promote a post which was not seen or voted on by a whale.
Limited ability to provide funding outside of Steem posts without maximizing circle voting and/or self voting and powering down.
Maximizing self voting especially at higher levels of stake often results in lots of downvotes and significant losses in rewards combined with generally a high level of attention which can help build a following.
Voting Bots
---
Accept bids in exchange for votes on posts as seen at https://steembottracker.com/ based on amount of Steem power and voting power.
All votes are automatic for bids unless the bot owner manually votes which then eliminates the potential bids and earnings.
Passive earning after voting bot is setup and all possible voting power used except for errors.
Full self earnings by default with the ability to send those earnings to any user including making donations on https://fundition.io/ or placing bids for upvotes on bots.
Low bidding rounds can reduce rewards.
Flexibility to "go all in" on promoting one post with earnings from the bot in exchange for not self voting on the majority of posts rewarding the creation of fewer high quality posts at the same rate as self voting many lower quality posts.
Loss of participating in voting circles except for sending part of earnings back as bids to a bot with which makes exchanging an even vote challenging.
No control over curation rewards while potentially allowing the bot owner to keep all the curation rewards from another stakeholder's Steem power.
Consistent daily payouts all in immediately spendable Steem and SBD.
After delegation to a voting bot, earnings are generally totally passive with automatic payouts every day at a rate set by each bot owner. Setting up ones own bot and maintaining it generally takes active participation to fix problems and provide customer support while usually allowing for the highest earnings.
With voting bots, the trending page is a combination of circle voted posts and voting bot posts with very few posts curated by whales on unknown authors.
Easily fund larger projects and pay for help in fiat as well as maintaining the ability to bid for upvotes on posts with earnings.
Payouts are completely discretionary based on the bot terms allowing for a total self reward payout without the ability to downvote while also allowing for total generosity and a combination completely up to the user.
My Experience with Both?
---
I have been through each of the 26 points listed above. What I see today is that upvoting and voting bots offer us a complimentary set of tools we can use to contribute the most to (and therefore get the most back from) the Steem blockchain. Upvoting and voting bots both have the potential to be used completely selfishly for the sole purpose of taking a payout for the user while both also can be used completely in generosity to give back to others. Voting bots do not necessarily mean total selfishness while manual curation does not necessarily mean a total commitment to giving back.
When I joined Steem a year ago, I made all of my votes manually and judged those using autovoters until I saw that the curation rewards were 2 to 6 times higher using automatic voting. After eventually adding almost 500 authors on my @steemvoter who often voted me back and seeing a huge increase in my curation rewards, I judged voting bot operators for just taking the whole payout and was jealous of the massive profits possible without the ability to get downvoted.
As I ran into limitations funding my projects on upvotes and received huge downvotes on my posts that eliminated most of my earnings from having almost a hundred thousand Steem power, I saw that a voting bot would allow me to take complete control of my stake based rewards which I could use to fund not just my projects but those by others with the same struggle.
I started my voting bot by giving all of my 100,000 Steem power to it without taking any payout and giving half of the bids to fund growth projects for Steem including mine and hundreds of others for a total of $50,000+ within the following five months. The top projects funded were ads for Steem which reached millions of people in nearly every country on Facebook and YouTube as well as a P2P marketplace we are close to launching for trading Steem to fiat along with almost anything else Steem can be used to pay for. Hundreds of smaller projects and ideas were also funded for a total of close to $100,000 in six months.
While the budget proposal system funding was amazing for getting Steem growth projects money, I lost the majority of my author rewards as authors that I was informally circle jerking (we voted each other manually often and eventually both started autovoting without any specific agreement to do so) stopped voting my posts others that were voting my posts delegated to my bot instead. As reach of my posts died, I then started promoting one or two posts a month featuring the budget proposal system or a post intended to grow Steem like 25 Reasons Steem Will Replace Bitcoin as #1 Cryptocurrency by 2021! with bids from the @budgets account which then got the entire SBD payout back from my author rewards on the post which was usually about the same as the bids I sent to promote it minus downvotes.
After giving tens of thousands of dollars back to delegators and Steem growth projects instead of taking my own payout, I became frustrated with my inability to manually place an upvote or pay those helping me on Steem. I made the switch to taking the equivalent to half a delegator payout which allowed me to make bids for upvotes and added confusion about what I should upvote myself versus what qualified as a growth proposal for Steem.
With the launch of https://fundition.io/, we now have a crowdfunding platform any of us can use to post projects similar to kickstarter and gofundme without all the fees. The @fundition launch motivated me to give up the budget proposal system in favor of trusting my bot delegators with all the earnings in exchange for making a request to give part of the earnings back to projects on @fundition each day as explained at https://steemit.com/fundition/@jerrybanfield/all-in-on-fundition-io-budget-proposals-ending-bot-delegator-payouts-increasing-to-110. The message for daily payments I intend to share with delegators each day in the memo with the payout transfer reads something like this!
Thank you for delegating to me! Will you please use some of the earnings you received to fund projects on Steem at https://fundition.io/ because we feel great giving back and helping others? Read more at https://jerry.tips/votebot.
Highest Payout Bot for Delegators?
---
My voting bot now pays out 95% of bids by the amount of Steem power contributed to each delegator and to me as well as all of the curation rewards once a week equal to approximately 110% of bids making my bot now one of if not the highest in terms of ROI because most bots keep all of the curation rewards. I trust each delegator to do some good with the funds received the same as is possible with upvoting. I am grateful to be on the @fundition leaderboard at https://fundition.io/#!/leaderboard for donations within the last week and I hope to have some more competition for that number one spot especially among those delegating to my bot because GIVING BACK FEELS GOOD.
How We Got Here?
---
Thank you to @steemmatt who made the following comment on my previous blog post at https://steemit.com/fundition/@jerrybanfield/all-in-on-fundition-io-budget-proposals-ending-bot-delegator-payouts-increasing-to-110 which motivated me to write this!
In all constructive honesty, and this has generally bothered many more than me, I don't see a connection between this post title/tone and having your Steem Power/vote available by purchase/for profit only. It's extremely contradictory, despite all of the other positive things you've done. It really outweighs the good with the money not currently being where your mouth is. Perhaps you could write a post on the pro-people rationale for that since it feels like the big elephant in the room behind the curtains.
Connection Between Voting Bots and Contributions!
---
Reading this comment helped me see the need to show the ups and downs of voting bots along with my experience. I see voting bots as giving many of us the ability to give back more effectively than we can via upvoting especially because so many of us are already generous with upvotes and so few have cash to send out. I love being able to drop $100 on a project on @fundition without feeling like it really cost me anything.
Voting bots give me the most control over my stake rewards. I choose to use a lot of these rewards to do good each week not just on fundition but also in placing bids on the posts I enjoy the post. This is the best strategy I see for me today. I am open to changing it as we continue to evolve on Steem just as I have changed my voting and curation strategies so many times already to get here.
Thank you for reading this post about voting bots and upvotes which I hope was helpful!
Love,
Jerry Banfield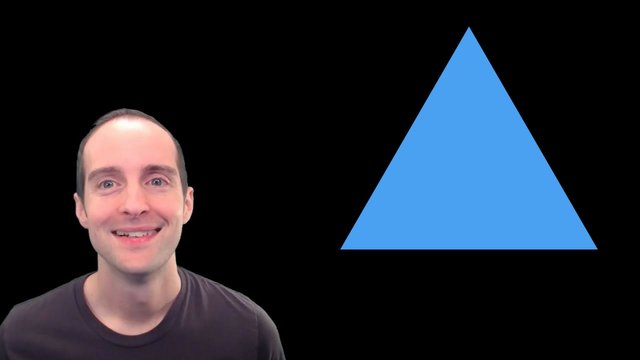 Shared on:
Let's stay together?
Our Most Important Votes on Steem are for Witness!