Introducing Incentives for Steemhunt Sponsors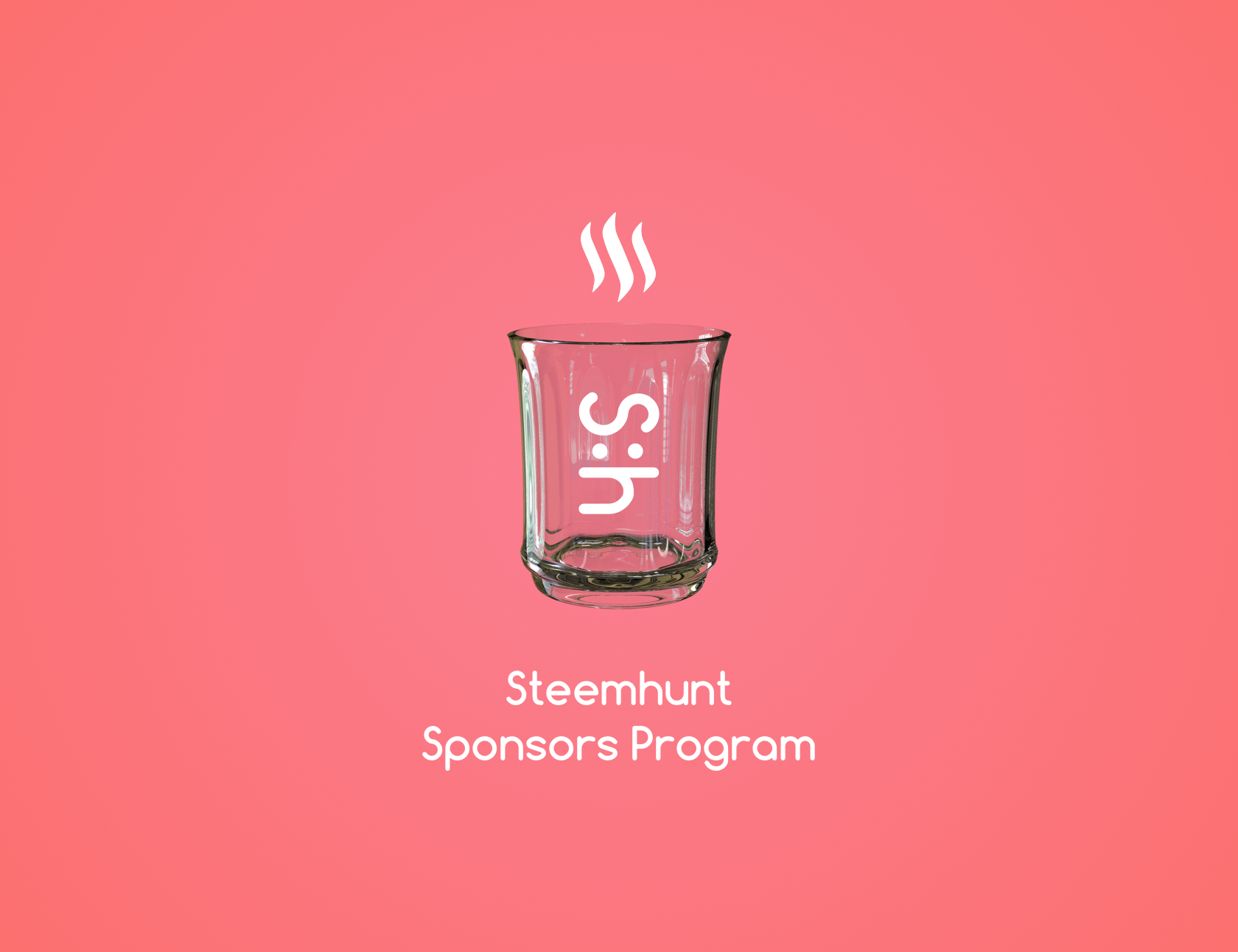 What is Steemhunt?
Last month, we launched Steemhunt, a community-generated leaderboard run on top of the STEEM blockchain, that rewards people for sharing and upvoting cool new products. Even though we are fairly new, 822 interesting products have already been hunted and this has generated $1,819.45 hunter's rewards. Also we have many enthusiastic hunters who are actively helping to improve Steemhunt.
Steemhunt website - https://steemhunt.com/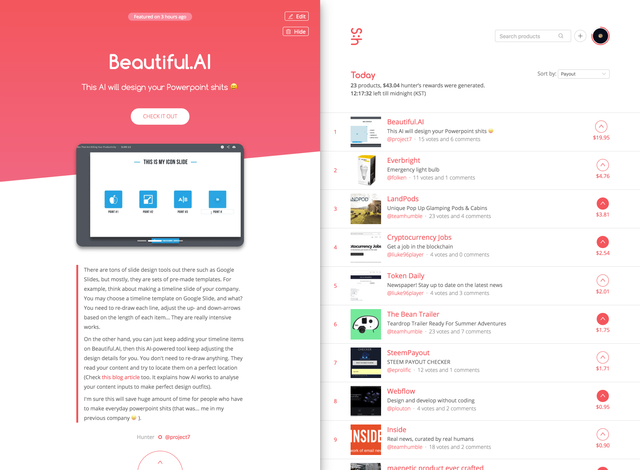 Steem Power Delegation Program
Today, we announce our new power delegation and rewards program to boost the Steemhunt project. We will collect 5% beneficiary from the author rewards via the Steemhunt platform, and distribute it among sponsors who delegate Steem Power (SP) to @steemhunt. The amount of the rewards will be proportional to the delegated SP. All delegated SP will be used to upvote the product posts on Steemhunt in order to increase hunter's rewards. Please check the below paragraph to understand how we run the upvoting system.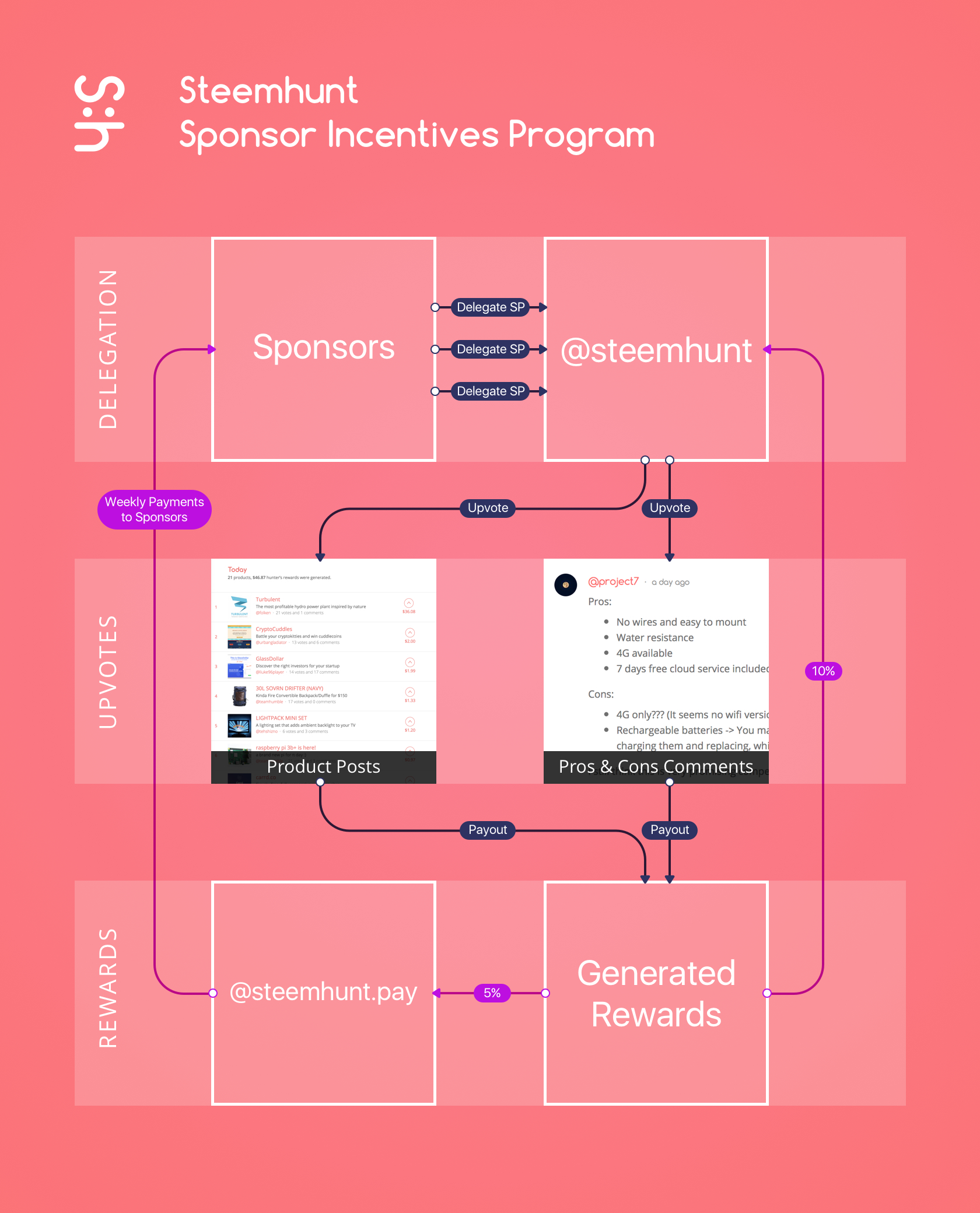 Upvoting Steemhunt Posts and Comments
Steemhunt is a daily ranking board where people can discover the coolest products. When Steemhunt has more hunters who can introduce more products, all users will benefit as result. Also, it will be beneficial to makers and users when more people share their opinions about the product via comments. Thus, our main goal in the upvoting system is to encourage hunters 1) to hunt cool products and 2) to share feedback about the products hunted.
To achieve this goal, @steemhunt will run an automated voting bot using the following rules:
You can check out more details and the source code of our automated voting bot here - https://github.com/Steemhunt/api/issues/8
Why We Need Sponsors
As we mentioned in the launching post, our first milestone is to make Steemhunt elligible to compete with Product Hunt, the original inspiration for Steemhunt. Since its debut in 2013, Product Hunt, which has over 8 million monthly active users (ref - SimilarWeb), has become the go-to destination for tech start-ups to launch their products.
However, Product Hunt has become more of a marketing channel for makers with advertisements rather than a hunter's community. Most of the posts nowadays are generated by the makers themselves, not the hunters. Also, the company sells the 4th ranking spot as a promoted post - which we think is a crucial violation of its core value. For these reasons, the popularity of Product Hunt has been decreasing constantly since Aug 2017. The Alexa ranking has already shrunk over 20% (ref - Alexa.com).
We believe that Steemhunt will be a strong alternative to Product Hunt by aiming to provide clear value propositions to the hunters - "Your hunting activities will be FINANCIALLY rewarded." In order to entice them from Product Hunt, we need to make a decent amount of hunter's reward everyday to motivate hunters to join Steemhunt. This is why we are trying to raise Steem Power delegation. Our first milestone is to make promising hunter's rewards to attract the 8 million plus users of Product Hunt to Steemhunt.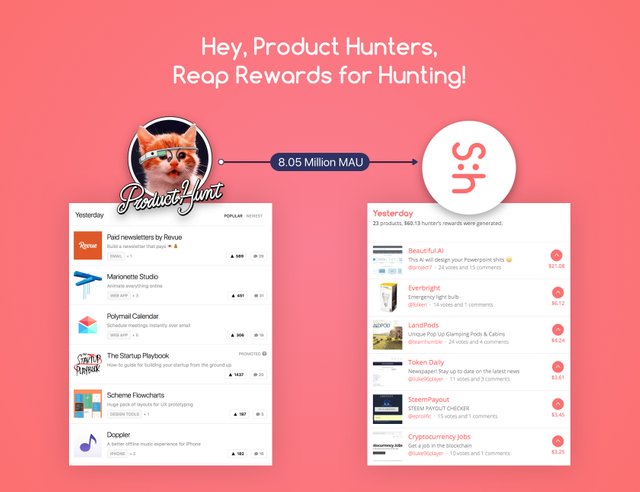 Payout for SP Delegation
We will allocate the 5% beneficiary reward to @steemhunt.pay, and distribute it to our sponsors on a weekly basis after the power down. The individual payout will be calculated proportionally based on the amount of SP delegated. For example, if there are only 3 delegators with 50K, 20K, and 10K SP delegated each, they will receive 62.5%, 25%, and 12.5% of the total 5% beneficiary rewards. These proportions of shares and the amount of STEEM sent will be listed via the @steemhunt.pay account every monday.
How to Delegate
You can delegate your Steem Power to @steemhunt by clicking the delegation button:
Or, you can manually input the amount of SP you want to delegate by changing the parameter of the URL.
https://steemconnect.com/sign/delegateVestingShares?delegator=&delegatee=steemhunt&vesting_shares=1000%20SP
-> Change '1000' to the number you want.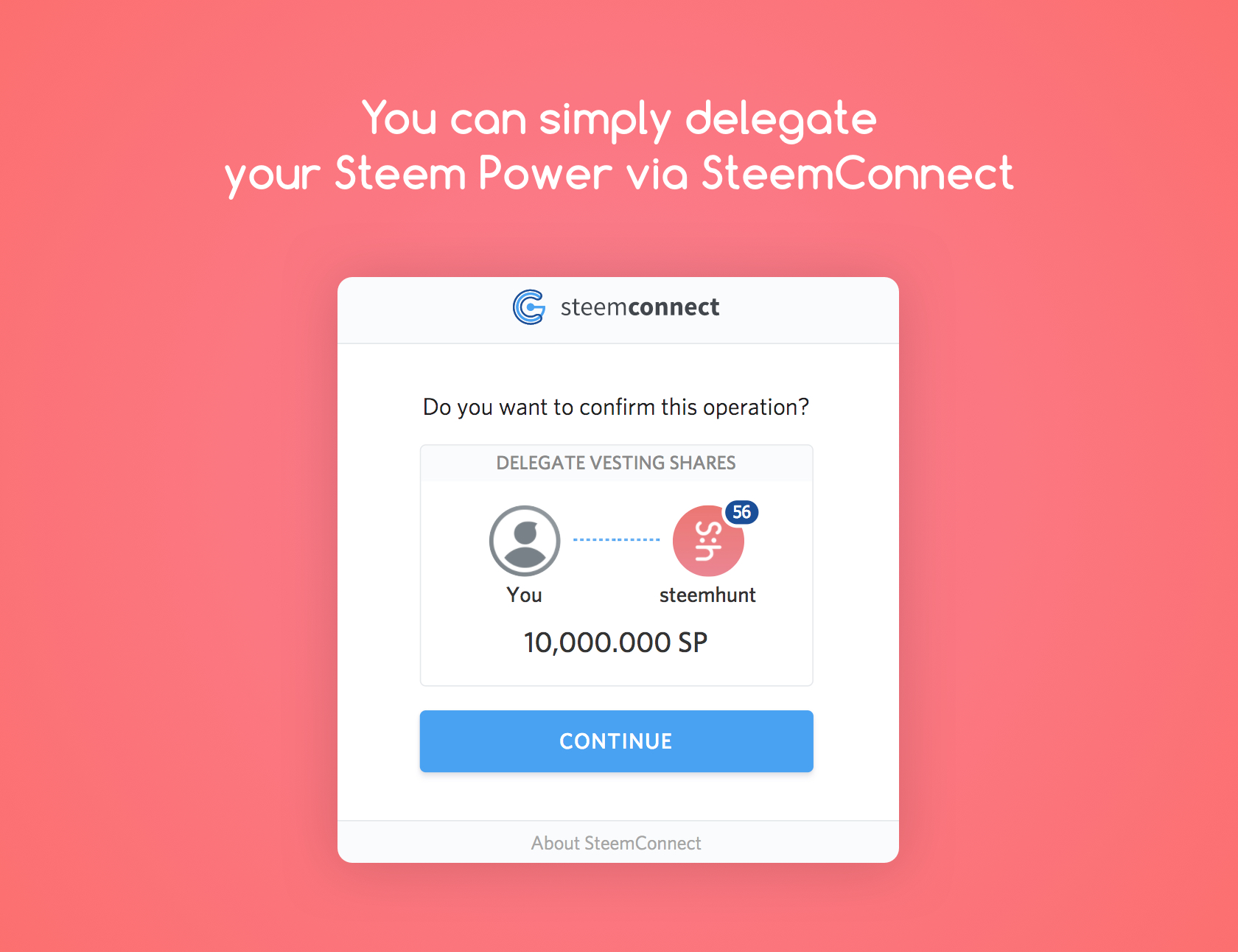 Summary
This delegation program will begin today.
The sponsor's reward is 5% beneficiary of the author's rewards created via the Steemhunt platform.
The goal of this delegation program is to make Steemhunt a promising place to entice a large amount of users from Product Hunt.
@steemhunt will upvote all hunts that meet our posting guidelines and the Pros and Cons review comments.
Every monday, we will notify the delegators of their payouts via the @steemhunt.pay account, and STEEM will be sent at the same time. The payout will be proportional to the delegated amount.
All changes will be announced via the @steemhunt account.


---
Steemhunt
A place where you can dig products and earn STEEM.
Steemhunt.com
Join our Telegram or Discord channel for feedbacks & questions.
Support Steemhunt by following our curation trail