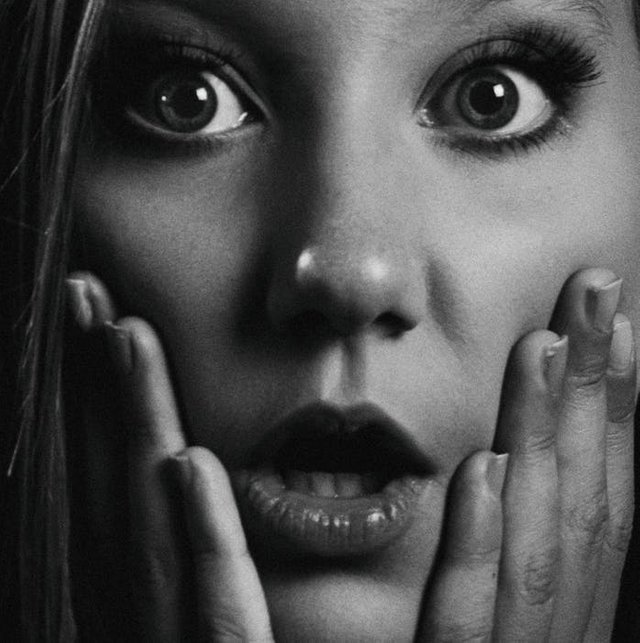 Blake Letras Is Pissed That Steem Got Called A Ponzi...
The comment that became a post...
I don't own a lot of STEEM, mainly because I think MKR, ETH and ZEC are going to be the crypto that gets me that lambo (its going to be a Shelby GT 500), but I think of Steem as wicked cool social tech. Personally, I don't like seeing whales, I wish everybody just treated Steem like a social platform and not an investment and had around 500 STEEM or less (preferably less) powered up.
I figure if everyone's upvote value was only worth $0.01 or so then Steem would work like a dream, and that's what I hope to see some day. But what really annoys me are these people that come out of the woodwork calling crypto projects scams and ponzis without a shred of actual evidence.
It just boils my blood, and that's not good for the blood pressure, so I relieved some of that with a nice long rant. Some people go with bubble baths, but me, I rant, its therapeutic. Below, you shall find that rant...
---
This post was written as a reply to a comment from this post:
Stupid Youtube Videos
original poster is @pagandance but he's not the reporter I ridicule...
(at least I don't think it is)
First, I agree on three points: 1. Downvotes are stupid, 2. The 20 + 1 Witness system is stupid, 3. STEEM distribution sucks. However, none of that makes Steem the blockchain a scam or a ponzi scheme and I will explain that thoroughly.
I am an outspoken proponent for getting rid of downvotes, don't believe me? Ask @themarkymark and others. I hate the concept and agree that it is a form of censorship called financial censorship. That said, this function does not violate a person's human rights like the reporter claims. You are not owed any amount of rewards, the system distributes inflation according to a vote system that involves upvotes and downvotes.
From the beginning, anyone is able to understand that this is a "stake-to-play" system and that money fuels authority on the platform. Its not about equality, its about network ownership. Don't like that? Okay, you have that right, but it just means Steem is not for you. Nothing is illegal about a private network that requires staking for participation. There are free-to-play games and there are pay-to-play games, and on both the people coughing up more money usually get advantages for doing so. Here, stake-to-play is the game, and higher stakers enjoy higher authority.
The argument that they are "printing money" for themselves is ridiculous. Every blockchain produces "money" in a way, so does Bitcoin. Arguing that POW somehow is different is nonsense, staking is every bit as legitimate as any other method. Crypto is getting into the business of creating tokens and coins out of nothing and that's that. It will continue, the fastest moving industry in the world is not going to stop for traditionalists that hate a changing world. "Bitcoin can't be uninvented..."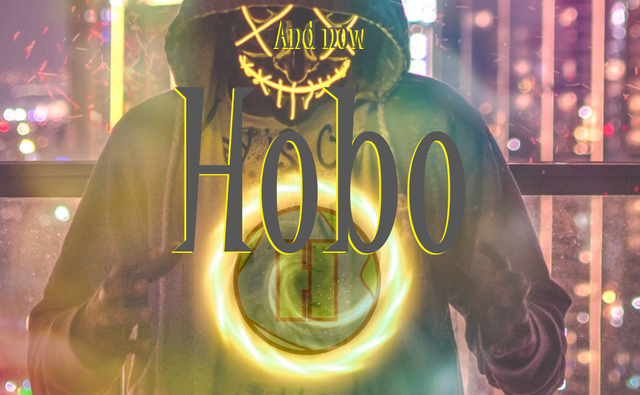 Is the 20 + 1 witness system stupid? You bet it is! Ethereum devs didn't mock EOS and Steem for DPoS for no reason. Ethereum's future staking system is going to involve a massive number of validators putting their own ETH on the line. That's what Steem needs too, and I definitely agree on this. I have never seen any good explanation for why the count needs to be 20 + 1, and I firmly believe in creating a movement to push for it to expand to a 1000+. That said, it is also true that block times do slow with the increase in validators, at least, this is true on Cosmos and I would assume it to be true with Steem. All that said, valid argument that Steem is not decentralized enough is not evidence that it is a ponzi scheme! By the end of this comment you will see that the reporter clearly does not know what a Ponzi Scheme actually is...
Your complaints against Steem in favor of sites like Youtube indicate that you're not attracted to blockchain as a global social media platform. That's cool, you can stick with Youtube and other platforms designed by private corporations. But look, Twitter and Facebook are getting huge heat for being censorship-oriented platforms, and so is Patreon. Steem integrates with frontends, so Steemit can remove you, the witnesses can too, so I agree that its not immutable like it claims to be, and that is a legal issue there. It either needs to be immutable, or it needs to not encourage that belief.
Okay, now to distribution...
---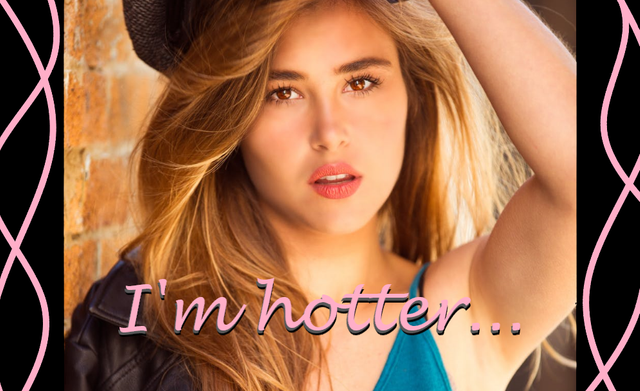 Damn it! She's right... Life is not equal and fair, some people are hot and some people are not. Yep, distribution is unfair, and so is Bitcoin's. Just because Satoshi isn't using his coins doesn't mean he couldn't raise havoc one day if he wanted to do it. Satoshi has power, panty-dropping power, make no mistake about that. Additionally, we hear about it all the time, the vast majority of bitcoins are owned by a very small number of people. The mining is not particularly decentralized either, it only takes 5 pools ran by a handful of CEOs teaming up to 51% attack Bitcoin or to force implementation changes.
What blockchain is distributed fairly? None, at least none that I know of... maybe one of those hippie-love chains hoping to create a universal basic income chain like Manna is. Look, crypto is heavily capitalism-centric, and them capitalists like distribution skewed. You're just going to have to live with that fact, because they won't buy into the blockchain that makes them less rich, and they will buy into the one that makes them richer.
Time to discuss ponzi schemes... What is a Ponzi?
Wikipedia:
"A Ponzi scheme is a form of fraud that lures investors and pays profits to earlier investors with funds from more recent investors. The scheme leads victims to believe that profits are coming from product sales or other means, and they remain unaware that other investors are the source of funds."
Does Steem qualify? When you buy STEEM with fiat currency you do obtain an actual commodity, the STEEM coin. It has a functionality and that functionality continues to work after you purchase it. After buying STEEM, that coin provides you with the same voting power and resource credit generative mechanism that the previous owner had when the STEEM was in their posession. You have purchased an asset, which has a distinct functionality and that functionality continues to function.
Are investors of STEEM unaware that the "profits" of the Steem blockchain are dependent on new investors? I would say that they are not unaware. It is frequently expressed that blockchain value for all blockchains and their coins are dependent on network value which comes from an increase in participants. Nobody is hiding or denying tthis fact, and a coin's value being dependent on its ability to draw in more users does not constitute a scam. Facebook, Twitter, Youtube are all valuable only because of network value and this does not constitute them a scam because all the investors are aware of that fact.
... "A Ponzi scheme can maintain the illusion of a sustainable business as long as new investors contribute new funds, and as long as most of the investors do not demand full repayment and still believe in the non-existent assets they are purported to own."
Steem, like Bitcoin, is a public blockchain or ledger. It is available to be used by anyone owning STEEM, and so long as people still wish to use it there will be a value. The creators of Steem cannot just run away with people's money, they have to find buyers for the STEEM, and those buyers will value the STEEM they bought and will use it. There is no reason that Steem needs the original creators to remain holders of STEEM, because the blockchain is independent of any individual person or corporation.
The same can be seen with Litecoin, which is considered a very legitimate blockchain and yet the creator Charlie Lee (aka Litetoshi) sold all of his holdings. It wasn't a scam, he created a well designed blockchain, sold all his holdings when the price was wicked high and retired. He now supports and works on Litecoin simply as a labor of love.
That's not a ponzi scheme, that's the American Dream...
As for my dream, that's putting a ring on the finger of that beautiful woman in the picture above. You can support that dream and the time I took writing this with BTC or ETH. Donate to my plan to stalk that woman with a very expensive diamond ring... Addresses below:
BTC: 13uczTE77ezqfqNHVrfDqnN1nhqawScRLW
ETH: 0x51f659D186E7849162Bab981604014ca14Eabec0
Every person commenting in this post with non-spam and on topic expressions will be gifted 50 HBO for fun and giggles!
---
Sponsored ( Powered by dclick )
A provably fair dice game built on top of the steem ...