Steemit has a date for SMT launch now and it's great news to everyone of us that SMT which was largely considered vaporware by some due to the delays is finally getting closer to reality.
I'm quite excited because if the Inc meets the timelines that means we're likely to catapult forward with a ton of dapps on the blockchain as well as seeing greater marketing initiatives.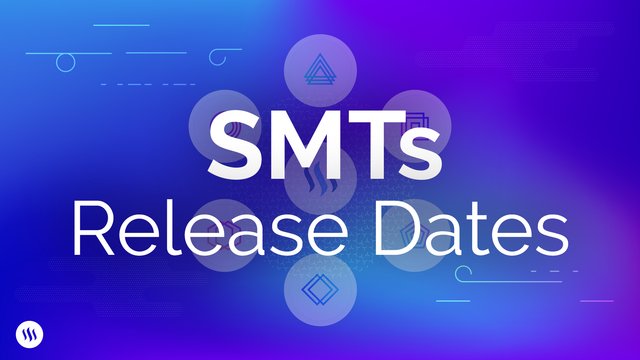 There's a project from India as well known as 1ramp. It was previously known as HapRamp. I'm quite excited about these guys working on this project. You can read more about their project here and test the app as well.
I hope when SMTs are launched we can find newer incentives to hodl and power up STEEM cryptocurrency. STEEM is the main currency for this blockchain and it's important that there are far more incentives to buy and hodl STEEM tokens.
Steem blockchain has higher on-chain transactions compared to some top blockchains in the world today such as Ethereum. Most users of STEEM tokens can use them in different ways including fundraising through dapps such as Fundition built on Steem blockchain or gift people uploading videos on Dlive.io - another dapp built on Steem blockchain.
Overall I think we're heading towards accomplishing many of the tasks listed in the roadmap, even though we're a bit late. Hopefully in the next 12 months Steem will catapult forward as the number one most-used blockchain in the world!
Hopefully Bitcoin and the entire market will turn around to increase the price of STEEM as well.
Meanwhile if you are from India I request you to head [here] and test 1ramp's mobile application (currently in alpha version).
---
If you like my work kindly resteem it to your friends. You may also continue reading my recent posts which might interest you:
---