[Steem talk] Ocean status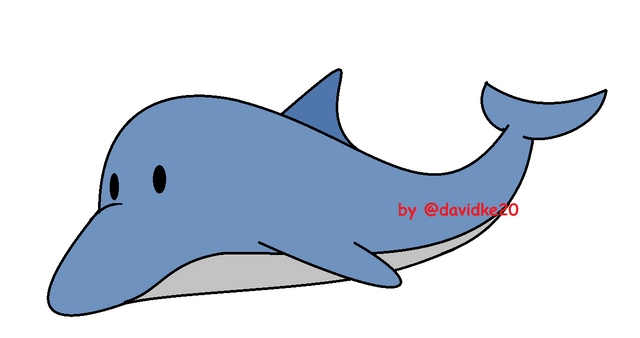 Originally by myself! Created via Paint in W10.
I'm actually quite excited now as in expecting my status change. From previous information, I was informed if one SP attained 5,000 Steem Power, they will automatically being called a Dolphin. In this #steem ocean eco-system, dolphin can be easily referred to as a teenager, atleast that's what I referred it to. Let's get down to my way to address respective status.
| Status | mVest | My term |
| --- | --- | --- |
| Plankton | 0 | Baby |
| Minnow | 1 | Toddler |
| Dolphin | 10 | Teenager |
| Orca | 100 | Young adult |
| Whale | 1000 | Grown up |
So you'll be saying why not refer to STEEM? Well, as far as I know, Steem value changes the way mVest represents. If you're thinking 5000steem to be 10 million vest as always, you're dead wrong. Because it changes according to the backend valuation of #steem. As in how it was calculated, sorry I have no interest diving into that. I know there's bunch of scientific explanation for these super technologies which I can't be bothered to learn Y E T, who knows may be someday I will.

See this? And I'm still a minnow. This is what exactly I'm referring to, when you think 5000sp is a dolphin, then you're wrong. It can be lower, or higher depending on how much mVest represent a steem. So, the most reliable way to find out your status is always refer to mVest. But-but, how?!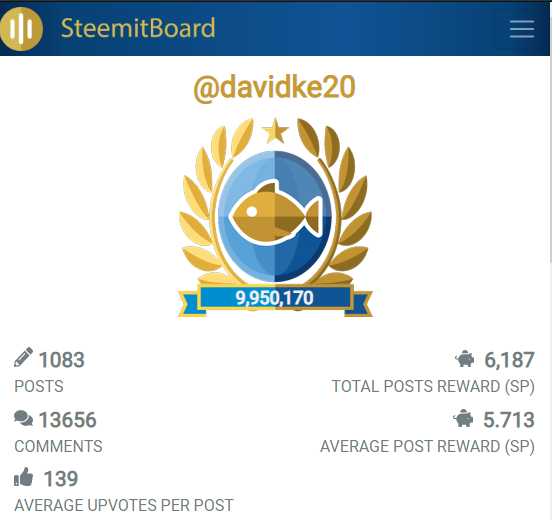 Fear not, here's @steemitboard to your easy reference and at your service. You can use their website for easy access by going to https://steemitboard.com/@davidke20 change my user name to yours and you'll be able to see the detail immediately. So, I'm still 50kvest short, before I upgrade my status to a dolphin. Hehe.
Will I be doing another post to celebrate when I get that status? May be, but most probably not. I have so many other things to post. If you wish to dig down more information about how to categorize status, you may find these old post useful.
https://steemit.com/steem/@dhimmel/steem-vest-ranks-plankton-minnow-dolphin-orca-whale
https://steemit.com/steemit/@lasseehlers/qblbo-eco-system-of-steemit-whales-orcas-dolphins-minnows-and-plankton
https://steemit.com/steemit/@barrydutton/steemit101-what-s-a-minnow-dolphin-whale-etc-in-terms-of-the-numbers-anyways-resources-for-steemit-noobs
Last but not least. @steemitboard is brought to you by @arcange, feel free to vote for witness in support of development. I really like the way they comment and encouraging people to achieve our next milestone.