I've heard this from both existing and potential users.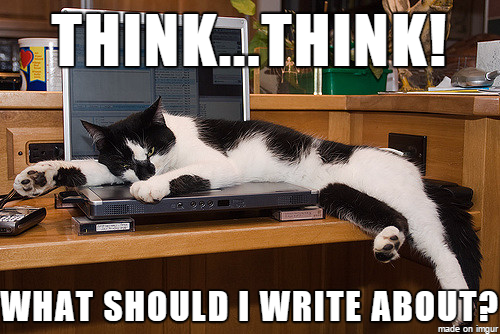 My answers differ depending on whether talking with someone I'm trying to get to sign up for Steemit versus an existing user who's trying to get more votes, followers and/or payouts. So this FAQ will be split into two sections to handle both of these separately.

Answer to Someone NOT yet on Steemit
Q: I'd sign up for Steemit, but I'm not interesting. What would I write about?
I'm a firm believer that everybody has valuable parts of themselves to share. However so many people sell themselves short, not realizing things they see as trivial are found astounding by others. Remember that being a world wide platform, what we see as just normal in our own lives, is sometimes profound to somebody in a completely different situation. Often I use the phrase, "I want to see a lion outside a Burger King!"
Start talking about; your passions, things you've learned, things you love, things you've experienced, things you've overcome, things you believe in. Have pictures? Have writing? Like talking into a camera (vlog)? Are you a good conversation starter? What are your dreams?
It's not about blogging, it's about communicating. Remember, the underlying thing that is being shared here is YOU!
Q: But I'm not very good at writing, photography, art, etc. Won't I just feel embarrassed posting stuff that isn't perfect?
NOTHING posted on here is perfect...and in reality it's not about putting out perfection. What is special about Steemit is being able to help that inner spark or creative humanity grow, adapt and connect with other sparks.
If you look at the writing, formatting, marketing, etc of my first posts compared to now...the progress is amazing! Now, I'm not trying to say I'm a premier anything, but my personal progress is undeniable. I'm more passionate about things I find interesting or important than I've ever been! And while the chance of making money was the original draw, it's my inner self screaming "I like doing this" that sustains my motivation.
Come join us to become a better you!
Q: I'm not technically inclined. Making those posts sound hard. Do you think I can actually do that?
Steemit has one of the most supportive and compassionate (online) communities I've even come across. I'm confident it will blow you away in the first week of joining.
You know how to use Microsoft Word right? How about uploading photos to Facebook? Than you can make posts to get you started. It really is that easy! On top of that there are so many people more than willing to help you out with issues or answering questions.

Answer to an existing Steemit user.
Q: I've done my intro post(s), sharing who I am and my story. Now what should I write about?
On Steemit we get to enjoy the freedom to choose our topics totally on our own. To some degree this is a blessing and a curse until you figure this out...

Some posts I write for me and Some I write for the public!
While I know the goal for most of us is to build up a following and ideally get good payouts. BUT...never forget about the importance of having fun, progressing as a person and sharing yourself!
The posts written solely for you (rather independent of payout) come out of yourself. Use it for self reflection, or giving tips to others in the same situations or anything that you'd want to talk about or share with your friends in real life!
For the other set of posts...you want to find the intersection of what the community is currently looking for and what you have some (even if not full) interest in. The underlying concept here is ability to spot current trends or getting poised for an upcoming one. Not everybody knows about the 'Tags List' that shows the more recently used and popular category tags. (This is found by clicking the three horizontal lines in the top right corner of you screen and selecting 'trending topics.')
Look through the lists that have good activity and think on what you might be able to add into them. If you're still stuck...chose a topic and do a google search for that days news for that area. (i.e. technology news, space news, etc.) Usually there is a story that you can discuss in your post, including your take on what the original author wrote about it. Often it's better when you disagree with the news story and step through your argument against it.
Q: I'm just not feeling like writing right now. What should I do?
If you don't feel the push to write, that's really quite ok and normal. We're all there sooner or later. Let yourself take a little time off from this. Personally, I'd rather write nothing that post what I feel is crap (which happens when I'm unmotivated.)
So instead, try out a completely new type of posting. Go out, take pictures of things you find cool, pretty, etc and post those...even better with why you liked or took that picture. Not in the mood for photography? How about poetry? Stream a game? Record an interview with somebody? Maybe just hang out and chat with people in the chat rooms or discord? Or just have some chill, alone time.
Sometimes the best thing is to do nothing, sit back and relax. While having goals of posting once (or however many) times a day can be helpful...there are benefits to sometimes just taking a day off. Inspiration always comes back!
Q: I wrote on the same topic as this other user...and their made 10 times as much as mine! Why?!?!
Really? Do I even need to answer this?
Maybe they were lucky? or first? or has had a longer standing relationship with people here? There is ALWAYS going to be others doing what you do..if not today...tomorrow, or the next day. DO NOT compare yourself to others...compare YOURSELF to YOURSELF!
Feel free to ask me anything. I'm here to Help!

Previous Helpful Posts for Newbies

Are you new to Steemit and Looking for Answers? - Try https://www.steemithelp.net.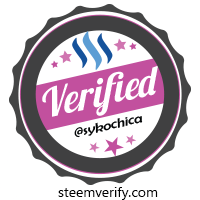 Image Sources:
Cat on keyboard