❓Answering Common Questions: Steem, Steem Power, Steem Dollars and What Should I do with them? 💲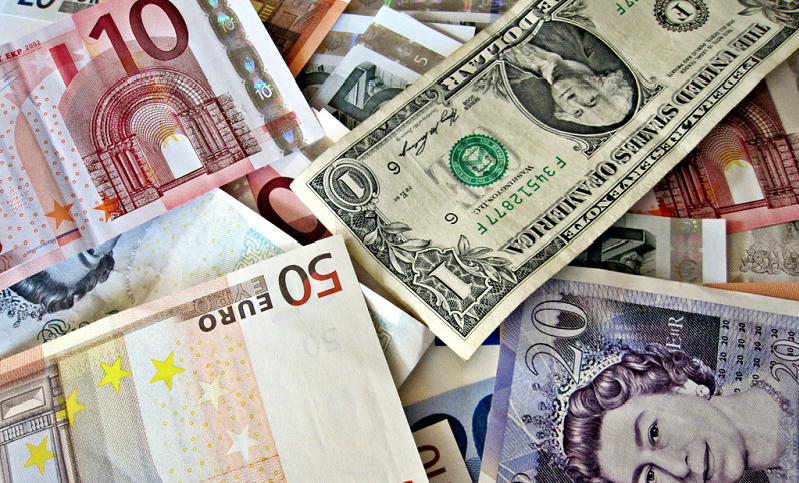 A number of newer users have had questions about the differences between Steem, Steem Power and Steem Dollars, usually followed with "What should I do with them once I've got them?" So let's break these down a bit to make them less confusing.
As always, feel free to ask any questions, even if they aren't relevant to the post. I'm here to help!

Q: What is the difference between Steem, Steem Dollars and Steem Power?
Steem:
Steem is the currency itself, much like Bitcoin, the US Dollar, the Euro, etc. The exchange markets determine it's value which can fluctuate. I've seen it as low at about 7 cents and as high as $4 USD. Everything we're going to talk about regarding currencies here on Steemit (and other applications), are rooted on the Steem Currency.
Steem can be spent, traded, transferred or anything else you want to do with it. It's good to know the Steem hold in your wallet does not collect any interest.
As a brief side note here: Steemit is the website we are on, which is hooked into the Steem Blockchain. Other sites like Busy.org, the [eSteem App], @steepshot and soon @zappl also connect to the Steem Blockchain. Things like the creating/distributing Steem, voting, post earnings, wallets, even storing all of our posts and comments, are all done on the blockchain itself. There are many different applications outside of Steemit that make use of the Steem Currency.
Steem Power:
Steem Power is Steem that has been powered up. This can be done by clicking the down arrow next to the Steem in your wallet and selecting power up. These are always one to one, meaning that 1 Steem = 1 Steem Power when powered up.
So what does powering my Steem up do for me?
Steem Power is what gives you influence here on Steemit. The more you have, the more money you give to authors with an upvote as well as the greater the curation rewards you can earn. There is a very small 'interest' rate earned by holding Steem Power.

Can I Spend or Withdraw my Steem Power?
Steem Power is locked in, meaning it can't be immediately withdrawn to spend. To unlock it you have to start a "Power Down" which moves 1/13th of your Steem Power per week back into Steem (which is spendable) over 13 weeks. So for example, if you have 1300 Steem Power and power down, you will have 100 Steem a week unlocked into something you can spend, trade, transfer or withdraw.
Steem Dollar(SD):
The Steem Dollar (aka Steem Backed Dollar or SBD) is a 'token' that is meant to be worth about $1 USD, making it's value much more stable compared to Steem. (Lately it's been a bit out of whack being closer to $2 USD.) To be a bit more technical, a Steem Dollar is a promise to pay one dollars worth of Steem when it's redeemed.
So if Steem is at 10 cents, one Steem Dollar could be redeemed for 10 Steem. When Steem is at 2 US dollars, a Steem Dollar would redeem for 0.5 Steem.
To try to keep the SD around the $1 mark, Steemit's Witnesses can change the interest rate paid (quarterly) for holding them in your wallet. Lately this interest rate has been 0% with the SD price being higher than desired. When it get near or under the value of $1 USD, you will start seeing the interest rate increase.
The benefit of Steem Dollars is that business can accept them more comfortably since they have a more stable value. Can you imagine being a shop owner and trying to sell your $50 product for Steem which a couple months ago would have been for 500 Steem compared to today being less than 50. Pricing their products are services are much easier when using a stable value, as well as knowing that what they've already been paid, won't loose value.


Q: What should I do with my Steemit earnings?
The short answer here is WHATEVER YOU WANT!! When you are paid for a post, half the earnings are given to you as Steem Power (which remember is locked in and can be withdrawn over time) with the other half being liquid (i.e. unlocked) as Steem Dollars.
However, I do recommend that every new Steemit user to at least withdraw a small amount of what you've earned and buy yourself something. Not only does this reinforce that it's real, but you will also have everything setup should you want to withdraw it again in the future.
How can I spend my earnings?
While there are some things you can buy directly with Steem or Steem Dollars from other users, websites like Peerhub, etc...you may want something outside of those...or pay a bill. For most of us will need to exchange our earnings on Steemit into Bitcoin, to then either be loaded on to a prepaid card, debit card or have it moved to your local bank account (in your local currency.)
[NOTE: There are multiple options for Bitcoin prepaid and debit cards. What I'm listing are just examples. Lookup which ones serve your area and make the most sense for you.]
How do I get earnings into my bank account?
This is essentially a two step process....
Convert your Steem and/or Steem Dollars into bitcoin and put into a wallet that can transfer to your bank account.
Send the funds from your wallet to your bank.
There are more than one options for both of these steps, but personally I use @blocktrades for step 1 to deposit into my bitcoin wallet. Here is a an excellent guide by @thecryptofiend that walks you through the blocktrades.us site.
There are many Bitcoin wallets out there so you'll have to choose which you're most comfortable with and can withdraw into your local currency. I'm solely using Coinbase as an example with this guide by @mctiller showing the steps. Often it takes 2-3 days (only) first time to get your bank account verified with the wallet, and after that the wire transfer usually takes 2-3 days.
Should I trade my earnings for other cryptocurrencies?
First I need to say that I have to be careful to NOT give trading advice. When I started on Steemit I'd never dealt with cryptocurrency and was more comfortable either leaving my earnings here on Steemit or cashing out. I just started dabbling on the crypto exchanges a couple months ago. While there is the chance of making money there, you can also loose money there. So do be careful and be willing to lose what you put in there.
With that said, there are multiple crypto exchanges out there: Poloniex, Bittrex, Shapeshift, Tradeqwik and others. Each one has pros and cons.
Just for an example, here is a guide by @ninjace on transferring from Steemit to Poloniex. For most exchanges, the steps are pretty similar.
[Be careful to send funds to the right account names! Double check this before hitting send!]
There are many users on here that have made content about their crypto trading, @craig-grant being a prime example.


While it doesn't take much to get started here on Steemit, there is a TON that you can learn over time. Don't let all of these things overwhelm you! You'll figure a little bit more out each day and find what activities (like trading) you are comfortable with. As always, feel free to ask any questions in the comments...even if it doesn't pertain to this post.
I'm Here to Help!

Previous Helpful Posts for Newbies

Are you new to Steemit and Looking for Answers? - Try https://www.steemithelp.net.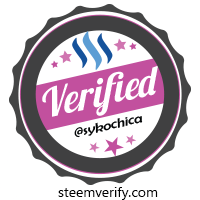 Image Sources:
Money