I've been here for two weeks, spent hours on my posts and not getting rewarded. Is it worth it?
Does that sound familiar? This has been the case for sooo many Steemians over the last year. Some sticking around, some fading away. For a few people, your expectations may be a little out of whack. Like many aspects of life, becoming successful here is a mix of putting in the time and effort, creating content people are interested in, building relationships and being lucky (i.e right place, right time.)
Don't expect to be making hundreds of dollars a post. Try to stay excited about posts that earn your first penny, that first dollar, that first $10, or that breaks loose for $50 or $100! The real goal is progressing your self and your skills, ideally building up a little payout consistency from your following.


Q: What are some things @sykochica learned early on that were helpful?
(Some one asked this question in another guide comment. Sorry I couldn't easily find the name of who asked it.)
When I was trying to find things to post about, I got in the mentality that if I'd ever seen someone else write on that topic I wouldn't write anything myself. Even if it had been a while since the other person had posted it. Once I got over this it was a lot easier to make my 'post ideas' list. There's always going to be others that have written on topics you want to talk about. You have a different way of framing the information as well as a different following. More than likely others will never see the other persons post.

After you read someones post and feel you have a comment to write them..do it BEFORE reading the other comments. Soooo many times I'd get through all the existing comments and either find someone else had written what I had to say or I was just exhausted afterward...both keeping me from commenting.

Don't try to reach all audiences at the same time. For example, sometimes I'm quite able to get in depth, providing a lot of technical details...but if I do, the layperson doesn't understand what I'm saying. On the flip side, if I don't put enough details, the technical person isn't getting the in depth information they are looking for.
You're never going to please everybody with the same style. So find what audience you are focusing on, and try to speak in terms and complexity they can easily digest.
Q: Why is content as good or better than stuff out, but they're earning way more? Is my work just not that good?
Just because you're not getting a lot of votes or high payouts doesn't mean you're content is poor. It takes a while to get noticed on here, even when your content it rather strong. But it's always good to see how you are able to improve your craft over time.
Comparing your posts to others is a common trap!! While I understand where this comes from, wondering why your travel blog post of equal or greater quality is earning $5 while the one on the trending page is at $500 is really comparing apples and oranges. For the most part, people who you see on the trending page have other things that have contributed to their being there such as putting in many hours of behind the scenes work here, been posting everyday for a year, has built a relationship with many users, and more.
Q: How long does it take to make good money here?
While this is a bit different for everybody, I usually say come in with the mindset of the first stage of things taking about 2-3 months. Some people get lucky at the beginning or have an existing following (here or elsewhere), but most of us are new to blogging, starting from scratch. Most of us aren't going to be earning $20 a post or more for a while.
Now, how much denotes 'good money' changes for each of us. But also leads to a slippery slope of thought of depending on Steemit for money. While anything we earn is quite nice, it's important to know that a big vote could stop coming, the price of steem could go down, or something else that would make your payouts drop seemingly out of nowhere.
You're better off viewing earnings here as a nice bonus. Don't expect to be getting rich off it.
Q: I want to quit my job! Can I just do Steemit fulltime?
Short Answer: NO!
I totally understand wanting to quit your job and just post on Steemit fulltime. I've been there myself and how wonderful that would be. However, as content creators we don't have assurances on getting paid. Maybe in the future this could be an option for some of us, but right now it just not a good idea.
Feel free to ask me anything. I'm here to Help!


Previous Helpful Posts for Newbies

Are you new to Steemit and Looking for Answers? - Try https://www.steemithelp.net.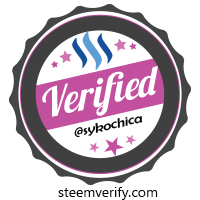 Image Sources:
Frustrated