Written by @ndre1224 – SportsChain Analysts
Tampa Bay Buccaneers – 2017-18 NFL Season Analysis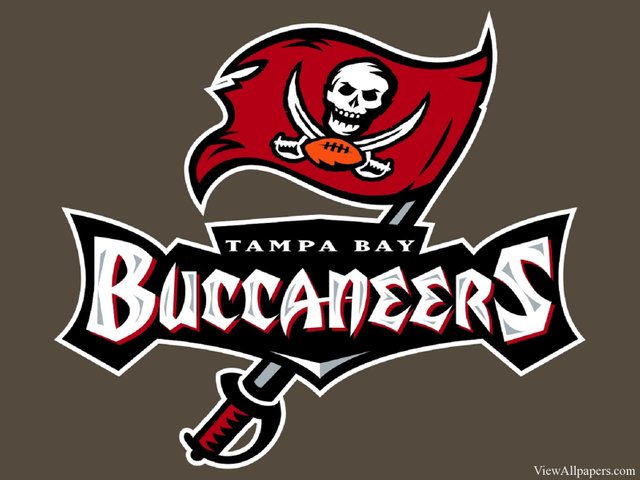 image source
Player's To Watch:
QB Jameis Winston
Thanks to the HBO show "Hard Knocks" being hosted by Tampa Bay this season, it is clear that Jameis Winston is the Buccaneers number one asset. He is a leader on and off the field and is an incredibly talented young quarterback that is backed by the entire team, including the veterans. This being his 3rd NFL season, Winston will look to improve his decision making after throwing a total of 33 interceptions over his first two years. Although, the 23 year old has also had success, throwing for just over 4,000 yards in each of his first two seasons, totaling 50 passing touchdowns and 7 rushing touchdowns. Now that he has one of the best receiving tandems in the game to work with, look for Jameis to improve his game and the Buc's record this year. Winston should bring a lot of hype into the season and it should be very interesting to see how everything unfolds this year.
Jameis Winston Career Stats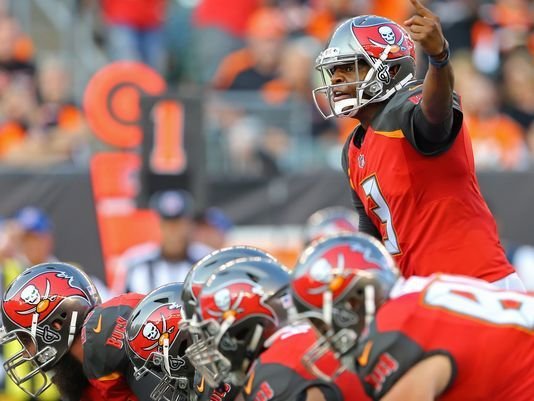 image source
DT Gerald McCoy
If you have been watching the NFL for the last 7 years and don't know who this guy is yet, I suggest you pay attention to him as he enters his 8th season in the league. This beast was drafted 3rd overall by Tampa Bay in the 2010 draft, in front of pro bowlers Trent Williams, Eric Berry, Russell Okung, and Joe Haden, and right behind Ndamukong Suh. He has been a pro-bowler the last five consecutive season and is an absolute menace for offensive lines around the league to stop, as he has compiled 42.5 career sacks. Look out for McCoy this year, as he is the #1 ingredient to this team's defense and will be a large reason for their success if he can stay healthy. We should expect him to be in the Pro Bowl again and hopefully in the playoffs.
Gerald McCoy Career Stats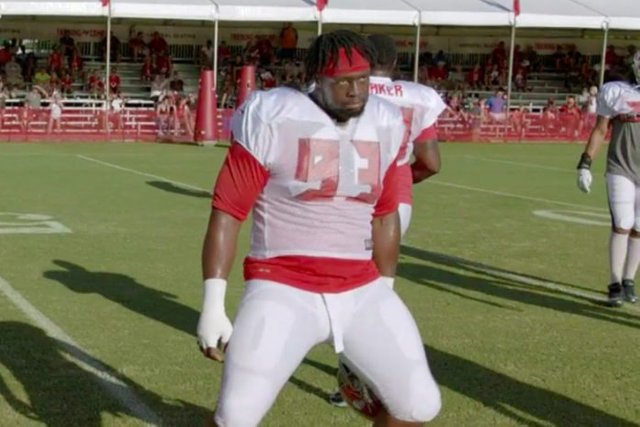 image source
Watch Gerald McCoy's Dance Moves as Seen on HBO 's Hard Knocks
2010 NFL Draft Results
WR Mike Evans
This 4th year Texas A&M product has burst his way on to the scene as one of the league's most talented wide receivers. At the age of 24, he already has already recorded three seasons with 1,000+ receiving yards, to the total tune of 3,578 yards, increasing every year. Look for this trend to continue as he now has an elite receiver to share the burden of opponents secondary with, now that DeSean Jackson has signed with the team.
Mike Evans Career Stats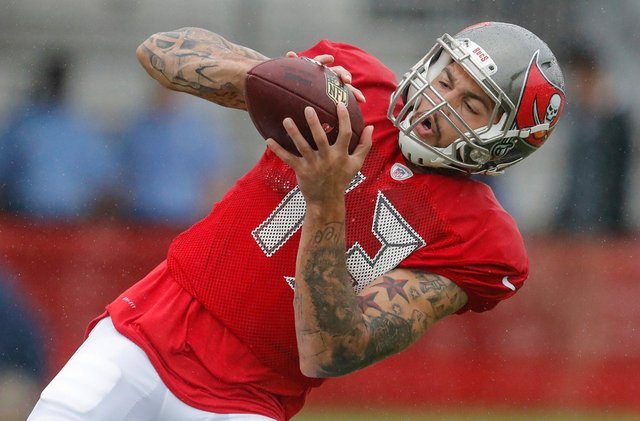 image source
Key's to Success:
Handling the Run Game - There is a tough situation going on in Tampa Bay, as they will start the regular season without starting running back, Doug Martin, as he will be serving a 4 game suspension for violating the NFL's drug policy. This will be Doug's 6th year in the league, as he told HBO Hard Knocks, "I've got to start acting like a vet." The talent is there but trouble with the league and injuries have hindered Martin's production. In the two seasons that Doug played a full 16 game schedule, his rookie year of 2012 and 2015, he rushed for 1,400+ yards. We know the talent is there, it's just a matter of keeping him on the field. With Martin out the first four games, look for Jacquizz Rodgers and Charles Sims to fill the void as well as back him up upon his return. This could be a very versatile backfield if they can remain healthy, as that has been an issue in recent years past.
Doug Martin Career Stats
Tampa Bay Buc's Depth Chart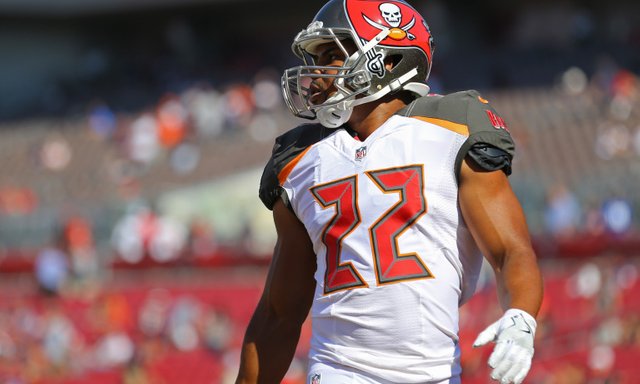 Doug Martin source
Kicking Situation - It has been an interesting training camp in terms of kicking in Tampa Bay. The Bucs drafted Roberto Aguayo last year in 2016 from Florida State. He was known as one of the most consistent kickers in college football history, but that was not the case in his rookie season, going 22 for 31, just 71%! To help put a fire under Aguayo's ass, or replace him, Tampa Bay brought in veteran kicker Nick Folk from the Jets this off-season. As recently seen on episode 2 of this season of Hard Knock's, Roberto has been cut by the Buccaneers and have named Nick Folk their starting kicker. Shortly after, Aguayo was scooped up by the Chicago Bears, where he went on to miss his first pre-season field goal attempt with them. Hopefully Nick Folk can be an improvement for this year, as making field goals last year was a severe issue that seriously hurt the Bucs' chance for success.
HBO Hard Knocks Kicking Situation
Key Matchups:
Week 5: October 5 8:25 PM ET vs. New England Patriots
Week 15: December 18 8:30 PM ET vs. Atlanta Falcons
Week 16: December 24 1:00 PM ET @ Carolina Panthers
Week 17: December 31 1:00 PM ET vs. New Orleans Saints
Key Departures:
CB Alterraun Verner
K Roberto Aguayo
Key Additions:
WR Desean Jackson
DT Chris Baker
K Nick Folk
DeSean Jackson, the 30 year old star receiver is entering his 10th NFL season, and first as a Tampa Bay Buc. The addition of DJax will take attention off of Mike Evans and be huge for the offense, making things a little easier for Jameis Winston and Evans. This means that all three should see a nice uptick in production, making the offense better as a whole. Evans and Jackson could even be argued as the best receiver tandem in the NFL.
DeSean Jackson Career Stats


image source
2017 Draft Class:
Round 1, No. 19 overall: O.J. Howard, TE, Alabama
Round 2, No. 50: Justin Evans, S, Texas A&M
Round 3, No. 84: Chris Godwin, WR, Penn State
Round 3, No. 107: Kendell Beckwith, LB, LSU
Round 5, No. 162: Jeremy McNichols, RB, Boise State
Round 7, No. 223: Stevie Tu'kolovatu, DT, USC
2017 Buccaneers Draft Class source
---
Can the Buccaneers get back to the playoffs after a 10 year slump?
Prediction:
Buccaneers go 10-6 and make the wild card and break their 10 year playoff slump, however, it will be very difficult to get past their division rivals, the Atlanta Falcons.
Tampa Bay Buccaneers: http://www.buccaneers.com/
Thank you for reading
-- @ndre1224 --
Read More @

32 Teams in 32 Days - Countdown to the NFL Season