Getting rid of the Negative 

This article follows on from my post where I introduced energy work and chatted "Energy Healing & The Law of Attraction". In that article I focused on Adding and Working on the Positive, so today I would like to talk about 'Getting Rid of the Negative'. 

We all understand what it means to get rid of the negative, but in terms of our energy and healing our own energy, what does this mean and how can we do it? 

If we go back to visualising that all the energy inside our aura is like it is inside a big balloon and contained my our aura, and all energy outside of our aura is the world or global energy, this will help us to understand the different ways that we are connected to negative, low, dark and evil energies. 

Inside our Aura 

The energy inside our aura relates to us personally in some way and is like an energetic movie of our life and past lives too. Whatever has happened to us will be stored here unless we have done energy work to release it, so quite a Pandora's box for most people!  

The way to remove or release unwanted energy inside our aura is with releasing energy work. 

Outside our Aura 

Now outside our aura is pretty huge, because that is all global energy!  We are all connected to various different global energies, depending on our beliefs and experiences. Some of these connections are really strong and have a powerful magnetic effect over us, like addictions, so we need to do 'Disconnecting Energy Work' to free ourselves from these global connections. 

CUTTING TIES - Direct Ties and Bonds to Other People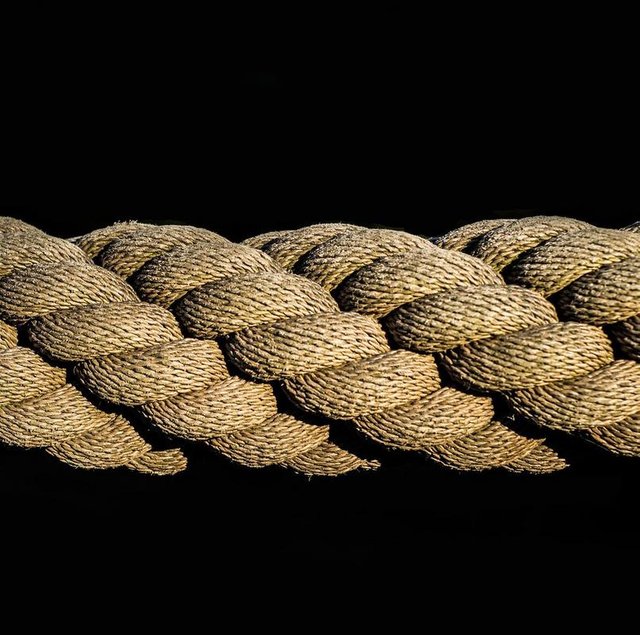 Source - pixabay.com

We have energetic ties or bonds with: 
Blood family, Spouses, Partners
Bosses, co-workers 
And anyone we have had a close connection with  
Places we have lived, worked at or spent a lot of time there 
Clubs, societies, groups of people including on social media! 
Religions, churches etc 
All illness we may have or had in the past 
All 'genetic illness or issues' 
Going deeper, evil through initiations, contracts, vows and past lives 
A Cutting Statement is:
Pure Source / Intention cuts all ties, bonds and energetic connections that connect me to . . . . . . a person, place, issue, group etc.

ALL TIES, BONDS & CONNECTIONS ARE NEGATIVE! 

A bold statement to make I know, but 'Pure Flows Freely' and does not connect, tie, anchor or use any type of force on us. 

To feel the pureness and good in any relationship or connection with other people, pets, places, groups etc we need to cut ties to the negative, and this needs doing regularly because life is in constant change. It is very healthy and desirable to 'cut ties' to everyone we know and have known to free us from collecting lots of energy ties to lots of people. 

When I was really ill with severe adrenal fatigue, I cut ties to everything I could think of and went on a mission to be free from all ties! This is a huge area so it's not easy to be totally free, but the more we work on this the freer we become.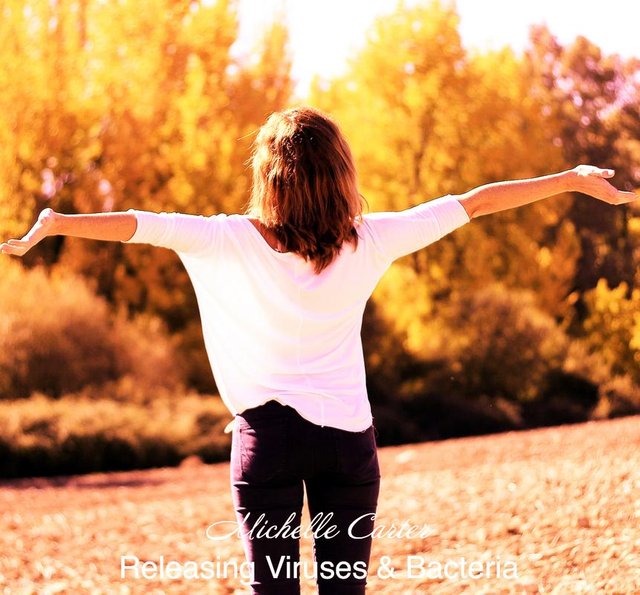 Source - pixabay.com

Energy Releasing is a method of letting go of all the thoughts, feelings, emotions, beliefs and patterns that are not allowing us to be our True Inner Selves and living the life we desire. 

When we are doing releasing work we are getting rid of those energies that are not working to make us feel good, so all those false thoughts and beliefs like I'm not good enough, no one values me, I'm useless and no good, I can't earn lots of money, I'll never have enough and so on and also low emotions that have been trapped in us such as sadness, trauma, grief, shame, guilt etc. 

We cannot move into happier higher vibrational living with so many negative energies being stored inside our energy field and having so many negative patterns running in our heads, so doing releasing work is removing these energies from our mind, body, spirit and energy field, so they are no longer working against us.
Releasing energy work is telling the unwanted energy to go, so an example of a release is: 

Pure Light releases all energies of grief / not feeling good enough from the whole of my being now. 

The more specific you are with describing what you are releasing then the more powerful the release will be. This is being specific and going to the bottom of a dandelion root and getting the whole root out in one go, or being less specific and more general will be mowing the head of the dandelion so you can't see it anymore but there is more hidden under the surface. 

Each time you repeat a releasing statement it will work on deeper layers until you manage to release all the energy for that specific issue.  

I have created various Releasing Audios to help people to release issues that are affecting them and spoiling their lives and happiness, including:
Cleansing Your Energy Field and Daily AM & PM Cleansing Audios
Releasing Low Emotions & Core Beliefs Package
Releasing Fears & Phobias
Health & Well-Being - releasing through the whole of your physical body and past lives
Lifestyle - Being Disorganised, Motion Sickness and Lack of Wealth
Light & dark - Being Attacked by dark entities, Protection Energy Work, Releasing Spells & Curses
Self-Love - Releasing blocks to feeling love and feeling your heart energy
Various Health Issues 
You can read more about my Releasing Audios here. https://michellecarter.co.uk/collections/audios-1/releasing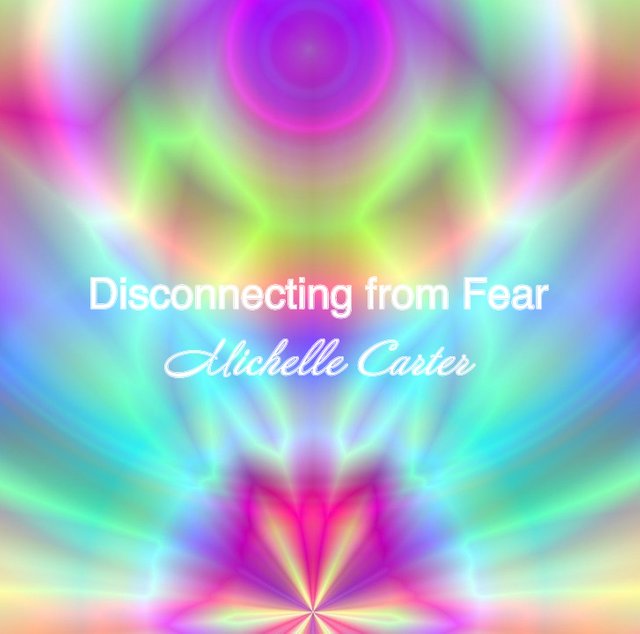 Source - Original image - pixabay.com

After having spent many years doing energy work I have found that some issues are incredibly stubborn and just don't seem to want to fully clear out and dark energies would have to be in this category along with feeling the energies as they release and go. 

Disconnecting energy work is cutting yourself off from the supply, so if you don't charge your phone then it will not work and this is the principle for disconnecting. Sometimes we seem to be 'plugged into' a continuous supply of unwanted energies so we need to 'unplug' ourselves so we can be free.
A Disconnecting Energy Statement is:
Pure Source / Intention disconnects me from all energies of  . . . . . . fear of lack / addictions to alcohol etc
When we have fully disconnected from something, released any remaining energies stored in us and filled with Pure Energies then we will be free from this energy and will no longer attract it into our lives.
Audios include the following categories / packages:  
Disconnecting from Addictions
Disconnecting from Releasing Symptoms
Disconnecting from Grief, Upset & Sadness
Disconnecting from Fear
Disconnecting from Lack of Wealth
Disconnecting from Mind Control
Disconnecting from Dark, Floating into Light
Disconnecting audios will need to be played a lot to work. I recommend you listen once and see how you feel and then slowly build up to looping them. Please do use my Super Clearing or Float Clear Transmissions when doing disconnecting work, unless you have already used the 'Disconnecting from Releasing Symptoms Audio'. 
They work on silent and will give an extra boost if you listen through headphones.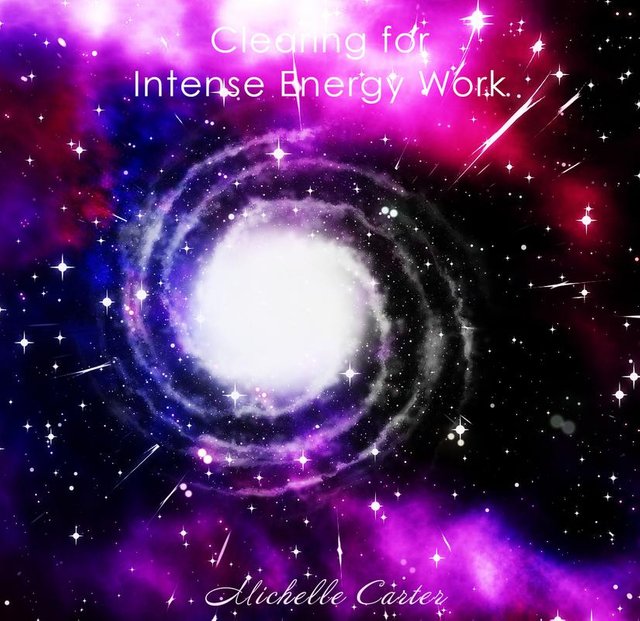 Source - Original image - pixabay.com

After we have done releasing energy work telling the unwanted energies to leave our energy we need to make sure that the energies leave our whole energy field and are sent back to source so we cannot feel them and they can't sneak back in!
 
If we do too much releasing, or it works much deeper on some issues than we expected then we can feel overwhelmed as all the energies leave us but don't fully clear.
 
My clearing audios are designed specifically to clear all the energies that are hanging around and not clearing direct to source. They are multi-layered so there are many layers of energy work all being done to really clear the excess released energies out super quick!

A Clearing Statement is:
Sending all Releasing Energies to Pure Source to be Purified
My Clearing Audios are:  
Disconnecting from Releasing Symptoms Audio
Clearing for Intense Energy Work
Float Clear Transmission
Super Clearing Transmission

Clearing audios can be played as much as you like and can be looped 24/7. I recommend you listen before, during and after doing releasing work and keep looping them if you are feeling the energies leaving. 
They work on silent and will give an extra boost if you listen through headphones.


Other energy that I will discuss in another post include:
Working in the Quantum Field: 
 To read my other posts - click here  
© Copyright Michelle Carter