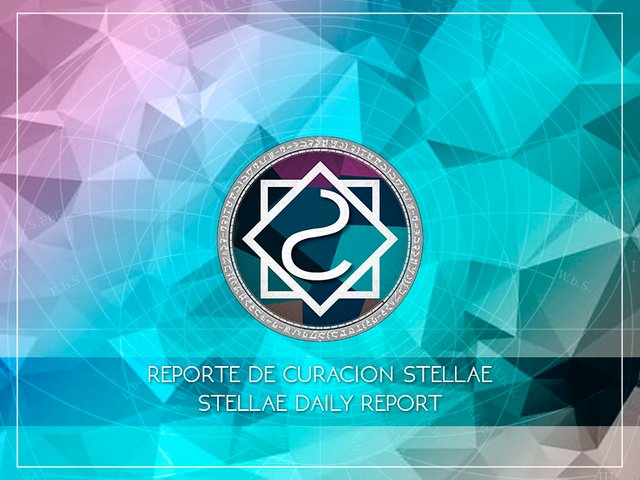 Los astros traen para ti... | The stars bring for you...
Presentamos nuestro reporte de curación diario de manos de Stellae, equipo de curación del proyecto @elarca para la comunidad de artistas hispanos.
We present our daily curation report from the hands of Stellae, the curation team of the ark project for hispanic community.

Equipo de Curación STELLAE | Reporte 25 de Febrero de 2019.
STELLAE Curation Team | Daily Report.
Las curaciones de nuestro equipo se realizan gracias al apoyo de todas aquellas personas que delegan SP a
@stellae
y que deciden apoyarnos a través de nuestro trail en steemauto. ¡Muchas gracias!
The cures of our team are made thanks to the support of all those people who delegate SP to @stellae and who decide to support us through our trail in steemauto. Thank you very much!
---

Enlaces de interés:
Proyecto El Arca "The Ark Project" | 2019 RoadMap + Actualizaciones "Updates".
Powering Up con Steem Monsters. | Equipo de Curación STELLAE | STELLAE Curation Team.

Unete a nuestro proyecto | Join our project:




Apoya al equipo de Curación Stellae | Support curation team:
Delegate 25 SP | Delegate 50 SP | Delegate 100 SP
Delegate 250SP | Delegate 500SP | Delegate 1000SP
Sigue nuestro | Follow our trail de curación (curation trail)

Haz un donativo al proyecto enviando cualquier cantidad de STEEM/SBD a @elarca
(Make a donation to the project by sending any amount of STEEM/SBD to @elarca).
Dona cartas de Steem Monsters a @elarca.play (Donate Steem Monsters cards).