Equipo de Curación STELLAE | STELLAE Curation Team | Actualizaciones de Proyecto | Project Updates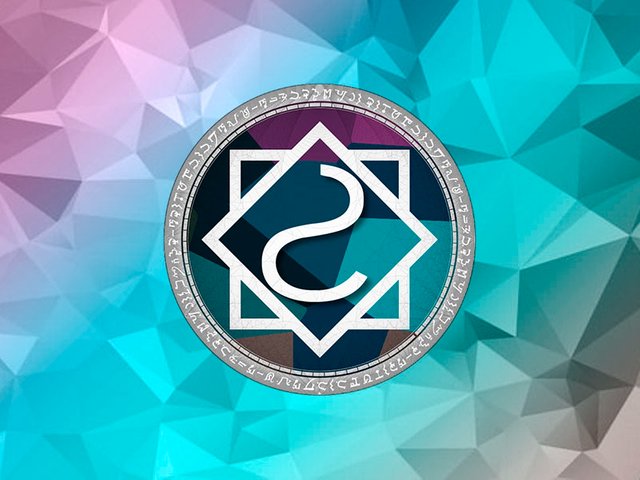 Equipo de Curación STELLAE | STELLAE Curation Team
Actualizaciones de Proyecto | Project Updates
"Los astros traen un mensaje para ti: el camino que sigues es el correcto."
Ya hace más de cuatro meses desde el inicio de operaciones del equipo de curación STELLAE, equipo mediante el cual se han llevado a cabo más de 600 curaciones destinadas al apoyo de diversos artistas hispanos que día a día comparten su contenido con la comunidad de Steem.
El equipo de curación stellae ha tenido como base el recompensar a 5 artistas diariamente cuyo trabajo representa la calidad que la comunidad merece. @Juandvg ha sido el pilar fundamental del crecimiento de este espacio cuyo ojo clinico ha permitido hacer todo esto posible, en conjunto con el apoyo de @zaxan e @ilazramusic, dedicando muchas horas de su día a día a este espacio.
It's been more than four months since the STELLAE healing team began its operations, a team that has carried out more than 600 healings in support of various Hispanic artists who daily share their content with the Steem community.
The stellae healing team has been based on rewarding 5 artists daily whose work represents the quality that the community deserves. Juandvg has been the fundamental pillar of the growth of this space whose clinical eye has allowed to make all this possible, together with the support of @zaxan and @ilazramusic, dedicating many hours of his day to this space.

¿Que busca el equipo de curación stellae?
What is the stellae curation team looking for?
Incentivar a los artistas hispanos.
Realiza una mejor revisión del contenido artístico.
Seleccionar artistas para nuestras editoriales como medida de difusión.
Invitar a la mejora del contenido comunitario.
Buscar la participación de los usuarios en la comunidad.
Llevar la blockchain al mundo offline mediante la realización de actividades artísticas sociales financiadas con los ingresos recaudados por el proyecto en apoyo a artistas emergentes hispanos.
— Incentivize Hispanic artists.
— Perform a better review of artistic content.
— Select artists for our publishers as a diffusion measure.
— Invite community content improvement.
— Seek the participation of users in the community.
— To take blockchain to the offline world by carrying out social artistic activities financed with the income collected by the project in support of emerging Hispanic artists.

Porcentaje de voto y cambios esperados para este año 2019.
Voting percentage and changes expected for 2019:
Siempre hemos considerado que al ser una única cuenta curadora dentro del proyecto @elarca es necesario velar por el mayor porcentaje de curación posible a estos artistas y así permitir que nuevas personas puedan optar por un voto de gran valor en la comunidad hispana. Labor que actualmente pocos proyectos pueden ejecutar y los cuales en su mayoría son de habla inglesa, limitando a los usuarios a redactar sus trabajos artísticos en este idioma.
Es por esto que en un futuro esperamos poder contar con un mayor apoyo que nos permita realizar curaciones al 100% con una ganancia de al menos $2, permitiendo además aumentar las curaciones diarias a un máximo de 10.
Así mismo, hemos decidido que el poder de votos será usado únicamente para:
a._ Realizar curaciones a artistas hispanos.
b._ Votar los reportes de curación diario para permitir el crecimiento orgánico de nuestra cuenta curadora @stellae.
Las demás cuentas del proyecto dejarán de recibir el voto automático del equipo de curación.
We have always considered that being a single curator account within the @elarca project it is necessary to ensure the highest possible percentage of healing to these artists and thus allow new people to opt for a vote of great value in the Hispanic community. Work that currently few projects can execute and which are mostly English-speaking, limiting users to write their artwork in this language.
This is why in the future we hope to be able to count on greater support that will allow us to perform 100% cures with a profit of at least $2, also allowing us to increase the daily cures to a maximum of 10.
Likewise, we have decided that the voting power will only be used for:
a._ Continue performing curations for Hispanic artists.
b._ Vote daily curation reports to allow organic growth of our curation account @stellae.
All other self project accounts will no longer receive an automatic vote from the curation team.

Mejoras gráficas | Graphic updates.
Si eres un fiel seguidor de nuestra trayectoria te habrás dado cuenta que el blog tiene una nueva imagen.
No solamente Stellae ha cambiado, sino que además todo el proyecto @elarca ha mejorado en cuanto a imagen, haciéndole más fresco y a su vez artistico. Una muestra de que este es un proyecto que está en constante evolución y está abierto a cambios para su mejora.
If you are a faithful follower of our trajectory you will have noticed that the blog has a new image.
Not only has Stellae changed, but also the whole ark project has improved in terms of image, making it fresher and artistic at the same time. A sign that this is a project that is constantly evolving and is open to changes for improvement.

Formas de apoyarnos en este nuevo año.
Ways to support us in this new year:
a._ Delegando: este medio permitiría un mayor poder de voto lo cual nos ayudará a apoyar en mayor medida el trabajo artístico hispano y a su vez nos ayudaría a sustentarnos mejor como proyecto.
b._ Apoyando nuestro trail: muchos inversores a veces resultan un poco escépticos sobre si apoyar o no a un proyecto con delegaciones, sin embargo hoy día existe un medio más factible para ellos el cual es el uso de trails mediante Steemauto. No importa qué porcentaje de voto apliques, el apoyo siempre será recibido.
c._ Donando STEEM/SBD al proyecto: el mismo será convertido en steem power.
d._ Donando Booster Packs/Cards a nuestra cuenta de Steem Monsters @elarca.play: hemos anexado esta modalidad al proyecto para así permitir conseguir recompensas mediante esta DApp y ser convertidas en Steem Power.
a._ Delegating: this means would allow a greater voting power which would help us to support Hispanic artistic work to a greater extent and at the same time would help us to support ourselves better as a project.
b._ Supporting our trail: many investors are sometimes a little skeptical about whether or not to support a project with delegations, however today there is a more feasible means for them which is the use of trails through Steemauto. No matter what percentage of votes you apply, support will always be received.
Donating STEEM/SBD to the project: it will be converted into steem power.
Donating Booster Packs/Cards to our Steem Monsters account @elarca.play: we have annexed this modality to the project in order to obtain rewards through this DApp and be converted into Steem Power.
---

Enlaces de interés:
Powering Up con Steem Monsters. | Un llamado a las estrellas. | STELLAE Curation Team | Project "the ark" @elarca

Unete a nuestro proyecto | Join our project:




Apoya al equipo de Curación Stellae | Support curation team:
Delegate 25 SP | Delegate 50 SP | Delegate 100 SP
Delegate 250SP | Delegate 500SP | Delegate 1000SP
Sigue nuestro | Follow our trail de curación (curation trail)

Haz un donativo al proyecto enviando cualquier cantidad de STEEM/SBD a @elarca
(Make a donation to the project by sending any amount of STEEM/SBD to @elarca).
Dona cartas de Steem Monsters a @elarca.play (Donate Steem Monsters cards).