Siempre hay algo que ayuda a mejorar o calmar el estres nuestro estado de ánimo 😥. Para mí, las piscinas🏄 y los lugares naturales de visita ❄ que transmiten tranquilidad son los ideales para eliminar el estrés.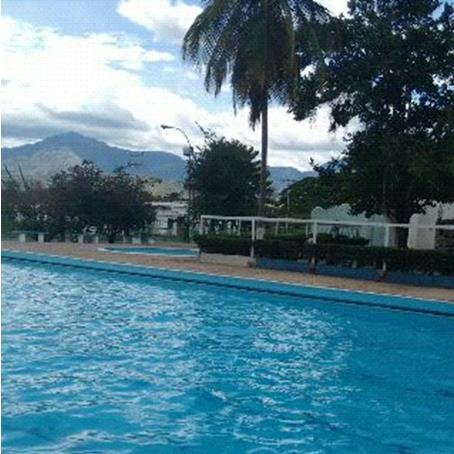 Este año pocas veces he ido a visitar el Club La Pradera, pero una de las cosas que me ayudan a liberar la carga de trabajo😓😰 es ir a este club y darme un baño💦💥 en la piscina que mantienen allí, es un excelente lugar para compartir con familiares👪 y amigos o solo, ¡siempre lo pasarás bien! Recibí muy buena atención del personal del club😊😎.
Desde la piscina, me deleita la hermosa vista de las montañas junto a la neblina que se forma en la tarde, algo grandioso generalmente se siente en paz😄, un aire limpio y natural donde no hay humo ni ruidos fuertes, sin jefes🚓 ni computadoras, extremadamente relajante es este lugar para mí.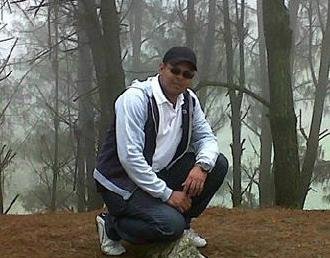 Continuando con mi historia, otra de las cosas que suelo hacer para relajarme es visitar una ciudad llamada "La Puerta" en el estado de Trujillo✈, un lugar hermoso que nos brinda un lugar fresco ya veces frío, un lugar tranquilo. donde podrá disfrutar de los ríos, montañas y un pequeño pero hermoso lugar llamado "La Lagunita"❄ en la cima de las montañas🚶, caballos y canoas🚣 listos para recrearse con la familia. Con solo llegar puedes notar el placer de tener vida en este mundo, un paisaje digno de una foto🌄.
Siempre debemos recordar que no podemos dejar de lado nuestras responsabilidades para con la sociedad✅, el trabajo es esencial para desarrollarse🏋 como persona🚂, familia o empresa, pero más allá de esto, la salud es primordial y estamos obligados a tomar Cuidándolo, una persona que trabaja y que no se relaja puede enfermarse continuamente❤. "Cuídate y diviértete como yo"

Todas las imágenes son de mi autoría.
This is an Invitation to join #ccc for Guaranteed 👍 Daily Income 💵 and Payout 💸 for Newbies (2.0) 🐟 🐜 🐛 in #ccc 👣 and Follow 👣 the Honor Code 🏅 - the Creed (Conditions and Limits Inside)
AND
the latest update <<< please click to read.

Este articulo fue publicado previamente en ingles para el concurso de @Marblely, espero que lo hayan disfrutado, si tienen alguna recomendación, por favor dejen un comentario.
Esto ha sido todo por el momento.