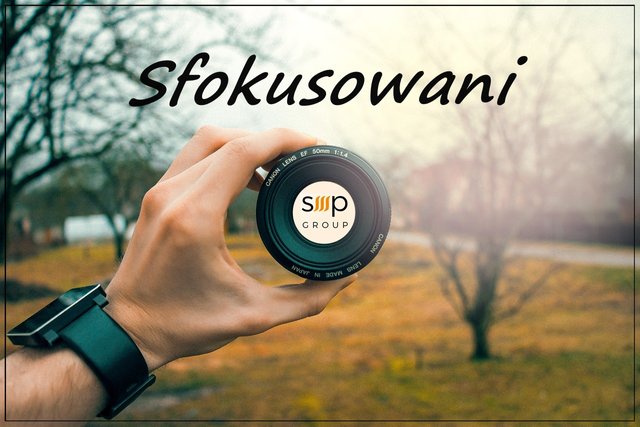 Witajcie!
Z tej strony
@julietlucy
Właśnie zakończył się pierwszy etap pierwszej edycji naszego nowego konkursu. Frekwencja przerosła moje najśmielsze oczekiwania. W zabawie udział wzięło 12 osób. Dzięki temu poznaliśmy wiosnę w dwunastu różnych odsłonach, a nawet trzynastu bo i ja zainpirowana tematem dodałam zdjęcia od siebie. Ja uczestnicze poza głosowaniem, więc formalnie zgłoszeń mamy dwanaście.
Wiosna... od klimatycznych zachodów i wschodów słońca, przez kolorowe kwiaty i soczystą zieleń traw, koty, lisy, bociany, aż do szarych wczesno wiosennych krajobrazów a nawet bałwanów ze śniegu.
Tyle tego było! Wszystko takie różne a wciąż w ten samej tematyce! Dziękuję Wam wszystkim za udział i za tak pomysłowe i piękne zdjęcia. Liczę, że będziemy się spotykać w następnych edycjach!
Dziękuję również sponsorom: @bartheek i @ptaku.
---
Zanim przejdziemy do tematu drugiej edycji chciałabym uściślić kilka rzeczy:
tytuł: wymagane jest słowo "sfokusowani", ale nie jest powiedziane, że musi to być jedyne słowo w tytule. Można więc połączyć wymagane słowo ze swoim tytułem, tak jak na przykład zrobił to @smazur-foto - "Sfokusowani na podlasiu";
opis: niektórzy nie dodają ani słowa - żaden problem, ale miejscie na uwadze to, że są osoby, dla których opis zdjęcia może być dodatkowym plusem przy wyborze najlepszych prac;
tag: ze względów technicznych do następnych zgłoszeń prosimy o dodawanie tagów: #pl-fotografia i #sfokusowani;
kilka zdjęć: zasada "tylko jedno zdjęcie na jednego autora" oznacza, że możecie wstawić ich kilka (jak i ja sama to robię), ale musicie pamiętać, że ocenie podlega PIERWSZE ZDJĘCIE!;
termin: prace możemy zgłaszać od momentu ukazania się poniedziałkowego postu z tematem do niedzieli do ukazania się Niedzielnika, pod którym prosimy steemian o głosowanie. Pierwotnie miało to trwać do soboty do północy, ale nie bądźmy tacy sztywni. @sarmagames przekroczył termin i dodał swoją prace do konkursu, ale wciąż było to przed ukazaniem się Niedzielnika więc czemu nie?
Reszta zasad pozostaje bez zmian. Czyli tak jak było opisane to tutaj. Niewiadomo jakie jeszcze niejasności wyjdą w praniu więc wciąż zastrzegamy sobie prawo do zmiany zasad.
---
Głosowanie na uczestników pierwszej edycji jest tutaj i trwa ono do niedzieli do momentu ukazania się Niedzielnika.
---
Temat drugiej edycji konkursu to woda.
Krople wody, deszcz, kałuża, jezioro w pobliżu, może rzeka, może morze? Wiem, że każdy z Was zaprezentuje coś świetnego w obrębie tego tematu!
Sponsorzy:
Ja-@julietlucy będę publikowała zdjęcia w zabawie, ale nie można oddawać na mnie głosów.
Pstrykajcie i dołączajcie do zabawy!
---