When you have multiple Thread Groups in JMeter, in default mode all threads will run in random order. Suppose that you have 5 Thread Groups. If you run them without consecutive, probably execution order will be like TG3, TG5 ,TG2, TG1, TG4 or something like that.
But, if you set up consecutive configuration, they will be run by order. TG1, TG2 .... TG5.
To set up hat config, click on "Test Plan" in JMeter GUI, at the bottom you can see checkbox with "Run Thread Groups consecutively" text. Check that box.
You can see screenshot here: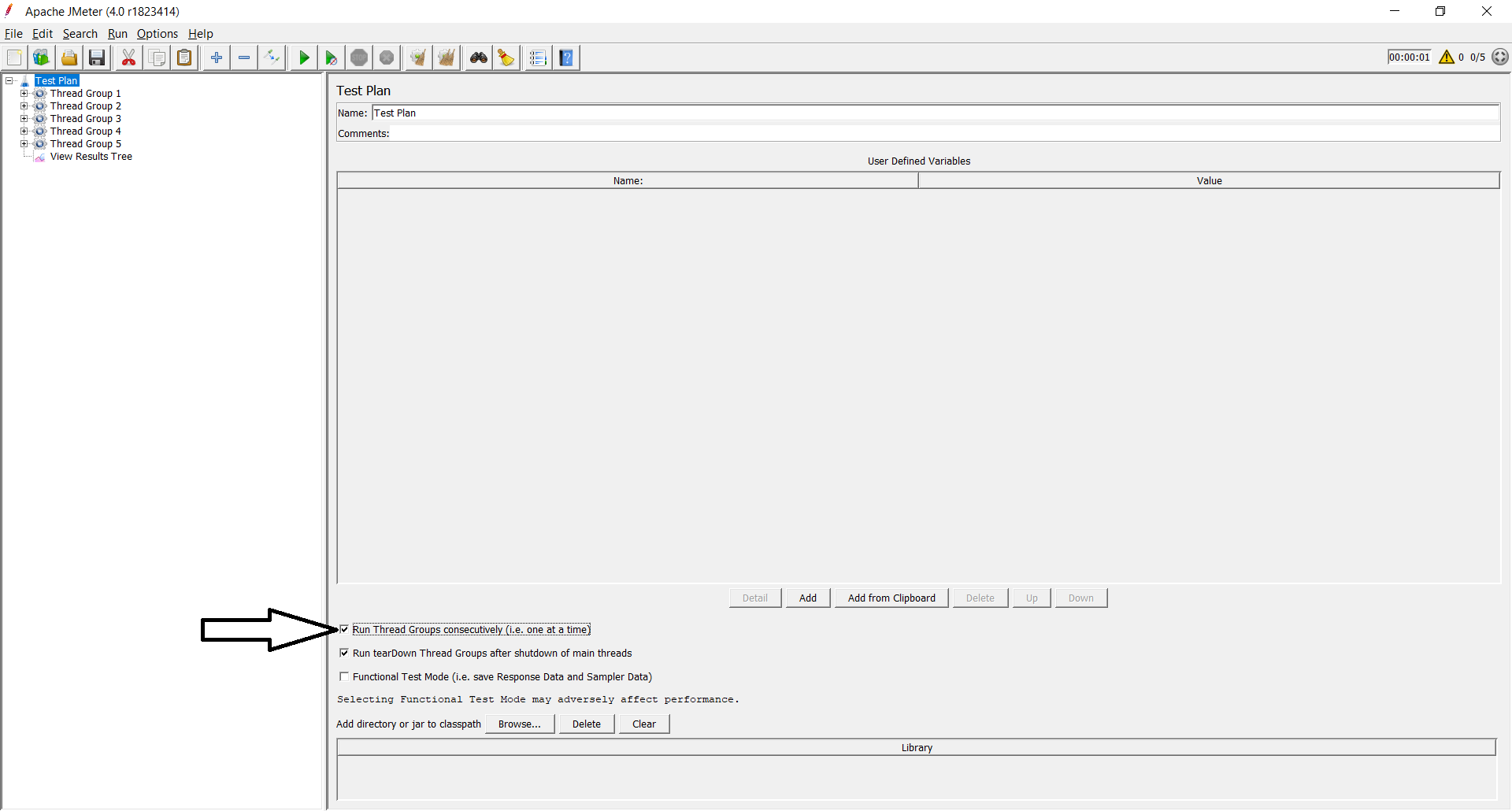 Have nice testing :)