There come points of reflection in life, where for some reason or another, we are forced to take inventory of how we've spent the limited time we've been gifted - and face the unpleasant realities of just how much we've wasted on stupid, useless, self-destructive tail-chasing, intellectual masterbation, attention-seeking, and all kinds of ridiculous immature shit that when fully accounted for, adds up to nothing less than a practical betrayal of our own souls.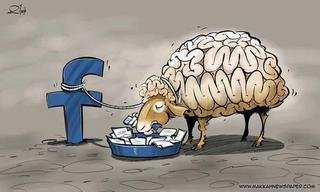 Here, at age 35, I look back and can't help but wonder, "where the fuck did the last 15 years of my life go? What do I have to show for it? Why is there a gnawing sense of discontent and unfulfillment that won't leave me alone? Why is my body waking me up in pain at 4am, what is the message my soul is trying to tell me?"
I once had this naive sense of invincibility, feeling like there was all the time in the world. So I took a casual approach to life. Yeah, I was ambitious and lived with an obsessive intensity at the same time. But for all the energy I put into various projects - most of the time, strictly with motivations and hopes of getting rich quick so then I could relax and pursue the things that truly mattered most - I can't help reflect and question, "what the fuck was I thinking having blown so much of my life away on completely meaningless SHIT?"
Of course, perhaps part of life entails hard lessons, and we all have to make mistakes from which to extract the wisdom that is both necessary to our soul journey and essential to be passed onto others such that they learn from our errors and might not repeat the same mistakes.
Nonetheless, reality checks can fucking hurt.
And one that's really come to my attention lately: just how much I allowed myself to be mindfucked and sabotaged by addiction to social media.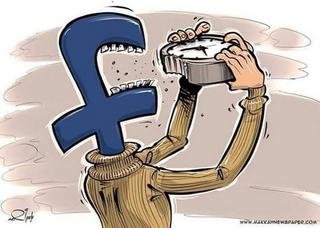 I've been aware of it for a while. And, I've been weaning off. Yet, none of that awareness or movement towards change can bring back lost time. It doesn't make up for the betrayals to my soul that have occurred over the decade of pouring my spirit into total bullshit.
At the time, it all seemed great.
I was connecting with people who seemed to share similar interests. I was learning all kinds of new interesting information. There was a sense of exploration and expansion that was envigorating.
But eventually, I realized that very few of those connections ran deep. The things I thought brought us together, perhaps didn't matter so much. Alot of the information I took in, amounted to little more than distraction. I scattered myself amongst so many groups and pages, surfing waves that led nowhere. And when all was said and done, there wasn't very much to show for it other than a decade of my limited lifespan vanished, the most important of goals my soul actually wanted unaccomplished, as I had flittered away my attention in the most unproductive directions, focus totally diverted from what really mattered.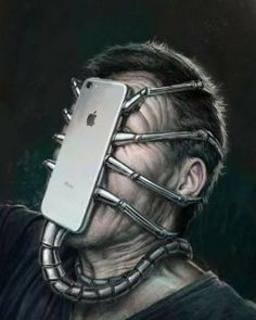 I allowed myself to be influenced by a ceaseless flow of opinions, my mind diverted into paranoid conspiracies and counterproductive belief systems. I valued the wrong things.
And while there were some people I met along the way whom were instrumental to the course of life events offline, who've meant alot and were definitely there for a reason, there's practically nothing, scanning over the course of the Facebook profile I had so diligently invested in, that brings any sort of satisfaction. Yes, those few relationships were probably worth it, and no regrets because of them. Though what stands out more than anything, is deep shame and embarrassment that I had been so foolish to not see that I was in the grips of an addiction just as powerful as any life-destroying drug, and had been channeling my soul in directions that probably did far more damage than good.
All the little details and examples of how... probably no reason to get into them. Not here, not now.
Yet, it's the little details that do matter. And perhaps, it was all those little details that I had overlooked along the way, that didn't seem like all that big of a deal at the time, that weren't apparent for what they were contributing to larger patterns, that added up to the bigger problem.
Lots of little details swept under the rug. Until eventually, that pile was so fucking big, and all the shit under there had become infested with mold, bacteria, and lethal viruses that there was no defense against.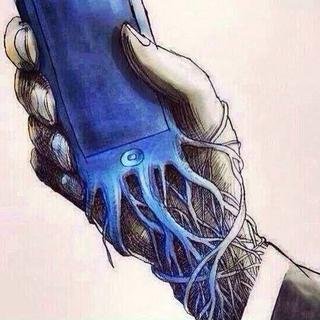 This all might sound a little dramatic. Though, it might also be a drastic fucking understatement.
The actual point of this writing wasn't to serve as an extended confession. Rather, it was to lead as an introduction into a video that speaks so powerfully to the ugly truths of what damage social media has done to our minds, souls, relationships, and fabric of society, that it probably ought to be watched by every man, woman, and child on this planet.
I rarely share videos here, as appreciate the value of all our time and attention, ensuring whatever is offered through this space shall be a worthy investment of yours.
And this video, I cannot recommend highly enough.
It speaks so directly to something we've all been affected so deeply and powerfully by, to issues that are so critical to address.
The masterful honesty within the mirror of these perspectives really provide a point of reference for seeing where we've gone so wrong with our use of this technology - both individually, ourselves, and collectively as a society and culture.
Without further ado, I invite you to make a 12-minute investment in yourself by watching this video with an open mind and heart, receptive to the feedback it provides and embracing the possibility for participating in the transformation of these matters that have been such a lethal epidemic in ways that have escaped our detection yet are essential to shift for all our well-being...