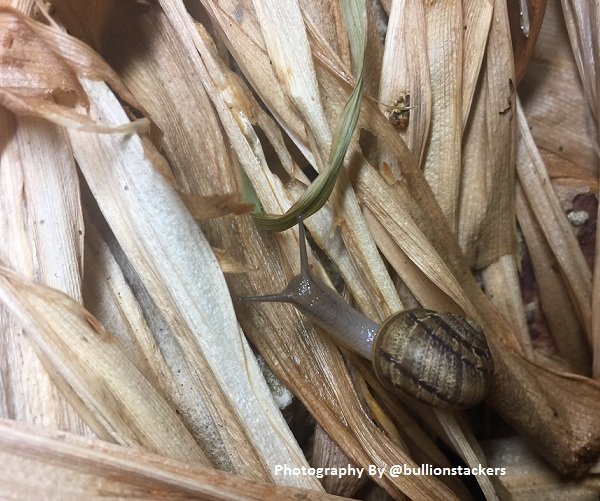 Another Night Photography Adventure for @bullionstackers , searching for #insects and creatures of the dark.
I found this lovely Snail - ( family species Gastropoda ), plotting along the dead plants with such long neck. So I sat down momentary, observing what it is doing.
My Lantern was so bright, it actually cause reaction to the Snail .
As you can see , the Snail are sensitive to light brightness.
This show you why, Facts , Snail are more active during night time. They hate Light.
They also do moves faster, if the ground is moist / wet.
As @ace108 were asking, why my Snail moving so fast?
The 6 facts

I do have Moist ground
It only eat Healthy Foods
It goes to the Gym daily , Did I said that? Ha ha ha
It doesn't smokes weed , that stuffs Bro @dumar022 were talking about.
It doesn't do thing like, @patelincho snails did. Ha ha ha
So if you wants, your Snail to move faster, send them to the gym and don't smoke that weeds stuffs.
---
This Snail is an Actor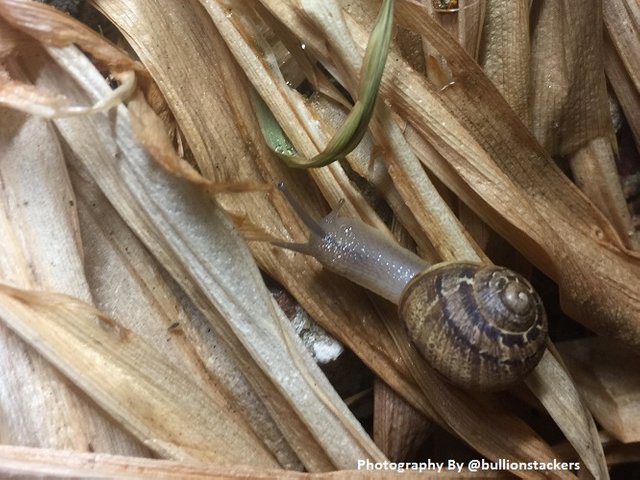 ---
Good at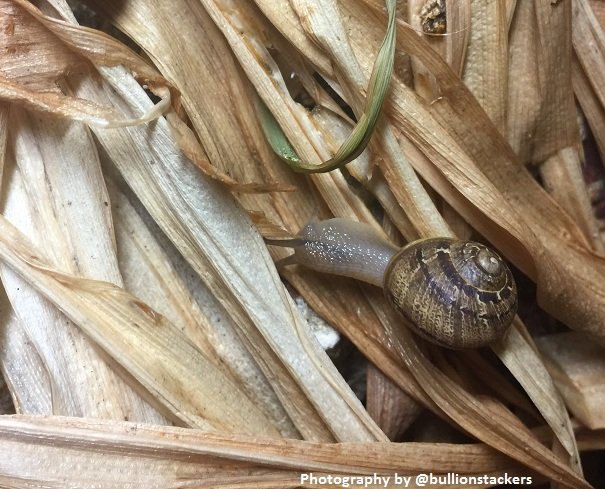 ---
Playing Dead?

My Snail is an Actor



Snail in Night Photography 10 - Photography and Written by @bullionstackers
---
---
Night Photography - Original By @bullionstackers
Camera Iphone 6 with Lantern Light.
All Copyright Reserve
---
If you Like it, Love It