Week Five of the #sixweekhealth Challenge -A Day With Exercise In Youth Park
Thanks @healthsquared and @sweetsssj for having this healthy lifestyle challenge. Has promised my little angels and decided to bring them to take up the challenge thanks to @healthsquared and @sweetsssj for such a meaningful event – A Day With Exercise in Youth Park, Penang.
真心感谢 @healthsquared and @sweetsssj 主办这个有意义的健康挑战赛。趁周末响应@healthsquared and @sweetsssj 这具有意义的#六-周健康挑战赛,决定带孩子们来到槟城的青年公园运动。
Frankly, during the #sixweekhealth Challenge, the happiest person in the world three little angels!
老实说,在这#六周健康挑战赛期间,最开心的就是三位宝贝!因为孩子们有机会可以享受健康的户外运动。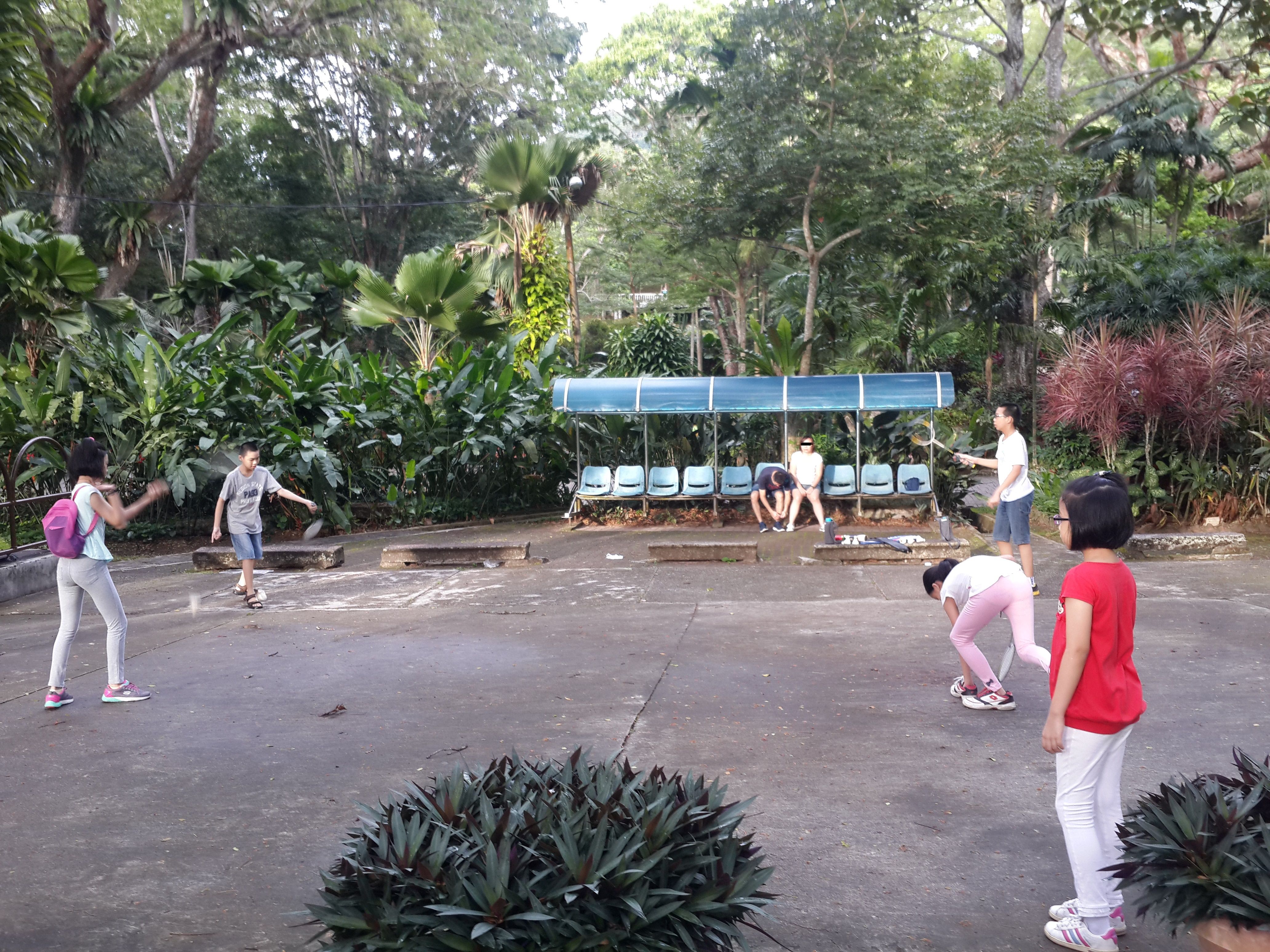 Photo taken using iPhone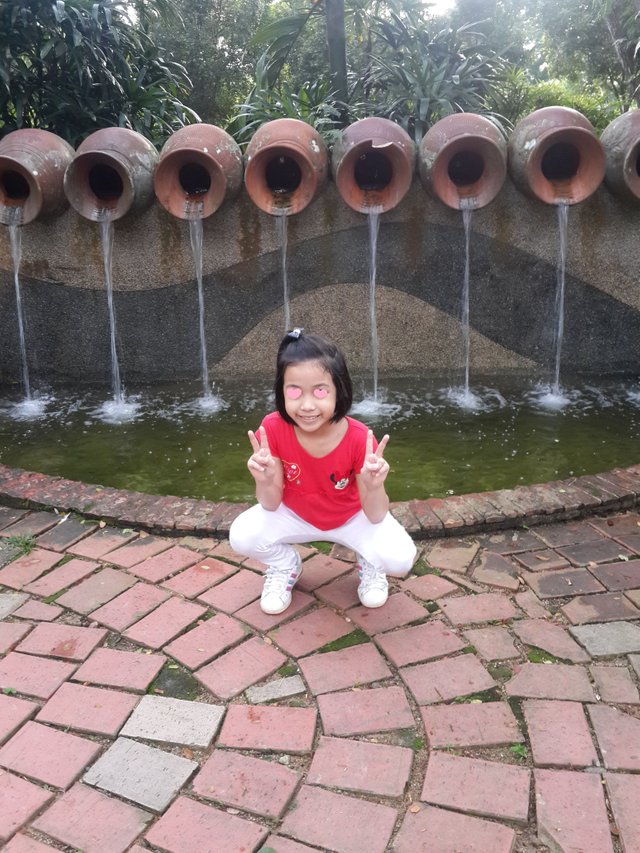 Photo taken using iPhone
Target : Penang Youth Park | 目的地:槟城植物公园
In fact, children are not a stranger in Penang Youth Park. A year ago, children had participated in an adventure camp that held in the same location. There, children were have to camp for three consecutive days and two nights.
Like many other outdoor occasions, they were longing for the arrival of such outing!
The night before departure, the children were excited, and took an early sleep (before 9:30pm) night before..
其实孩子们对槟城青年公园并不感陌生。一年前,孩子们曾参加了一个激励营,而这激励营的地点正是:槟城青年公园。而且孩子们还在这儿露营了三天两夜。
虽然孩子对此地一点也不陌生,每当计划带他们来这时,他们都会兴高采烈的迎接明天的到来!
出发的前一晚,孩子们很听话的9点半前就洗刷完毕,准备睡觉。
Natural Alarm Clock | 自动闹钟
Needless to say, all 3 little angels would be our alarm clock!
They got up and enjoyed for morning breakfast prepared by my wife. Then, we set off right away.
Time taken to Youth Park from our house is about 20 ~ 25 minutes away. Though it was still dark, they were very excited and never feel tired for waking up so early, instead, our car was filled with children's laughter and smiles. . .
不必说,今天自然闹钟当然非我孩子莫属啦!
孩子起床后。然后享用了太太准备早晨后,立刻出发。
青年公园离家大约20~25分钟车程。启程时天色还暗暗的,孩子没因此而安静,反而在车上一问一答,另一端则哼歌。反而是我和太太很有默契的微笑听着孩子们的笑声。。。直到目的地。
Self-Driven Exercise | 自由活动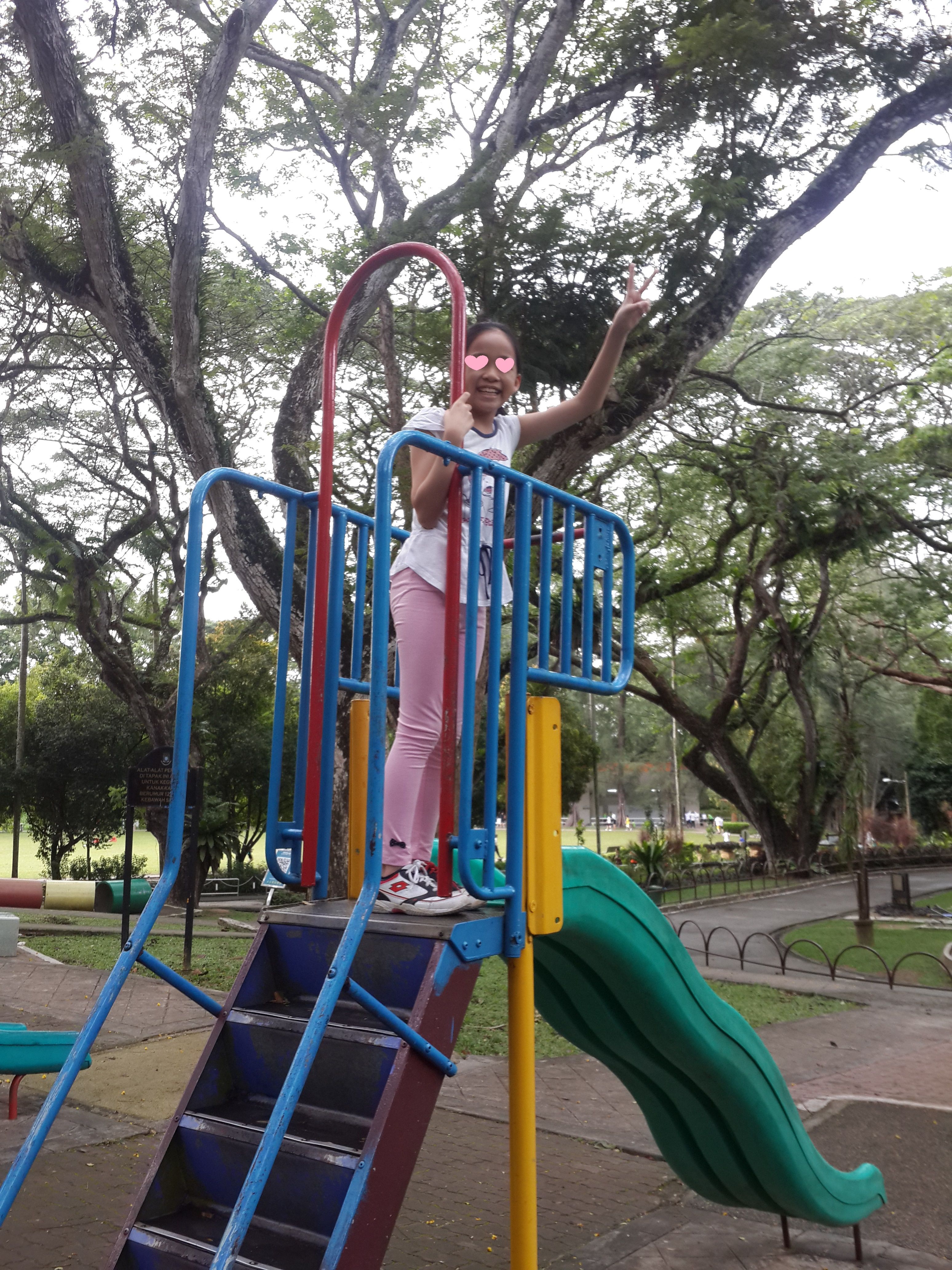 Photo taken using iPhone
Usually my wife and I have a consensus: as long as they do not contradict to our "safety-bottom-line", the children have absolute power to choose the way they wish to drain their energy.
My wife and I walk hand in hand the park, enjoy the world of two.
Although the children are literally free to enjoy their activities, they were within our sight.
While children were having fun, my wife and I slow jogged in the park and enjoying the scene of nature.
通常太太和我都有共识:只要不抵触安全底线,孩子有绝对的权力去选择游戏方式。
抵达目的地后的第一件事当然是三五成群的聚在一块儿,讨论游戏方式和游戏规则。不一会就不见人影了。
而太太和我则手牵手的漫步公园,享受一下二人世界。
虽然和孩子们各自活动,但孩子还是会在长辈的视线范围内活动。
Painful Yet healthy Exercise | 酸疼的游戏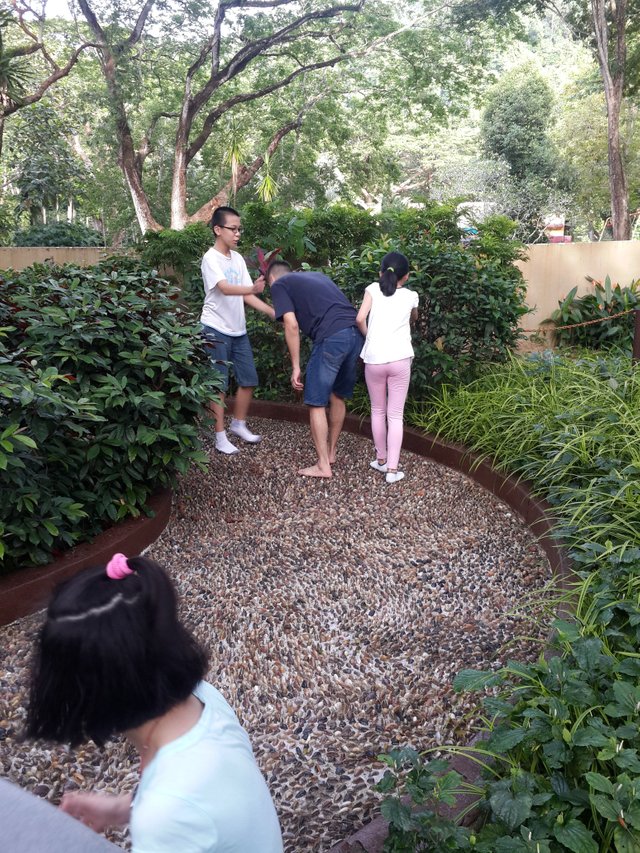 Photo taken using iPhone
When the wife and I pass one of the facilities in the park - a pebbled site. We were instantly attracted by the children's fun activities ** bare footed walks on pebbled-stones site** (a sore yet healthy exercise)
Although each child plays while shouting pain, but we still insist on giving children freedom.
As the sun rises, the temperature in the park increases gradually as the stomach grows (hungry).
Then, 3 of them were reluctantly getting ready to go home.
Food for thought : As a father, I wish to leave the children the freedom to choose and to experience, and live their life to fullness.
当太太和我经过公园内其中一个设施 – 鹅卵石场地。我们立刻被孩子们的有趣活动吸引了...体验不一样的酸疼而健康的 – 鹅卵石
虽然每个孩子边玩边喊疼,但我们还是坚持给与孩子们的自由。直到游戏完毕,太太和我才上前慰问,除了心疼,但还是噗突一笑。
随着太阳的升起,公园内的气温也随之肚子的叫声(肚子饿)渐渐提高。
接着大家才依依不舍的收拾心情,准备回家途中来一个第二回合的早餐。
启示:家人和孩子已经慢慢习惯如何在身边制造欢乐,体会人生。身为人父的我,只希望留给孩子的除了自身的经验,更希望孩子们能快快乐乐的长大成人。
谢谢您的点阅。
喜欢这帖子的朋友们可以upvote/ 评论/ resteem 咯!
Check the contest post out here:
比赛资料请点击以下:
Join Week Five Of The Six Week Health Challenge
https://steemit.com/health/@healthsquared/join-week-five-of-the-sixweekhealth-challenge-win-320-steem