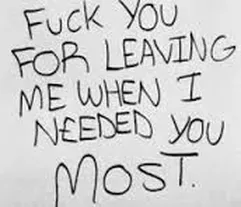 I was 6 months pregnant with our second child, I asked him to stay with me that night. He said he would, but didn't. He said he would go to the barber shop then come home. He didn't. He said he would go to the bar and then come home....I fell asleep knowing that I didn't love him anymore. I awoke, feeling broken, to the daylight beaming through our curtains. I should have felt as light as the sun rays. But I didn't.
That night marked the 11th anniversary of my dad's tragic death. It fell on the same Friday night 11 years ago. I needed my husband the most that night. I was pregnant, emotional and I simply didn't want to be alone. I explained it to him...but he stayed out all night. Not a care in the world. It was that night that I fell out of love with him. It was that night, between sleep and wake that I AWOKE. All that I felt for him, all that was there was gone.
We both come from a Guyanese household, where it is acceptable that the husband go out drinking after a long day at work. I remember dad used to have his workers at the house on a Friday night; they would order Chinese food and have a couple of beers in the backyard. My dad was present in my life, and well, I fully expected my husband to be present. My husband, however, had to be out of the house all the time. He'd always tell me "I was a road ni99a when you met me, I'm still a road ni99a and will always be a road ni99a". When he was home, he'd sleep all day long, rise in the evening, lollygag a bit, then get himself ready and out the door he was. I didn't see him again till the next day, on the couch, asleep. I began to resent him. He had been doing this to me for years. During his beauty sleep, as I like to call it, I was doing groceries, cleaning the house, doing laundry, cooking food for the week, taking the kids (step-son included) to the park, movies, whatever. We lived our lives completely separate from him. He was there, but not at the same time. I resented that he could have such a life. It wasn't fair.
I stayed a little longer after that. I gave birth to our second son and found in him the strength I needed. I began to realize that I was a single mom for many years. I began to realize that I can do it all alone. Why did I need this man? (Aside from the occasional fck session. And that's all it was, just a fck to get my rocks off.) I was fully supporting myself and my kids. So why the hell am I staying??? I bought a vibrator, moving boxes, and called my biggest supporters - mom and bro.
It was in that one night, Friday, March 15th, 2013, that the love was gone...