ECCO - Samples arrived, Nickel Sulphate used has been tested
So, did it have Gold, Silver and Palladium in it??
Kudos first to the Indian postal system, it took just 7 days from Mumbai, India to Brno, Czech Republic. Thanks also to Suhas and his team for putting this together at our request.
For those that are unfamiliar with Suhas Ralkar's process for creating Nickel foil - please check out our previous article here. Nickel Sulphate is mixed with de-ionised water, the combination of which is used to electro-deposit Nickel foil onto 304 Stainless Steel by way 300khz of 200V DC ultrasonic 'hydrogen plasma' and in sympathy vibrations.
So, first sample to be tested was Nickel Sulphate, which was placed on a piece of carbon tape, that was then attached to the SEM table.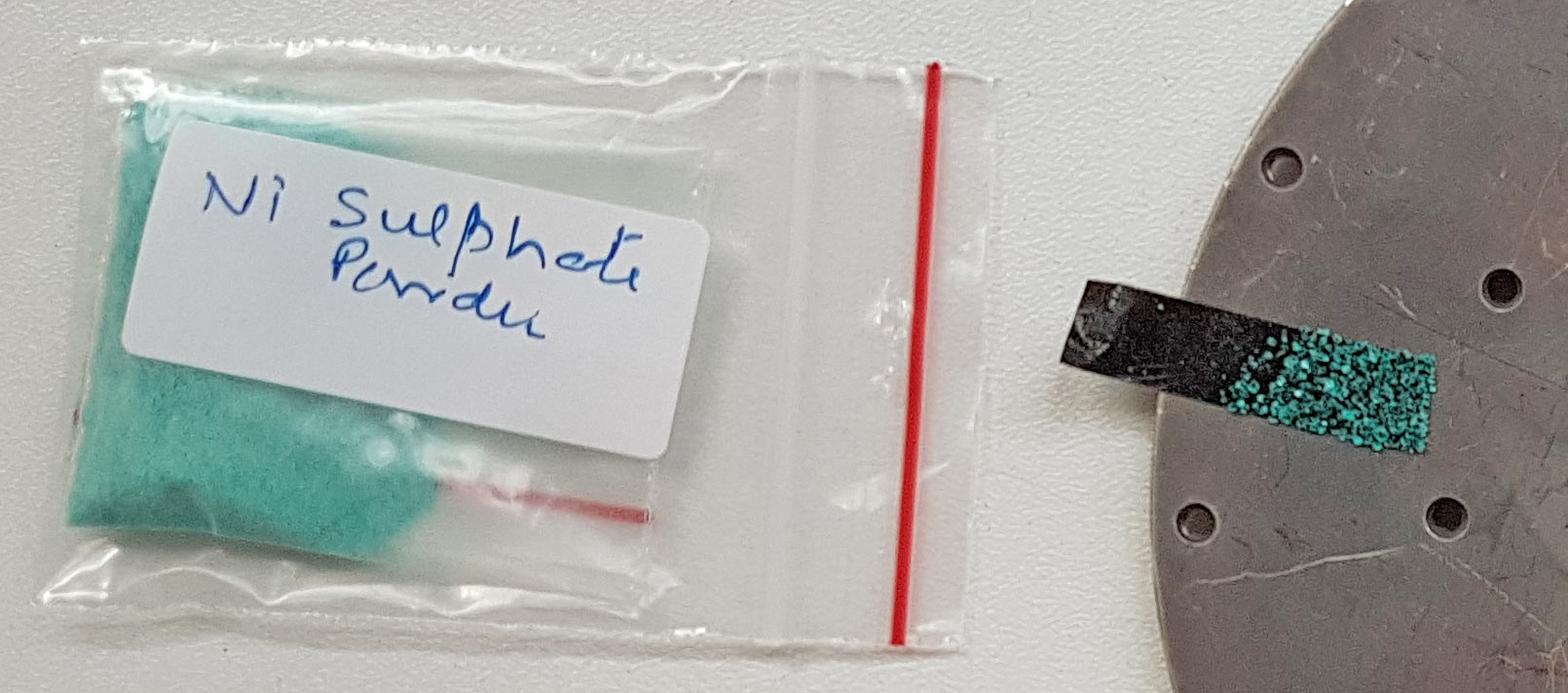 Figure 1: Nickel Sulphate grains on carbon tape / SEM platter, ready for analysis
Under the microscope
Figure 2: Nickel Sulphate grains were between 0.2 and 2mm
Since this is to be dissolved into the plating solution, the size is not really that important, however, the elements are of much interest. So what did we see?
Elemental composition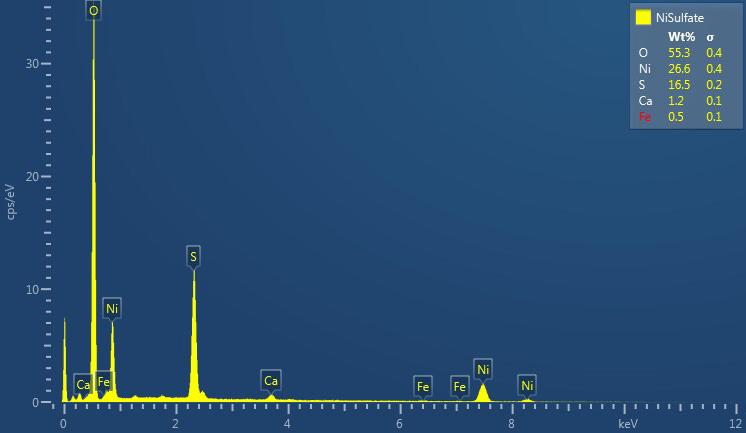 Figure 3: EDX data from shows largely what one would expect
What was observed was pretty much expected, near pure Nickel Sulphate, with a little Calcium. The iron indicated was not outside the error margin for detection, besides, there is much more iron in the steel electrodes.
Calcium is a quite common contamination in Nickel plating solutions, however, if de-ionised water is used and it is kept below 500ppm it will not create any aesthetically displeasing fine roughness, though for LENR, this actually may be desirable. See commentary here.
Calcium contamination can cause problems at concentrations of about 500 ppm. Typically the problem will be a fine roughness, which is often mistaken for pitting. If calcium contamination is causing the problem, its presence can be confirmed by shining a light through the hot (160°F) plating solution and looking for fine, needle-shaped crystals. Although the roughness could disappear when cooled, experience dictates that a removal treatment is needed. The preferred method is to precipitate calcium as the fluoride salt by the addition of 1.0–1.5 g/L of sodium bifluoride, followed by high-pH treatment and filtration. Calcium is not completely removed but is reduced to a more desirable level (100–200 ppm). Calcium problems are best avoided by using deionized water make up.
Source
Conclusion
What we can say is, there is no Holmium, Tantalum or Gold, neither was there any Silver, Copper or Palladium in the Nickel Sulphate. So, where did it come all from?