STEEMCHURCH MEMBERSHIP DECLARATION PHASE #1 REPORT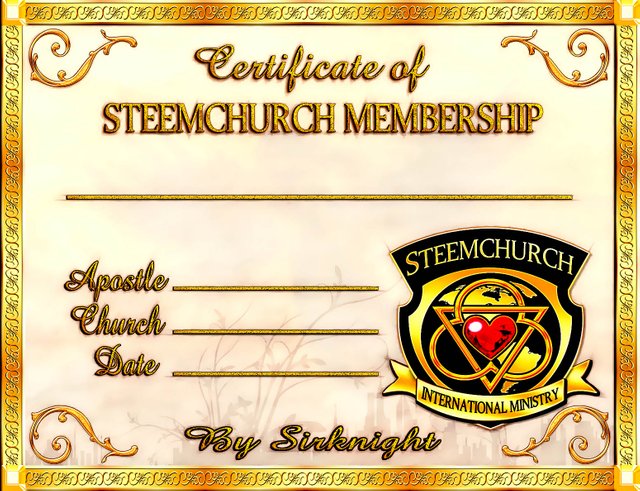 For God is not a God of disorder, but of peace. As in all the congregations of the saints, - (1 Corinthians 14:33)
But everything must be done in a proper and orderly manner. - (1 Corinthians 14: 40, Berean Study Bible)
I made this prompt 34 days ago in response to the call by the mother of crowds, @Darlenys01 for MEMBERSHIP ORGANIZATIONAL IN THE CHURCH. In the post, I encouraged all @Steemchurch parishioners to declare their membership and support to the community.
Certainly, organization is very necessary for proper management of human resources. This tool of organization has been very vital to the coordination of Israel in the Old Testament and the build of the church in the New Testament.
Benefits of Membership Organization
As already stated, the membership organization is to help the leadership of Steemchurch to assign responsibilities and as well help us to expose our parishioners to other places of blessings. Remember, our very @Sirknight is always on the go to create space in places of blessings and prosperity for Steemchurch parishioners. Declaring your membership is not just for documentation sake, but as well to show your solidarity for our leader.

So far, only 52 parishioners of @Steemchurch International Ministries have declared their support for @Darlenys01 led administration

Details (Counts) of Membership Declaration caegorized according to Country of domicile is presented in the table below:
Any parishioner that has declared membership for Steemchurch International Ministries and has not seen his/her name should indicate in the comment section and as well give a link to the post where the declaration was made.
It should be noted that the essence of this membership declaration is to help in the organization of the church. Those who have responded positively to this call are those who will be adjudged as interested in the growth of @Steemchurch, thus, will enjoy curation henceforth.
Moreover, for the designed and already published structural organization of the International Church of the blockchain to take effect, there is need for adequate membership enrollment and documentation which will guide the management of resources. See this crucial post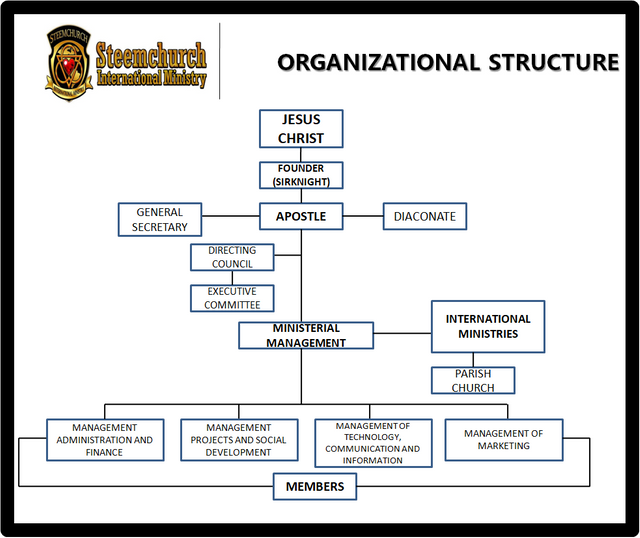 Below were the words of Apostle Darlenys:
God is a God of order in all things, and before we see things on earth are created in the spiritual world, membership is a commitment between brothers, I will ask our goldsmith @edxserverus that creates our membership card for @steemchurch that will be accompanied by hearts from my castle.jc, to the first 200 members who acquire them, likewise I entrust my beautiful brother @uyobong to administer and deliver this card to every parishioner committed.
WHAT NEXT?
Congratulations to you all that have declared your membership and support to Steemchurch and her parishes - @Sc-v, @Sc-n @Sc-g, @Sc-philippines. You are now qualified to receive awesome blessings for your obedience and solidarity. You are required to do the following:
Send 0.001 HEART to CASTLE.JC on Telos Blockchain with memo being the link to your membership declaration post
Wait patiently for the receipt of a motherly blessing from Castle.jc
Wait further for your customized Steemchurch Membership Card which will be endorsed by @Sirknight
You may also make an appreciation post afterwards with tag #sc-membership which will afford you awesome curation.
NOTE: Your Steemchurch Membership Card will serve many purposes such as being a passport to give you access to many blessings ahead.
I AM PROUD TO BE IDENTIFIED WITH:
Steward, Enrollment Logistics for Steemchurch International Ministries